Questions juridiques
Droit
Opinion
It is still a beautiful world
Adversity exists all around, but have a little faith in human goodness.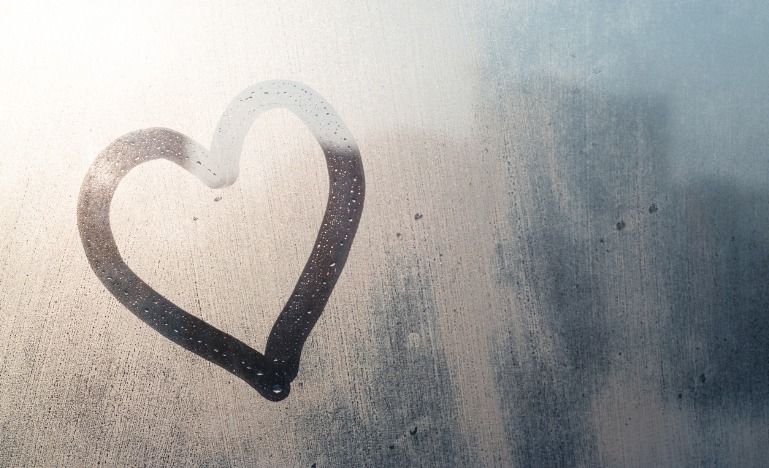 This time last year, we celebrated the generosity of our legal community with examples of gift-giving. With this Christmas message, we look beyond acts of kindness to consider human goodness more broadly. Our collective resilience, and individual ingenuity carry the day. Whether motivation derives from natural competition and adaptation, innovation and creativity, or compassion for others, our human resolve is clear. Consider the year that has been.
We started 2021 in lockdown and in the depths of the pandemic. While the numbers fluctuated, autumn in Alberta saw a fourth wave with talk of a fifth, and globally, variants lurk. Indeed, we dedicated our fall edition to stories about the pandemic, while weary of its impact, aware it is still our reality, and at times, inescapable.
The courts in our province were under continued pressure to respond in a state of public health emergency. Economies took a hit as businesses closed. Ransomware was described as the foremost cyber threat, with an increase in global attacks year over year in early 2021. We experienced conflict and discord over decisions to vaccinate or not, and even protests in front of Alberta hospitals and healthcare facilities. We witnessed a significant tax on our healthcare system as increased numbers of COVID 19 patients filled ICU beds, resulting in delayed surgeries. In Alberta and elsewhere, an increase in opioid toxicity deaths occurred. In Edmonton, a rash of hate attacks primarily targeted Muslim women and in March 2021, Alberta was reported to have the fourth highest rate of police reported domestic assault calls. Nationally, we grieved the discovery of unmarked graves of children at a former residential school.
What was the response?
While ideas do not always offer a complete answer, collaboration, problem-solving, and individual skill and ingenuity abound.
In our communities, robust discourse and, at times, painful debate over sensitive and divisive issues have helped define our thinking. Legal analysis evolves regarding whether vaccine passport regimes will withstand Charter challenges and legitimate concerns over privacy.
From the courthouse, communication and messaging increased. We benefited from regular meetings between the Chief Justice of the Queen's Bench and members of the Bench and Bar across different practice areas. The Queen's Bench Administration proactively addressed issues. Its Justice Digital project includes an on-line filing portal, an electronic case management project focused initially on commercial matters and the digitalization of processes and forms to accompany changes to the Surrogate Rules. And in family law, considerable focus is on efficient and appropriate adjudication; all measures to improve access to justice.
A recent count shows more than 80% of Albertans have received at least one dose of COVID-19 vaccine and, nationally, that number is also high.
We were privileged to accept help from healthcare workers from Newfoundland and Labrador who came to expand Alberta's ICU capacity. Rapid COVID tests are being widely distributed free of charge in anticipation of the holidays and the Alberta government is looking favourably at a new drug for opioid treatment.
Borders opened. Locally, businesses participating in the Restrictions Exemption Program began operating. Protesters were not banned; rather prevented from blocking access to Alberta hospitals and health care facilities. Federally, legislation is being tabled to amend the Criminal Code intended to enhance protection for health care workers. While ransomware is expected to remain a threat to our national security and economic prosperity, information is available to enhance cyber security.
In response to violent attacks on Muslim women, the Jewish Federation of Edmonton publicly declared solidarity and Edmonton's new city council unanimously passed a motion to create a plan to address hate-based violence. And with the passage of Clare's Law provincially, Albertans can apply to learn of a partner's risk of violence. Federally, a bill to criminalize conversion therapy was passed unanimously in the House, and the Senate agreed to fast track the bill.
Collectively and individually, our work on Reconciliation continues. We marked the first National Day for Truth and Reconciliation and Orange Shirt Day and are more mindful of cultural appreciation and not cultural appropriation. Our Law Society officially launched Indigenous Cultural Competency education called The Path – (Alberta) – Your Journey through Indigenous Canada, with the endorsement of Indigenous lawyers, accessible previously from a broader perspective through the CBA.
Beyond the law, we witnessed the Perseverance rover's landing on Mars and the aspiration and innovation of private business which allowed our very own William Shatner to experience space travel at 90 years of age. We celebrated with Olympians around the world and especially our women's soccer team as they captured the gold medal.
What lies ahead?
We remain hopeful that our covid numbers will decline and that from this experience, we have improved our understanding and practise of personal safety and wellbeing.
Alberta's economy is forecast to rebound in the next year due to an increase in oil and gas revenue and related decrease in unemployment. We welcome the revenue input and its positive spinoffs. We are hopeful for increased resources for the courts and justice system as a whole and continue to support a unified family court, two items supported by the legal community and Albertans at large as demonstrated in research conducted by the CBA Alberta.
The way we practise law has forever changed. We found efficiencies in remote questioning, virtual learning, and interaction, and will embrace a hybrid approach to in-person hearings vs. virtual matters. As we move forward reconciling our history with our indigenous peoples, our awareness and understanding will continue.
There is obstacle, grief and at times despair. But we are forward thinking and solution-oriented. People who are kind, helpful and honest strive to make our world a better place. So have faith in human goodness; it is all around you.
From our desk to yours, Merry Christmas, and Happy Holidays to each of you.
With all its sham, drudgery & broken dreams, it is still a beautiful world. - Desiderata Max Ehrmann 1927