Questions juridiques
Droit
Opinion
Point: Lawyers have a role to play in responding to climate change
Climate change raises issues of justice and equality. Lawyers from all practice areas have a role to play in crafting a response.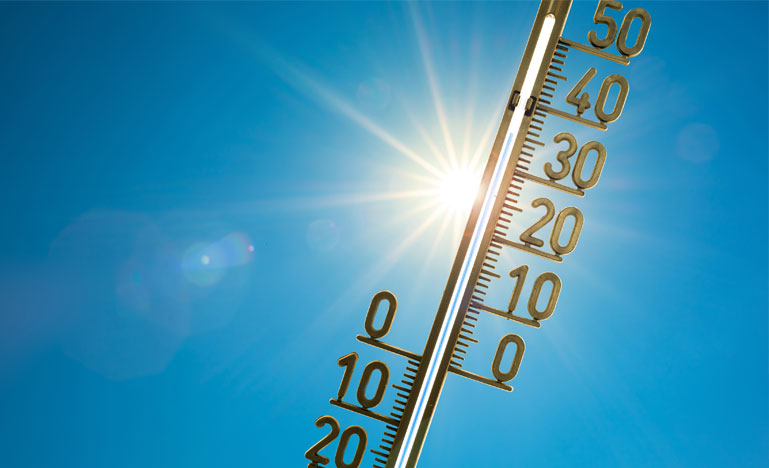 At the Canadian Bar Association (CBA) 2020 annual general meeting (AGM), I put forward a climate leadership motion developed with colleagues from across Canada and supported by the Aboriginal Law Section, Labour and Employment Law Section, Municipal Law Section and Women Lawyers Forum. Although the motion did not pass, the CBA Board of Directors decided to nullify the vote and to re-table the resolution at the next AGM because of technical difficulties with the voting process.
The debate regarding this motion at the AGM made clear that we could do more to explain why we believe that responding to climate change raises issues of justice and equality, and why lawyers from many practice areas have a role to play in responding to the impacts of a changing climate and developing solutions to speed our transition to a less carbon-intensive society. I welcome the opportunity to have that discussion here and in the leadup to the next AGM.
No debate regarding the science of climate change
The CBA has already recognized that climate change, and Canada's response to it, have profound environmental and economic implications for Canada's future. In a 2011 resolution, the CBA urged the federal, provincial and territorial governments to take immediate action to work together to develop and implement comprehensive national climate regulations that include mandatory greenhouse gas emission reductions and carbon pricing. In 2016, Canada ratified the Paris Agreement and joined the global consensus that we must hold the increase in global average temperature to well below 2°C above pre-industrial levels, and pursue efforts to limit the increase to 1.5°C, to avoid the worst impacts of climate change. Although I understand my friend Mr. Major takes issue with the mechanics of the Paris Agreement, he has not disagreed that the temperature targets are valid.
Other bar associations are already acting
In 2012, the International Bar Association (IBA) created the Climate Change Justice and Human Rights Task Force. Its objective was to support the IBA in assessing the challenges to national and international legal regimes on climate change, with a focus on justice implications and deficiencies, and to make recommendations accordingly. The outcome was their 2014 report, Achieving Justice and Human Rights in an Era of Climate Disruption. The broad scope of the Task Force's work — which included environmental law, human rights law, trade law (including investment law), and international law (including territorial sovereignty, health, food and environmental security, immigration, and intellectual property) — illustrates the breadth of the legal implications of climate change. The Task Force's concluded that "[e]xisting legal mechanisms addressing mitigation, adaptation and remediation of climate change are failing to cope with the scale of the global issue and its wide-ranging impact on individuals." That is a call for lawyers to consider how we can enhance our legal regimes to respond to the challenges of climate change.
In 2019, the American Bar Association (ABA) passed a resolution calling on all levels of government to take actions to reduce emissions to net-zero as soon as possible, similar to the CBA's 2011 resolution. The ABA then goes a step further and "urges lawyers to engage in pro bono activities to aid efforts to reduce greenhouse gas emissions and adapt to climate change, and to advise their clients of the risks and opportunities that climate change provides."
Lawyers around the world are actively searching for ways to engage with their profession on the issue of climate change. British lawyers are urging their law society to take a leadership role by informing lawyers of legal implications of climate change and finding appropriate remedies. Australian lawyers are calling on their Law Council to declare a climate emergency and take action to address it.
Necessary transitions will require legal support from many practice areas
Limiting global warming to 1.5°C will require rapid and far-reaching transitions in land, energy, industry, buildings, transport, and cities. Lawyers are uniquely positioned to identify new tools to assist in that transition and have already identified hundreds of possible legal tools to achieve net-zero emissions by 2050. These tools are not just the usual suspects related to reducing emissions (regulation, emissions trading, etc.) but also include a broad suite of tools to support building a low carbon economy. Lawyers in many areas of practice will have a role to play in developing these tools. Expertise in finance, corporate law, municipal law, procurement, contract law, real estate and many other areas will all be critical.
The proposed climate leadership resolution intends to encourage and support lawyers to develop these legal tools proactively. Unlike my friend, I see the COVID-19 pandemic as an example of the importance of being prepared. In contrast to an unexpected pandemic, we have received ample warning that the impacts of climate change will be widespread and severe, and we have the opportunity as a profession to consider how we will respond.
Law reform should be informed by fairness and respect for human and Indigenous rights
The impacts of climate change undermine human rights and create injustices. Our response to climate change also risks further injustice if human rights and Indigenous rights do not inform it. "Climate justice as a concept allows us to view climate change and efforts to combat it as having ethical implications, and to consider how these issues relate to wider justice concerns… climate justice seeks to combine the climate change discussion with human rights in a way that is equitable for the most climate-vulnerable groups." The definition of climate justice in the proposed climate leadership resolution is drawn from the IBA Task Force report with a modification to explicitly recognize Indigenous rights.
Climate leadership resolution calls for engagement, not a prescriptive outcome
The climate leadership resolution requests that CBA Branches, Sections, Committees and Subcommittees consider climate justice and the impacts of climate change in their submissions regarding potential law reform and in developing educational programming. How these entities respond to this request, and what they conclude, will be up to them.
Following the ABA's lead, the climate leadership resolution also urges lawyers to: engage in pro bono activities to reduce greenhouse gas emissions, adapt to climate change, and advocate for climate justice; advise their clients of the risks and opportunities associated with climate change; and make efforts to reduce the greenhouse gas emissions associated with their practice in keeping with available resources and geographic location. Individual responses to this call will be at each lawyer's discretion.
We will not find solutions by rehashing old arguments regarding the false dichotomy of economy vs. environment. We must think creatively, be proactive, and engage the expertise of our entire profession, first, to understand what climate disruption means for our practice areas. Second, we must review our legal regimes for opportunities to respond and adapt in ways that reflect our shared commitment to justice and equality.