Marché juridique
Technologie
Separate markets in legal information
ROSS Intelligence's antitrust lawsuit against Thomson Reuters shines a light on the need for better access to judicial decisions.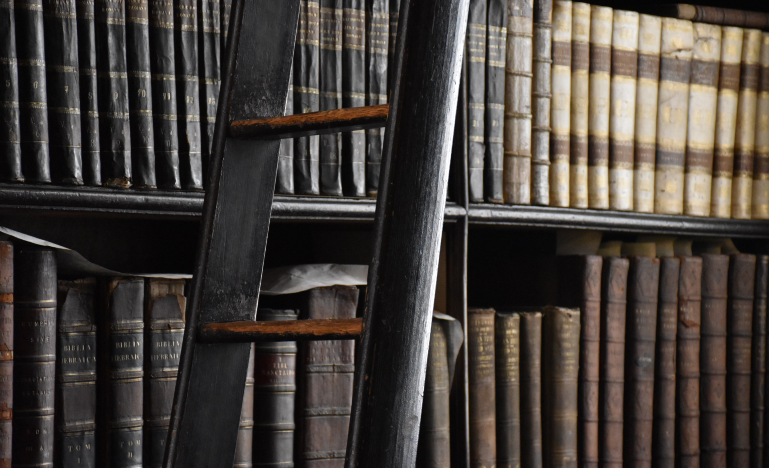 Once upon a time, libraries, law firms and lawyers would buy physical books that contained case law. The fact that Westlaw used to sell them those books before online legal research took over was enough for Judge Leonard P. Stark of the U.S. District Court in Delaware to rule against Thomson Reuters, Westlaw's parent company, in its motion to dismiss an antitrust lawsuit launched by ROSS Intelligence, the former legal research outfit.
"It's important that access to the public law not be dominated by a single firm through forced arrangements to purchase other technology and by overreaching use of intellectual property law," said Warrington Parker, a spokesperson for the ROSS legal team. "ROSS looks forward to moving forward with its counterclaims and demonstrating the ill effects of Westlaw's suppression of competition."
Thomson Reuters, in a statement said: "The decision is not a determination about the merits of counterclaims. It simply entitles the claimant to offer evidence in support of untested claims. We assert the claims have no merit and plan to refute them as the case progresses."
In May 2020, Thomson Reuters filed a lawsuit against ROSS Intelligence, accusing the company of copying its Westlaw headnotes. In the statement of claim, Thomson Reuters alleges ROSS Intelligence used a third-party provider to download material from the Westlaw database. ROSS fired back, filing the antitrust lawsuit.
ROSS argues that Thomson Reuters, which controls most of the legal research market, was "engaging in an exclusionary and anticompetitive course of conduct to maintain [its] monopoly and restrain trade." ROSS claims that Thomson Reuters never provided consumers with the option to license the public law database, and that there are three distinct markets for public law databases, legal search tool products and legal search platforms. ROSS used the example of Fastcase, another legal research company that offers to sell legal databases as bulk data.
ROSS also argues there was a market for legal researchers to "mix and match" legal research tools and public databases based on consumer demand. It says Thomson Reuters is trying to protect material that does not have copyright protection.
In his decision, Judge Stark held that Westlaw's past practice of selling printed copies of case law supported the claim of the existence of a separate market. "Taking ROSS's allegations as true, and drawing all reasonable inferences in ROSS's favor, ROSS has sufficiently alleged that public law databases and legal search tools may be two different products instead of one."
Judge Stark also dismissed ROSS' claim that the original lawsuit was "sham litigation" based on insufficient evidence. Another argument ROSS put forward was Thomson Reuters tying its public legal database and legal search tools together, which could be a violation of the Sherman Act. Thomson Reuters' motion to dismiss this antitrust claim was not successful.
"The main implication of the Thomson Reuters/ROSS case is it highlights the fact that we haven't had this discussion about who can access the courts' data and what they can do with it," says Colin Lachance, CEO of the Legal Innovation Data Institute (LIDI), a nonprofit focused on making bulk legal data more accessible.
While ROSS and Thomson Reuters continue in this drawn-out dispute, the market for bulk legal data is growing. In March, LexisNexis launched a new application programming interface (API) Developer Portal where law firms and legal departments can integrate LexisNexis technology into existing platforms. The portal allows users to access bulk data.
Earlier this year AltaML, the AI tech firm based in Edmonton, and Compass Law, an independent Canadian legal publisher, announced the launch of Jurisage AI, a joint venture focused on creating APIs that will enable users to integrate its AI legal research tools with other programs such as Microsoft Word. "Organizations are consuming data through their own tech," says Lachance, Jurisage AI's co-founder. "This market is going to exist regardless of what happens in this case."
Jon Khan looks at the issues a bit differently. The Osgoode Hall Ph.D law student, whose research is focused on judicial decision making and open access data, says the key to better access in the U.S. may be proposed legislative changes to the Public Access to Court Electronic Records (PACER) system. The Open Courts Act, first introduced in the U.S. Senate late last year, would eliminate PACER user fees. Courts are opposed to the legislation on the grounds that PACER fees are necessary to maintain the system. In Canada, Khan proposes the courts be able to access increased funding to modernize their databases. Whether ROSS or Thomson Reuters wins the case, he believes transparency and open access will remain ongoing issues.
"Courts need better tools to collect and share data," says Khan. "As an open and democratic society, we should have better access to judicial decisions."