Droit
Dossier
The profession's role in addressing the climate crisis
Lawyers continue to push for climate change resolution.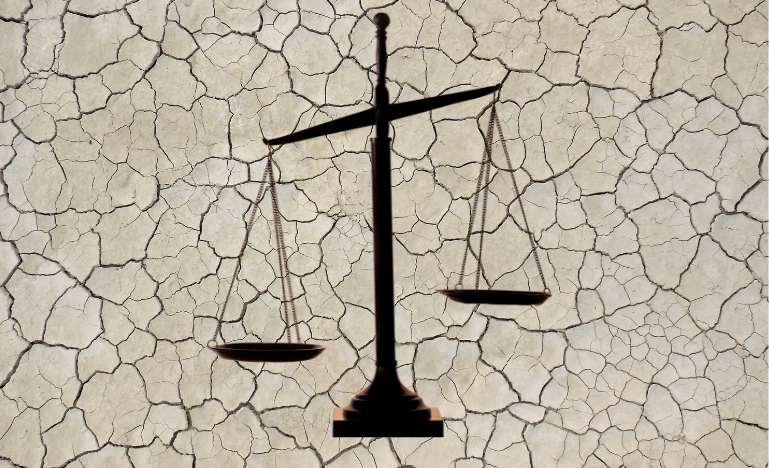 Lawyers in British Columbia are deciding whether they want climate change to be a part of their Law Society mandate. Until June 27, lawyers are voting on a resolution requiring the Law Society to take more proactive action against climate change.
The resolution is a culmination of years of work within the province on lawyers taking more responsibility for protecting the environment. If the BC resolution passes, it will be the third legal regulator to do so. The Barreau du Québec adopted a similar resolution in 2022, and the Law Society of New Brunswick agreed to create a climate change task force.
The resolution cites the 2021 Supreme Court case Reference re Greenhouse Gas Pollution Pricing Act, which recognizes global climate change as a real threat to humanity and the impacts of climate change disproportionately affecting Indigenous communities in Canada. The goal of the resolution is to create a task force or committee focused on climate change and create educational tools for lawyers.
Hasan Alam, one of the co-sponsors of the resolution, brought up the issue of climate change in a 2022 board meeting of the Federation of Asian Canadian Lawyers (FACL). Alam saw the effects of climate change firsthand. BC has been hit with flash floods, wildfires and unprecedented snow storms in the past year. Alam's family is from Pakistan, which also suffered from devastating funding.
"The Law Society bears the responsibility of regulating in the best interest of the public," said Alam, an advisory director at FACL BC and staff lawyer at the BCGEU. "Our commitment lies in ensuring the successful passage of this resolution, as we firmly believe it serves the public's best interest."
After a FACL seminar on climate change, Alam received an email from a member saying there should be a Law Society resolution. That was 2022 and the motion failed by less than 400 votes out of 2,918 total votes. Turnout was low, with only 18% of lawyers participating in the resolution.
"It's concerning that there are lawyers who fail to acknowledge our shared responsibility in tackling climate change," Alam says. "The consequences of climate change are far-reaching, affecting not only our clients but also our loved ones. The work we undertake and the advice we provide carry significant implications for our environment. Climate change cannot be constrained by artificial boundaries within our profession.
This wouldn't be the first time a professional regulator adopted such policies. Law societies with climate change plans include the UK, Australia and France. The Law Society of England and Wales adopted a climate change resolution in 2021 and issued milestone climate change guidance for members earlier this year. The American Bar Association and several US states have also adopted climate change resolutions. There was a climate change resolution at the Canadian Bar Association at the 2021 AGM, but the resolution was voted down.
Terri-Lynn Williams-Davidson, the other co-sponsor of the resolution, has been working to bring awareness to climate change through her work as general counsel for the Haida nation.
"Climate change is the next wave of colonization," says Williams-Davidson, founding partner of White Raven Law. "Indigenous Peoples have multi-faceted relationships with the land and sea. It's about a way of life."
At a recent FACL seminar about the resolution, Williams-Davidson said: Indigenous laws are essential for our survival, not just for Indigenous peoples but for everyone. Contributing to the resurgence of Indigenous Laws can contribute to developing equitable and just solutions to climate change. Our impacts today as lawyers are not just impacting the physical environment but our relationships with Indigenous peoples."
One main criticism against the motion is whether climate change is a part of the Law Society's mandate. Carol Liao, associate professor at the Peter Allard School of Law and principal co-investigator at the Canada Climate Law Initiative, argues it is since it regulates in the public interest. Other professional regulators have given guidance on climate, including CPA Canada, the Canadian Medical Association and the Planning Institute of BC.
"In this climate emergency, legal and regulatory frameworks are rapidly changing and the transition to a net-zero carbon economy is well underway," says Liao. "The legal profession must be competent in understanding these evolving risks and opportunities associated with climate change when advising their clients. Climate resolutions passed by an electorate signal to an organization the importance of having climate change on the agenda and embolden the organization to pursue a course of action."
One of the goals of this resolution is to allow for more education regarding a lawyer's duty and obligations around climate change. Climate change risk mitigation intersects across various areas of practice ranging from municipal law to commercial litigation. There has been a focus in the past on efforts for law firms to be environmentally friendly such as the push for a paperless office.
Liao is looking for more policy and regulatory changes where lawyers take an active role in helping to combat climate change. In her latest academic paper, she points out lawyers will be required to keep up with rapidly evolving climate legislation and legal instruments such as nature-based global emissions offset futures contracts. Directors and officers are also going to be held more accountable for managing climate change risk and opportunities. "Lawyers increasingly will need to understand GHG emissions, upskill, and reskill to be able to help their clients understand these evolving legal and regulatory demands and how to adapt in this climate emergency," she says.
There has been some pushback on whether a law society resolution is the best way to deal with this issue. Comments posted in the BC member portal against the resolution cite the reluctance to broaden the law society's mandate, cost and an unclear connection between the law society and climate change. Alam says the comments demonstrate the need for education and understanding about climate change issues.
"We have the capacity and the responsibility to address climate issues, not only in personal decisions like choosing to purchase an electric car, but also in our professional choices," says Alam. "The urgency of the motion is heightened by the looming threat of a climate catastrophe. If we fail to pass it this year, we may find ourselves in a situation where it is too late to act, even just five years down the line."