Droit
Actualités
A high expectation of privacy
The Supreme Court of Canada to revisit the right to be protected from police searches at home.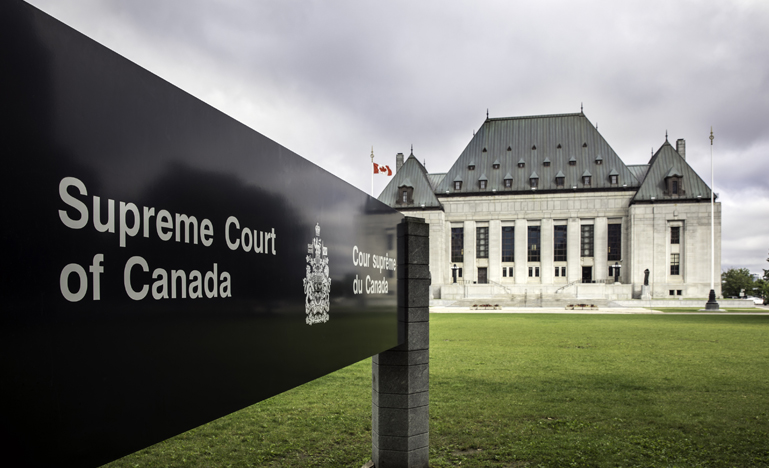 When police entered Matthew Stairs' home in 2017, they weren't looking for drugs.
Police in Oakville, Ontario, had received a report of a possible domestic violence incident — a man, later identified as Stairs, was seen assaulting a woman. Three officers were dispatched to check it out. They arrived at Stairs' property with a plan to ensure the woman's safety.
The officers knocked, and let themselves in when there was no answer. Inside, they found the woman, who had clearly been assaulted, and Stairs, who eventually surrendered and was arrested.
To that point, the interaction was pretty bog standard for police. And, up until then, there were no real constitutional issues at play: The officers, rightly, claimed that exigent circumstances justified their unwarranted, uninvited entry into the home.
It's what happened after Stairs' arrest that is now of interest to the Supreme Court of Canada.
Police had Stairs in handcuffs and had searched his person for weapons. But even as they escorted him outside, another officer decided to search the property just the same — a final sweep for weapons or other individuals who could pose a risk, officers would later testify.
That's when one officer noticed a Tupperware container sitting on the floor of an adjacent room to where Stairs' had been hiding. He recognized it fairly quickly as crystal meth.
On top of charges for assault and breach of probation, Stairs' earned a charge of possession of methamphetamine for the purpose of trafficking.
At trial, Stairs' lawyers argued that the search that turned up the meth was unconstitutional, constituting an unreasonable search and seizure. Police had no warrant, and the meth was irrelevant to the suspected crime they were investigating.
Yet, at trial, the court upheld the evidence and, in turn, convicted Stairs on all three counts. "The search had a valid objective," Justice Kendra D. Coats found — that is, the officers believed there could be threats to their safety in the home.
A majority of the Ontario Court of Appeal would agree, noting that searches incident to arrest can also be useful in preserving evidence at trial.
But Justice Ian V.B. Nordheimer, who has recently earned a reputation for his dissents, differed.
"The risk of too easily providing justification to the police for a warrantless safety search is that it runs roughshod over the individual's right to privacy, which is especially high in a person's home," Nordheimer wrote. "While everyone might agree, in a theoretical context, that the police should do whatever they can to protect people's lives and safety, utilizing that theoretical notion to justify all police conduct has serious ramifications."
The Supreme Court is now taking up the case, with oral set for November 2. Where the court lands could add considerably more weight behind Canadians' privacy rights in their own home.
This isn't the first time that the Supreme Court has tackled the issue in recent years, as Michelle Psutka, a criminal lawyer practising at Fenton Law, points out.
"When the Supreme Court addressed the search incident to arrest of cell phones in 2014 in R. v. Fearon, the majority did provide fairly broad police powers to conduct such searches," she told CBA National. The court split 4-3 on that case, with the majority underlining that searching an accused's cell phone after an arrest was constitutional where it was necessary to protect the public, police, or where it was necessary to preserve evidence.
"The power to search incident to arrest is extraordinary in that it permits reasonable searches when the police have neither a warrant nor reasonable and probable grounds," the majority noted in Fearon.
"Private residences, like cell phones, attract an elevated expectation of privacy," Psutka notes. "But given the ruling in Fearon, I am not surprised by the reasons of the majority of the Court of Appeal in Stairs."
But Joven Narwal, who runs Narwal Litigation in Vancouver, says the case before the Supreme Court pits the "apex privacy interests" in one's own home against "the desire of the state to secure evidence."
Exactly how the Supreme Court may thread that needle remains to be seen.
In Fearon, the majority opinion, written by Justice Thomas Cromwell, found the search of the suspect's cell phone was legal, writing "if the police faced a gray area, it was a very light shade of gray, and they had good reason to believe, as they did, that what they were doing was perfectly legal" and, what's more, the appellant "had not established that the invasion of his privacy had been particularly grave."
But Justice Andromache Karakatsanis, writing for the minority, held that the searches should only be constitutional where exigent circumstances exist. Namely, that police can establish that there are reasonable grounds to suspect the search is necessary to prevent an imminent threat, or to believe that the evidence could be destroyed before a warrant could be obtained.
In Stairs, the majority at the Court of Appeal rejected Karakatsanis' reasoning, put forward by Stairs' lawyers, that police should establish reasonable grounds to believe, or even suspect, that their safety is at risk before performing a search. "If that were the test to be applied in circumstances such as these, the police would often be at grave risk," they wrote.
Relying on Fearon, they concluded that "a person who is under lawful arrest has a lower reasonable expectation of privacy," and in the context of their arrest, what matters is "whether the objective of the search is connected to the arrest and whether it is reasonable in the circumstances."
The Canadian Civil Liberties Association, which was granted leave to intervene in Stairs, submitted to the court in written arguments that applying Fearon to searches in a suspect's home "risks opening the doors to excessive and multiple privacy infringements" — particularly when it comes to additional searches of digital devices within the home.
If they reject Stairs' argument, Psutka says the court may nevertheless "impose additional safeguards, similar to Fearon." The Supreme Court justices could, she says, limit those warrantless searches only after an arrest for a violent crime, or underline that these searches should only occur in the area of the home connected to the arrest.
Narwal is crossing his fingers for a decision that establishes the need for a warrant, unless police can clearly establish those exigent circumstances: "My hope is that the Supreme Court of Canada will resolve the controversy in favour of a continuing recognition of a high degree of privacy within one's home and castle."