Droit
Actualités
The next big thing?
It's still early days. But investors are beginning to take an interest in legal startups.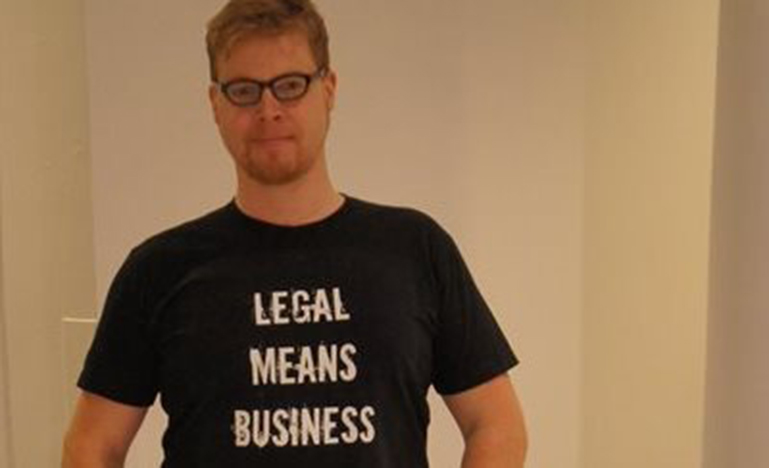 We've been hearing it for some time: The legal industry is ripe for a bout of major disruption. And yet, most traditional law firms still operate in much the same way as they have for decades. Certainly, there are firms innovating on the margins, some more boldly than others. But for the most part, innovation in law has been more of an orderly process than a disruptive one.
The question is how long that will last. Trends in technology are beginning to resonate among angel and venture capital investors who have been waiting for an opportunity to jump into the legal marketplace. That could presage a more chaotic period of disruption that will truly upend the industry.
"People are realizing that legal is big," says Joshua Kubicki, the founder of Law Angels, a U.S.-based early-stage investor group for start-ups working in the legal services industry.
And why shouldn't they? The global legal market is evaluated at roughly $800 billion US, a figure that Kubicki notes is not far off the $900-billion global pharmaceutical market. In the U.S. alone it's estimated at $300 billion.
Perhaps the most telling barometer is the flow of investor money into legal start-ups, pegged at $258 million last year in the U.S., up from $66 million in 2012. "And the $258 million discounts a $200-million private equity tender offer that was made to LegalZoom in the last part of 2013," Kubicki told attendees at the Reinvent Law conference held in New York in February.
Among the legal entrepreneurs invited to share the stage with Kubicki at the event were Abe Geiger, the founder and CEO of ShakeLaw, which developed a smartphone app that offers users simple and binding legal agreements; Itai Gurari, co-founder and CEO at Judicata, a legal research startup, that claims to be mapping the legal genome, and which recently raised $5.8 billion in a second round of venture funding; and Josh King, the general counsel at Avvo, a rapidly growing online legal directory.
What they all have in common is a desire to make legal information more accessible to both lawyers and the public. Joining them is a savvy group of investors willing to help out, says Kubicki. "What we're seeing is investors chase the consumer market."
On AngelList, an online platform where angel investors and start-ups meet, over 400 legal start-ups are listed in the U.S.
Many of these outfits have set out to use technology to bridge what they view as a major disconnect between lawyers and their clients – not unlike the one that existed between record companies and music listeners before Napster changed all the rules of the game.
"A legal startup is a scalable … idea or company that is operating right now within the legal ecosystem," says Kubicki. "So it could be an expert tool for lawyers, it could be a business tool for law firms. It could be a startup that's focused on accessing the consumer market."
So is massive disruption around the corner? David Perla, CEO of Matterhorn, a legal and financial information services provider, thinks we will have to wait a little longer. Perla was also the co-founder of Pangea3, a legal process outsourcer, which made headlines when it was sold to Thomson Reuters in 2010.
"I still think we're in the building-block stages," Perla told National. "We might have another five-to-ten years of legal entrepreneurs trying, failing, trying, succeeding. After that, the next batch of entrepreneurs — or the ones that make it that distance — will proliferate. What we've got today is not yet that tipping point."
Part of the reason, says Perla, is that clients on the lookout for "cheaper, better and faster" solutions aren't truly benefitting yet from their innovations. "What the clients are saying is 'yes these are helpful, these are great tools. Yes, you're solving some pain but not the massive pain I have'," says Perla. "At the end of the day the massive pain is cost."
However, Perla notes two major trends: The first is a wider diversity among start-ups in the legal marketplace. It used to be that legal entrepreneurs either focused on LPOs or e-discovery solutions. Period. Today's legal startups offer a variety of services, from lawyer-matching to online dispute resolution and automated document assembly. Perla describes the current period in the evolution of legal services as "pre-Cambrian," in reference to the geologic era preceding the one that marked a profound change in diversity of life on Earth.
"And the second thing is that there are definitely more companies in America that seed funding for legal start-ups," says Perla.
The reason investors have stayed away for so long, of course, is that the legal industry is so heavily regulated. "Investors want to see something that's scalable," says Leonard Brody, one of the co-founders of GrowLab, an accelerator based in Vancouver and San Francisco. "They don't want to have to deal with gatekeepers."
It's a challenge Natalie McFarlane knows all too well. The Toronto-based founder of Positive Impact Law Group is working at building a technology platform that connects agile law practitioners to social entrepreneurs in need of legal counsel. Convincing angels to invest in her startup has been a frustrating experience, she says. "Investors are shy, and not just because the legal sector is regulated," she says. "The law firm business model itself is an enigma to them. That's deterring them because they can't tell if this is a scalable opportunity."
No matter, McFarlane is forging ahead, making sure her project is onside with law society rules. She welcomes the openness to change displayed by the Law Society of Upper Canada, which opened consultations last week on approving alternative business structures for law firms. McFarlane believes the legal industry has to be more open to working closely with non-lawyers. "It comes down to the generation of ideas," she says. "Refusing to allow non-lawyers to have a financial stake in [a law practice] is limiting."
Ultimately, however, the challenging economic climate will continue to expose inefficiencies in today's legal sector. And that means opportunity for whoever is willing to take advantage of the liberalization of law firm ownership rules in other jurisdictions, such as England and Wales, or Australia. "My gut tells me that someone, at one point, is going to figure it out on a global scale," says Brody. "The holy grail is how do you disrupt the whole law firm structure?"
Disrupting the whole structure will have a good news/bad news impact on law firms, says Perla. "For some it means extinction," he says. "But law firms will always be around."
Kubicki echoes the same thought. "I think lawyers remain the centre of the wheel," he says. "You talk to a consumer or you talk to a GC and they want the human contact that a lawyer brings. There's that trust and credibility […] I come at it from trying to help lawyers be better, help them be more competitive, and play a more meaningful and profitable role in society."