Droit
Droit des affaires
Competitive barriers
How refocusing on sustainability requirements could reshape competition law.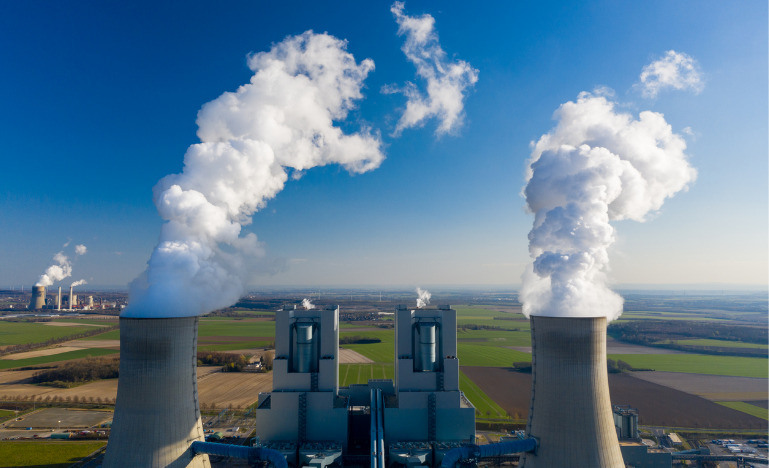 Back in 2013, a group of electricity producers in the Netherlands proposed the closure of five old coal-fired power plants as part of the transition to a more environmentally sustainable energy industry. The producers applied to the Dutch Authority for Consumers and Markets (ACM) for permission to go ahead.
The agency, which acts as the Netherlands competition authority, studied the proposal, which would have shut down 10% of generation capacity in the country, and turned it down. The ACM determined that the closures would indeed reduce environmental damage. But because the associated carbon-dioxide emission rights weren't going to be cancelled, the benefits weren't sufficient to offset the expected jump in consumer utility rates.
"Therefore, this would lead to an increase in consumer electricity prices without any societal benefit," explains Caroline Wolberink, a specialist enforcement officer at the Authority of Consumers and Markets (ACM). (Though the initial proposal was rejected, plants ultimately shut because they couldn't meet efficiency requirements economically.)
That was followed by a more esoteric case involving a proposal by Dutch supermarkets to introduce a "Chicken of Tomorrow." The idea was to force all supermarkets to ban the conventional product in their meat departments and replace it with chicken produced in less crowded, more animal-friendly conditions. That proposal was also turned down after the ACM determined that consumers weren't willing to pay for a marginal improvement in animal welfare.
In a country at the forefront of the fight against climate change, the decisions helped spark introspection by the ACM on its role in a world where sustainability is becoming an essential societal and governmental priority.
The result is that the Netherlands has emerged as a world leader in tackling what is perhaps the greatest challenge facing competition policy: How to assure that traditional policy tools don't prove a barrier to companies wanting to take climate-friendly actions, while at the same time protecting competitive markets.
In July, the ACM published draft guidelines for the assessment of sustainability agreements between competitors. They provided a roadmap of sorts to companies on how to collaborate on sustainability initiatives without running afoul of competition regulators, whether it involves agreements to phase out various kinds or packaging, joint targets to reduce CO2 emissions or agreements with other countries to eliminate illegal logging.
"The draft guidelines aim to provide inspiration and increase the opportunities for businesses to collaborate in pursuit of sustainability objectives that help to solve the big environmental challenges our societies are facing," Wolberink told CBA National.
The ACM's Wolberink will join competition practitioners from Canada, the U.K. and the U.S. on Oct. 22 in a CBA webinar to discuss how sustainability requirements are likely to reshape competition law. The panel will delve into an issue that has taken on an extra dimension during the Covid-19 pandemic.
Emrys Davis, a partner specializing in competition and antitrust litigation at Bennett Jones in Toronto, says that the sustainability discussion is "just beginning in Canada." Still, he's convinced it's on the radar for Canada's Competition Bureau.
"My own prediction is that we will see more guidance from the Competition Bureau about this," Davis says. "My experience is that competition enforcers globally speak with each other and they take their cues from each other. And to the extent that you see more enforcers deliver more guidance, it would not surprise me to hear the Competition Bureau say this is a good idea."
Davis says guidance from the Bureau would be helpful. Many companies want to do the right thing and reduce greenhouse-gas emissions, for example. Investors are demanding it and companies know that enacting climate-action measures can also prove profitable. But companies remain leery of taking action that could be seen as anti-competitive.
"They want to know that they're not violating the law," Davis says.
Panelist Nicole Kar, a competition partner at Linklaters LLC in London, says the importance of sustainability can't be under-estimated. "In terms of the big picture, it's hard to see that anything has a bigger negative externality on society than climate change," she told CBA National.
Linklaters recently surveyed 200 sustainability leaders at large companies in the U.K., the US, France, Germany and the Netherlands, which showed that 93% of them wanted to work closely with peers to pursue their sustainability goals, but 57% said they have not pursued concrete sustainability projects because they felt the competition risk was too high.
"Those statistics are pretty compelling," according to Kar. "Rightly or wrongly, companies see competition law as a key barrier to progress in relation to sustainability initiatives," a situation that could be allayed if there were more specific guidance from competition authorities.
Regulators have been reluctant to issue informal guidance and comfort letters, but that has changed with the pandemic. In the U.K., Kar says, regulators reacted swiftly. They allowed for coordinated responses to supply-chain issues in the grocery and dairy industries, excluding certain cooperative agreements from normal competition rules.
And the European Commission's competition authorities reacted to the COVID emergency by resurrecting comfort letters, which hadn't been used in years. A group of European generic pharmaceutical makers agreed on what products they will each manufacture during the crisis. That way, they could specialize and keep supply chains working. The Commission gave its blessing quickly, Kar says.
"It shows that agencies can be flexible, that they can step up quickly in response to a crisis and help companies deal with the challenges they face," Kar says. "I think we can see very readily that the COVID approach could be used to give better comfort to those who want to cooperate on sustainability grounds."
In Canada, the Competition Bureau also quickly reacted to the pandemic, issuing a statement in April acknowledging that circumstances may call for the rapid organization of forms of business collaboration. Those include buying groups or shared distribution facilities to make sure Canadians still have access to the necessities of life.
The Bureau said that if those arrangements are a short-term response to the crisis, "where those collaborations are undertaken and executed in good faith and do not go further than what is needed, it will generally refrain from exercising scrutiny."
Davis sees this as a positive sign for dealing with sustainability issues. "I would think that in the next couple of years we'll see guidance from the Bureau on this issue. From my perspective, I'm not sure what it looks like, whether it's like what we saw with COVID. . . or whether it's something more plain vanilla."