Droit
Dossier
Discriminatory on the basis of mental illness
Medical assistance in dying bill is a good start, but has further to go.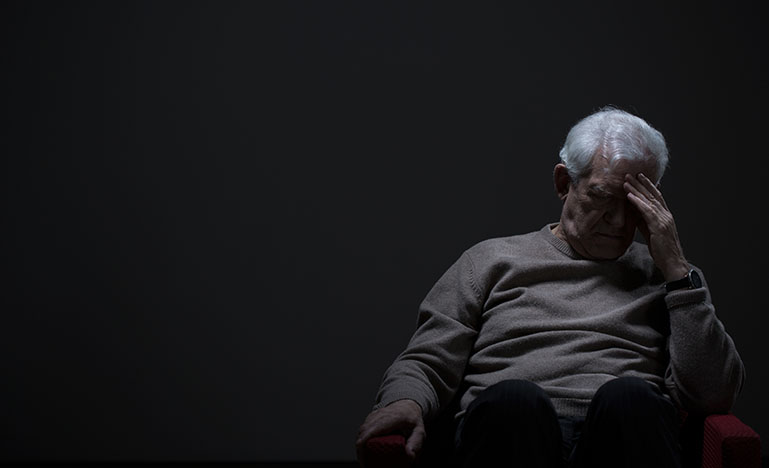 After a year's delay due in part to the pandemic, Parliament is considering a bill to change the Medical Assistance in Dying (MAiD) regime to comply with the Truchon ruling in Quebec. The province's Superior Court has granted the federal government an extension until December to update its legislation to conform to the ruling. The Canadian Bar Association has taken the position that the bill doesn't go far enough toward addressing the Truchon ruling, as well as the Supreme Court of Canada decision in Carter that initially struck down the federal prohibition on physician-assisted dying.
"The government is doing its best with the limited time that they have to respond to the Truchon decision," says David Roberge, a partner at McCarthy Tétrault in Montreal and member of the CBA's End of Life Working Group. "And overall, they consulted a lot of people and they've taken into account a lot of points of view, as much as they could, but the exclusion of all persons with mental illness is likely to be constitutionally challenged."
Roberge appeared before the Commons justice and human rights committee in support of the CBA End-of-Life Working Group's submission on Bill C-7.
There is a large spectrum of conditions that constitute mental illness, from mild cognitive impairment to schizophrenia. Over the years, Roberge says, the courts have made it clear that mental illness does not equate to a lack of decisional capacity in all cases. Determining consent to medical assistance in dying requires a case-by-case approach. What's more, both Carter and Truchon state that vulnerability in reference to a group of persons may not adequately reflect the diversity of circumstances among that group, Roberge says.
"That's why we're really advocating for a patient-centered approach through informed consent," says Roberge. "Both the Supreme Court in Carter and the Quebec Superior Court in Truchon pointed out after reviewing evidence that the physician can make a proper determination through informed consent."
Jocelyn Downie, a professor at Dalhousie's Schulich School of Law in Halifax, says that while the government deserves credit for the final consent waiver in the bill, which the courts did not force upon it, mental illness remains excluded from the eligibility criteria. That will actually restrict access that was already in place.
"They're taking away access," says Downie. "It violates the Charter. It's a straight-forward Section 15 violation, and it's discriminatory on the basis of mental illness, and they can't justify it by the features that they point to in an attempt to justify it."
Downie says that people with mental disorders and a co-morbidity can access MAiD, even if the suffering is from the mental disorder. But because someone with the exact same mental disorder and no co-morbidity factor, such as diabetes, would not be able to.
"That makes no sense," says Downie. "That's not a justification for a breach of a Charter right."
Downie adds that only carving out mental illness is stigmatizing.
The CBA has reservations about some additional blanket requirements, says Roberge, such as the requirement that one of the two assessors concerning a patient's request for MAiD must have specific expertise in the condition causing the person suffering.
"While this might sound comforting when you read it, the point is that in some communities, appointments with specialists can take several months or even longer, and in some communities, they are simply not available," says Roberge. "The CBA is concerned that this could have a disproportionate impact on some individuals in some communities because of a lack of resources."
Downie says that with the second "track" of MAiD requests, where there is a 90-day waiting period, it is currently written that the 90 days begins when the intolerable suffering does.
"Those are some clean-ups they need to do," says Downie. "There are some barriers that they may not have fully appreciated, and hopefully, those will be amended.
While disability groups around the country have been decrying the bill, Roberge says that appropriate medical care and support does matter, as do safeguards to protect vulnerable people. He adds that we have better evidence in Canada now about how MAiD has been applied. Bill C-7 provides additional safeguards, especially for those who are not nearing death, such as the longer reflection period and the need to provide information to those patients about alternative means to relieve their suffering.
"These safeguards have been expressly included in the legislation, and from a legal point-of-view, there is a large spectrum of people living with disabilities, and that's why these concerns should be approached on a case-by-case basis," says Roberge. "This concept of collective vulnerability is too broad an application of the precautionary principle."
Downie says that the concerns raised by these advocates are an attempt to re-litigate Carter and Truchon.
"Parliament has to be able to respond to court decisions," says Downie, and adds that these disability advocates are also silencing members of their own community, because it was people with disabilities who were the plaintiffs in Truchon.
Rachel Rappaport, the spokesperson for justice minister David Lametti, says that the bill was informed by a consultation process in which 300,000 Canadians shared their views. The government will take the time to evaluate all amendments that the committee puts forward.
"Our government's first priority is meeting the court's deadline for Bill C-7," says Rappaport. "We hope that all parliamentarians will work with us to see this legislation move expeditiously through the parliamentary process."
A legislative review of existing MAiD legislation was supposed to begin in June, which would take another look at issues such as advanced directives and mental illness, but didn't start. When C-7's earlier iteration was first tabled in the previous session, before the pandemic began, Lametti stated that they would wait for this review before tackling these issues rather than put them in this bill. No new date has been set to begin that review.
"With respect to the 5-year parliamentary review of the previous Bill C-14, all decisions, including with respect to process, timing and focus, rest with Parliament," says Rappaport. "As we've said, we feel that this will provide an appropriate forum for further discussion on complex issues which do not yet have a clear consensus from the Canadian public, including advanced requests, mature minors, and mental illness as the sole underlying condition."
"This [review] needs to get going," says Downie. "It causes me concern when we don't have a starting date."