Legal Market
Law Firms
Crafting an effective retainer agreement
Think through it carefully. And remember to discuss it transparently with the client.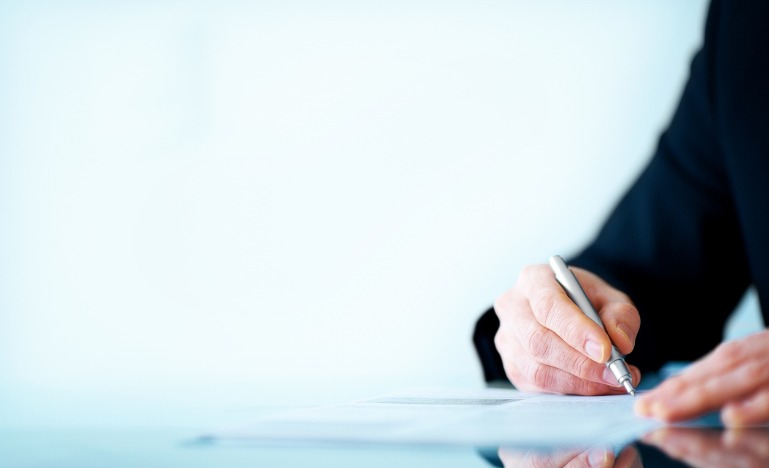 Effective communication is a vital part of establishing a solid lawyer-client relationship. But because many lawyers are ill-equipped or reluctant to discuss the financial aspects of retainers, the CBA's Ethics and Professional Responsibility Subcommittee has created a comprehensive Retainers and Fees Toolkit: Complying with Ethical Obligations.
The Toolkit highlights the ethical obligations surrounding retainers and fees and is designed to assist lawyers in private practice with commentary, resources and best practices.
"It's an area where there are a lot of complaints from clients received by the Law Societies," says the subcommittee's chair, Jennifer Biernaskie, "Especially for junior or sole practitioners, we thought it would be helpful to have something talking about the way in which the relationships are set up initially between lawyers and clients." The best practice guide includes helpful resources and suggestions for drafting retainer letters and designing financial arrangements.
According to Biernaskie, the toolkit highlights areas that may not occur to someone drafting a retainer agreement from scratch, such as how to resolve conflicts should they arise between lawyer and client at a later stage later in the relationship -- or what documents will be retained after closing the file. "[It's] a resource of the many things you should be thinking about in a retainer agreement," says Biernaskie. "But we've also provided information about why those things should be there so that people can consider those for themselves and decide whether they want to include it."
Biernaskie, a commercial litigator at McLennan Ross in Calgary, emphasizes the importance of clarity and ensuring that both lawyer and prospective client are on the same page about their relationship from the outset. The toolkit tries to balance the interests of lawyers in a way that serves their practice well and those of clients who need clear communication about what to expect.
The toolkit "acts in concert with some of the other toolkits we've done in the past," she says. "For example, we have a conflicts toolkit, and because of the overlap between client intake and terms of retainer agreements, [...] so you can see how those things all work together."
The toolkit is divided into six sections:
Communicating with Prospective Clients
Retainers—Dealing with the Financial Aspects
Fee Arrangements
Billing Practices
Disputes About Fees
Ending the Lawyer-Client Relationship—Financial Considerations
Each section provides links to resources and references to the rules of various law societies. Katrina Haymond, who co-authored the toolkit with fellow Field Law lawyer Kimberly Precht in Edmonton, says the first section on communication with prospective clients lays out the scope of what the lawyer is being retained for.
"What are the terms on which you're going to be paid? Is it a fixed fee? Is it an hourly rate? What am I being retained to do? Who's providing instructions? What authority do I have?"
Those discussions are then included in the retainer agreement or letter. "There's a whole laundry list of things, and we've put in lots of examples from different jurisdictions of what a retainer letter or retainer agreement would look like," says Haymond.
A section on the financial aspects of retainers provides a comprehensive list of what to include in the agreement -- how to calculate fees, timelines for sending out bills, and when events are likely to occur. The agreement should also outline crucial steps that need to be taken and by whom.
The section on fee debates addresses disputes over fees, something for which each jurisdiction has a process. It addresses how to avoid disputes in the first place.
Lawyers often hesitate to tackle these issues, says Haymond. "Some lawyers just don't have the skills to engage in those discussions, so if you haven't been mentored or if you don't have the tools, you haven't seen how it's done, you don't have that skill set." It can be awkward to engage in those discussions. "Somehow, for some people, it seems inconsistent to speak about mundane things like the terms of an engagement or the money part of it."
Small-firm lawyers and sole practitioners don't always have access to these resources, "so we want to make sure that the lack of knowledge and information is not a barrier for people and just give more people the basic tools they need to be able to comply with their ethical requirements," says Haymond.
Biernaskie describes the CBA's toolkits as "really handy documents, especially if you're in a smaller firm where you might not have lots of precedents and things like that, or you're just starting out. It's great just to print these and have them in a binder on your desk. You'll find yourself referring to them more often than you thought you would."