Droit
Actualités
Calling for a national sport inquiry
There are several ways for Ottawa to investigate the prevalence of maltreatment of Canadian athletes.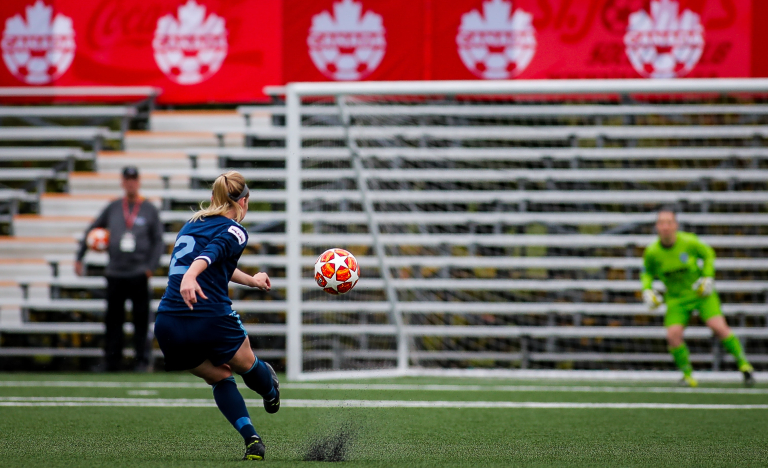 As the country continues to grapple with the fallout of the many allegations of harassment, abuse, and bullying within its sporting community, calls for a national inquiry into the issue are growing. As high-profile athletes come forward with stories of mistreatment, advocates say the government has to take a closer look at the systemic issues that have allowed these problems to persist for so long.
So far, the federal government has resisted launching an inquiry. According to Minister of Sport Pascale St-Onge has, it's because most cases of abuse and maltreatment fall "outside the federal scope." Most sports in Canada are regulated at the provincial level.
"A national inquiry would not address the issue in local or community sport, or the provincial sport programs," St-Onge told the CBC in an interview in late January, but did not provide a statement to CBA National when asked. "That's why I feel like it's important to have investigations in any situation of abuse or maltreatment, so we now need not only one investigation, but many investigations in each sport where these situations happen so we can address it directly and specifically. I understand the calls for justice, and that is what we're trying to provide."
St-Onge has also noted that her authority as federal minister is only regarding funding national sporting organizations.
But Daphne Gilbert, a law professor at the University of Ottawa, argues that federal control over federally-funded national sports organizations is a significant factor in the operations of provincial associations.
"I've been involved for the past three or four years over the Universal Code of Conduct to Prevent and Address Maltreatment in Sport, and it is mandatory for every federally-funded sporting organization, but that has now percolated down to many of the provincial associations adopting the UCCMS as well," Gilbert says. "The funding mechanism is only one aspect of what is being sought in an inquiry."
There are several ways the federal government can structure a national inquiry. There are precedents, too. Joint federal-provincial inquiries have been set up to investigate issues ranging from environmental disasters to healthcare crises. In 1993, the Krever Inquiry investigated the tainted blood scandal. In 1982, Newfoundland and Labrador set up a joint commission with Ottawa to look into the sinking of the Ocean Ranger offshore drilling rig.
The provinces and territories also cooperated with the National Inquiry into Missing and Murdered Indigenous Women and Girls.
Moreover, provincial inquiry legislation typically allows governments to investigate matters that overlap with federal inquiries or examine issues specific to the province.
Another option is for the federal government to mandate a former judge to investigate specific issues and report back with recommendations.
Ultimately, the outcomes survivors are looking for ought to help determine the shape of the inquiry process, says Kyle Lambert, a partner with McMillan LLP in Ottawa, who has experience with federal and provincial inquiries in Ontario.
"If the goal is to have the commission make recommendations that reach broadly across organized sport in Canada, then you need buy-in at the provincial level," Lambert says. "Like MMIW, you would logically have one body that would have support under each jurisdiction's legislation."
Alternatively, going smaller by appointing a judicial officer to write would serve to establish criteria for federal funding, Lambert adds.
"The example that comes to mind is obligating organizations to have an anti-harassment or violence prevention policy that does very specific things," he says. "The federal government's harassment policy and investment obligations for federally-regulated employers are far more intense than in any of the provinces."
A public inquiry wouldn't be necessary for a recommendation to emerge that organizations implement such policies as a precondition to receiving federal funding.
"It really depends on how big you want to go," Lambert says.
Amelia Cline, a lawyer with Sorensen Smith LLP in Vancouver and co-founder of Gymnasts for Change, is the lead plaintiff in a class-action lawsuit related to the abuse in sport. She says that survivors have three main goals.
First is a "top-to-bottom analysis" of the dysfunction permeating stakeholders ranging from Sport Canada and and the Canadian Olympic Committee to national sport organizations "all the way down to the grassroots."
Secondly, an accountability framework is needed to address the problem of enablers of abuse and maltreatment in sport. "We haven't seen any progress in terms of getting administrators who have been involved in covering up the abuse out of the sport system," she says.
The third goal is the development of new governance structures and legal frameworks. "There are so many gaps in our system; there are so many jurisdictional issues that make it rife for systemic abuse," Cline says. "How do we reform the system to shore up those gaps and make it functional and safe, particularly for children, but all athletes?"
These are big broad questions, to be sure. But that's the point, says Cline — for the inquiry to be flexible enough to explore all avenues. The mandate mustn't be too narrow.
Cline cites the precedent of the Dubin Inquiry in 1990, dealing with doping in sport, which mostly took a justice and health approach, rather than looking at sports overall.
"If you approach it from the lens that this is actually a human rights crisis happening in the context of sport, you might get around some of those jurisdictional fights," Cline says.
Children are the ones mostly suffering from the abuses, Gilbert reflects. "It's wrong to say that it's the sport itself that is abusive—it's child abuse that is happening within the sport," she says. "What are the recommendations that should be put into place, such as children not being allowed to live away from home until a certain age, or not having people travel without supervision, or the monitoring of training practices, which seem to be what is causing most of the abuse."
Taking a human rights approach would focus on child abuse rather than the training. "The human rights lens is to really bring the focus to the abuse and the way it's been covered up," Gilbert says. "That's one of the things the inquiry could get at—how this abuse was covered up, and how we prevent that from happening going forward."
Regardless of the chosen method to investigate abuse in sport, the key is that someone "well outside of the sport system' heads the investigation, says Cline.
There is also value in holding public hearings, so survivors can see the impact of telling their stories.
"The general public needs to know what this crisis actually looks like," Cline says. "I don't know that people fully appreciate what we mean when we say there is abuse happening in sport until they hear it from a survivor."
Gilbert acknowledges that the federal government is understandably nervous about launching an inquiry without firm boundaries that could "balloon into something unmanageable" involving "thousands of survivors."
The terms of reference need to be carefully worked out. The government might consider investigating specific issues — transparency, financial accountability, training practices, and coaching selection.
"Part of the power of an inquiry is you can subpoena people and documents, so you could force the organizers to Hockey Canada or Gymnastics Canada to appear and testify, which is something that is hugely important to the athletes, and getting some answers," Gilbert says. There are enough experts that the government can rely on to ensure the inquiry is a constrained process, she adds.
The federal government and St-Onge are pushing for sports organizations around the country to sign up with the Office of the Sport Integrity Commissioner, requiring them to sign up if they want to receive federal funding. But not everyone thinks OSIC can do the job that an inquiry would do.
"The general idea of OSIC is really helpful," Cline says. "An independent complaint mechanism is necessary to get it out of the sport system and to keep provincial and national bodies from investigating themselves, which obviously doesn't work. But our main concern is that OSIC is not sufficiently independent from the sport system." If a board member of Gymnastics Canada sits on OSIC's oversight board, that creates a conflict of interest.
"It's all well and good for the Sports Minister to try and get buy-in from the provinces for OSIC, but OSIC itself needs some work as well."
What's more, OSIC investigators aren't protected, as officers of the court are, from being sued for defamation or libel by those they investigate or discipline. They also don't have subpoena powers and can't compel national sports organizations to cooperate, even if they are signatories.
"If you look at the options, the best option is a judicial inquiry," Gilbert says.