Droit
Actualités
Losing ground on the backlog
Our courts are facing a monumental challenge ahead in managing the flood of family litigation.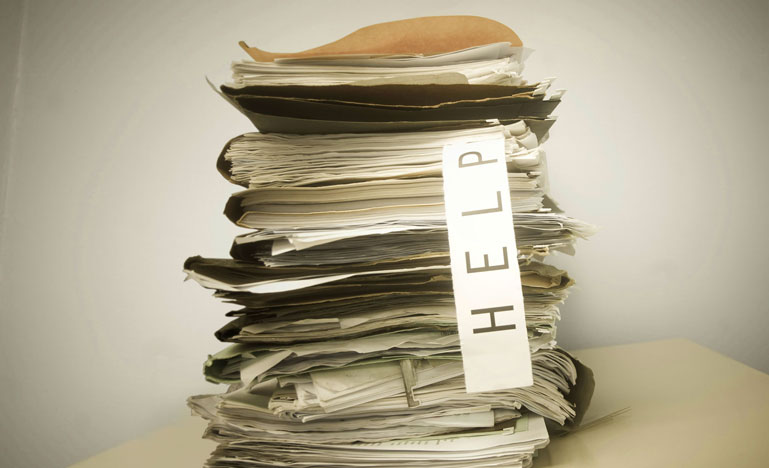 The suspension of most court sittings has meant more delays to a system that faces backlogs, and when it comes to custody cases, that can be a very big delay indeed. Some provinces, like Alberta, were already grappling with three-and-a-half-year wait times for a custody trial dates. Then came the global COVID-19 pandemic, which will only place more strain on the system.
"The virus has given parents all sorts of opportunities to create havoc by using it as an excuse to truncate or terminate contact between a child and another parent," says John-Paul Boyd, a lawyer, mediator and arbitrator who practices in Alberta and BC. "Not only is it a problem of the trials and applications over the months that are going to unfold after the beginning of May; it's the backlog of cases created as a result of parents' behaviour during the virus."
Making matters worse, says Boyd, is the collapse in oil prices. The massive layoffs that preceded the pandemic shutdown have made it harder for some to make support payments.
It's also important to remember that civil cases have been pushed back to clear the way for criminal cases to move forward in the wake of the Supreme Court of Canada's Jordan decision on unreasonable trial delays. But the province also shelved its plans to create a Unified Family Court, initially scheduled for September, as a cost-cutting measure.
Supporters of the unified family court, to which the federal government had committed funding, say it would have streamlined resources and made it more affordable and accessible to users of the court system.
In Ontario's Unified Family Court, accessible in parts of the province, family law trials are generally scheduled within 20 weeks after the matter is deemed ready to proceed to that stage.
In the current environment, some courts can meet in a virtual setting for urgent matters. But the test of urgency is a tough one to meet.
Léa Charbonneau, associate with IMK LLP in Montreal, says that while she doesn't practice family law, she has been researching the decisions that have come out in Quebec since the pandemic began.
"A majority of these decisions – four out of six – said that the orders that were already in place needed to be maintained during the crisis," she says. "The judges basically say that the actual crisis is not enough to justify changing the status quo."
Patricia Hebert, a lawyer with Bruyer & Mackay LLP in Edmonton who does collaborative family law practice, is hopeful that this situation can have some positive effects.
"We're all hoping this is a pivot point, where there's a decision to start doing things differently and to provide resources to families in different ways in their communities and with people who are not judges making decisions for them," says Hebert who is also the CBA's delegate to the National Action Committee on Access to Justice. "But facilitators who help them make the decisions they need so that they don't have to ever to get to the point of asking a judge."
Wayne Barkauskas, a partner at Wise Scheible Barkauskas in Calgary, has a mixed practice of litigation, mediation, arbitration, and well as parenting coordination. He had initially assumed there would be an influx of alternative dispute resolution (ADR) because of the court closures.
"That hasn't happened," says Barkauskas. "I don't think it dawned on us at the beginning, but it's becoming clear now that in most parenting disputes, somebody has the strategic advantage with the status quo, so they're not going to willingly enter into a negotiation process unless there is a real threat to maintaining the status quo."
Hebert says that she is still hoping there will be a surge in ADR as the court wait times grow, but there remain challenges, particularly when it comes to cost.
"You don't pay the judge – you do need to pay the arbitrator or mediator, so it feels like it's more expensive," says Hebert. "What they may not understand is that it probably is less expensive in the long-term."
An even more expensive proposition, says Barkauskas, would be turning to temporary justices or bringing judges out of retirement to help alleviate the flood of cases. Doing so would incur additional costs associated with courtrooms, clerks, and administration.
"There is no way to force people out of the court process and into some alternative process," says Barkauskas. "That makes sense from a legal theoretical perspective. The problem is going to be that the courts don't have enough resources to manage the volume of cases that will exist when things start up again."
"We are, of course, concerned about the backlog of family and child protection cases that is accumulating as a result of the suspension of the Court's regular operations during the COVID crisis, especially in relation to vulnerable parties," says Ontario Superior Court of Justice Senior Family Justice Suzanne Stevenson. "The Superior Court of Justice continues to examine ways to potentially increase access to court processes. This will hopefully include, after the COVID crisis, continued access to increased technology to help make family court processes more efficient. We are also considering other possible solutions to help streamline court processes."
As well, the demand for more judges in the province has not diminished during the pandemic.
"At present, there are 18 vacancies on the court, three of which are members of the Family Court," says Mohan Sharma, executive legal officer for the Ontario Superior Court of Justice. "Each of these vacancies limits the court's ability to address its very heavy caseload in normal circumstances, and so it is particularly important that they be filled as quickly as possible so that the court is at full strength when it begins to address backlogs, as well as the likely influx of new cases as a result of COVID."
Boyd also notes that Alberta's complement of Queen's Bench judges has not kept pace with the province's population growth.
"Alberta is the perfect storm," says Boyd. "We had an undersupply of judges to begin with. Then we had COVID-19, and on top of that, we had the devastating blow to our local economy. It's slowly pushing us to contemplate ideas about change."
Boyd points to the growth in services like the quasi-legal Fairway Divorce alternative service as a sign that people have checked out of the legal system because it has become inaccessible. He notes that the cultures of local bars also affect what is available. Calgary has seen growth in arbitration, while Edmonton has turned more to collaborative family law.
It isn't easy changing the family law system to get it out of the courts, says Boyd, who in the past has suggested it's time to experiment with an administrative approach to family law. But that costs money, and the government has to be committed to the plan.
"What we have is a moment where the intrinsic fragility of the system has been revealed," says Boyd. "No one who is remotely rational is going to be able to point to this as one of the system's best days."
Boyd remains hopeful that the current environment is the kind of event to push for change more than anything in the past.
Hebert says that any lasting solution to the backlog will need to be multi-pronged, coming from policy-makers, the bar, as well as the bench.
"In many regions of the country we're seeing great leadership from the courts," says Hebert. "We've moved in some ways, and we won't go back, like the fact that we can now email documents. Most of these changes will reduce costs, including doing more things by desk, meaning you submit your paperwork and have a judge review it and give a decision instead of waiting to have an in-person audience."
Hebert says that policy-makers need to get on board with ensuring that there is funding for infrastructure, such as ensuring all courtrooms have the capability for phone or video-conferencing.
Hebert cautions that any changes need to be mindful of self-represented parties – in some jurisdictions more than half the litigants – who need to be as well served as the lawyers.