Law
In-depth
Trials of censorship
The fallout from the Google and Facebook rulings by the EU's Court of Justice.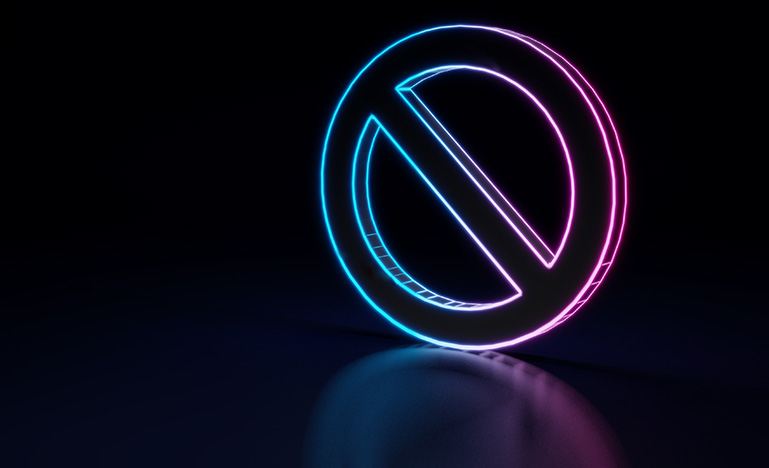 For those keeping score, last month's decision by a European Union court on the "right to be forgotten" rule left Google and its foes in a dead heat, more or less.
Some background first. In 2014, the EU's Court of Justice upheld a decision by a regulatory agency to order Google to delete any extant links to an old article about an auction of property belonging to a Spanish lawyer. The court concluded the old story was no longer relevant and its subject had a right to not be associated with it online. Europe had suddenly introduced the world to a brand-new human right: the "right to be forgotten" (RTBF for short).
In 2018, Canada's Office of the Privacy Commissioner released a draft position paper on RTBF. In it, the commissioner embraced both approaches to RTBF: "de-indexing" — which removes inaccurate or outdated personal information from a search engine's results without deleting it — and "source takedown," which erases the source material itself.
The OPC referred the matter to the Federal Court in the form of a reference, asking it to clarify a key question in the legal arguments over RTBF — whether the search function offered by companies like Google amounts to a commercial enterprise. If it does, the search function arguably falls under the Personal Information and Protection of Electronic Documents Act.
PIPEDA gives individuals the right to "challenge the accuracy and completeness" of personal information collected about them, and to demand that organizations collecting that information amend or delete it if it's found to be inaccurate or incomplete. The Act only applies to commercial transactions; Google argues that, since it offers the search function for free, it's not commercial and doesn't fall under PIPEDA. (The OPC is also asking the Federal Court whether the search function falls under the law's exemption for journalistic, artistic or literary enterprises. Google argues it does.)
Back in July, the Federal Court shot down a bid by Google to expand the scope of the reference to include an evaluation of whether introducing RTBF in Canada would violate the guarantee of freedom of thought, belief, opinion, and expression under the Charter of Rights. The presiding judge ruled that Google was getting ahead of itself — that there was no point in evaluating the Charter impact before anyone knows whether PIPEDA applies to the search function. "Once again, the OPC can claim victory," wrote Canadian privacy lawyer Timothy M. Banks in a blog post immediately after that ruling.
Which brings us up to late last month, and the decision by the European Court of Justice to largely restrict the application of the EU's RTBF rule to search engine activity within the EU itself. France's regulator wanted to apply the rule to all of Google's domains, including non-European ones. Banks said the ruling shows Google is committed to a strategy of fighting the application of RTBF one regulatory trench at a time.
"Privacy advocates must be disappointed by this Google win, because it means Google is going to re-argue the point in every court," he said. "So, this is going to be a long battle."
Just days later, however, the same court ruled in a separate case that Facebook could be ordered by national courts in Europe to take down posts, photographs and videos worldwide if they're found to be defamatory or otherwise illegal. The Facebook decision, which cannot be appealed, sets up the almost certain prospect of conflicts between Europe's courts and legal systems elsewhere. It also puts online companies like Facebook and Google in a wicked bind, trying to straddle what may be conflicting legal requirements in a global business.
"This judgment raises critical questions around freedom of expression and the role that internet companies should play in monitoring, interpreting and removing speech that might be illegal in any particular country," Facebook said in a statement.
To sum up — none of this is getting settled soon. In Canada, nothing happens until the Federal Court delivers a decision on the reference; no decision is expected for several months.
Alexis Kerr, a privacy and data protection lawyer at Norton Rose Fulbright in Vancouver, suggested the Google decision at least gave the OPC "some clarity" on the geographic scope of RTBF, even if the court did "leave the door open" to global de-indexing.
"If the right to be forgotten is established in Canadian law, can it be extended beyond our borders? This EU decision's answer is, 'Probably not,'" she said.
While the European Court of Justice told Google it didn't have to apply RTBF outside the EU's borders, it did say the company must impose measures to discourage Europeans from using non-European search platforms to seek out information covered by RTBF. That might be easier said than done.
"It can do that by redirecting users with European IP addresses to the European page," said Banks. "Of course, there are still ways of getting around that."
If the Federal Court concludes that the search function is commercial and covered by PIPEDA, said Edmonton-based privacy lawyer Lorne Randa, the Office of the Privacy Commissioner won't be able to start firing off RTBF orders immediately.
"The commissioner's powers are still somewhat limited. The office can investigate, but it still has to get an order from the Federal Court to proceed," he said.
It's worth remembering that the concept of RTBF is profoundly controversial in some quarters — that there's a reason the founder of Wikipedia once called it "deeply immoral." PIPEDA gives individuals a statutory right to information withdrawal ("an individual may withdraw consent at any time, subject to legal or contractual restrictions and reasonable notice"). That opens up the prospect of PIPEDA being used as a sort of personalized censorship tool. And it doesn't take much imagination to envision, for example, politicians using it to scrub unsavoury aspects of their pasts from public view.
"It's starting to feel a bit Big Brother-ish," said Boston-based privacy lawyer Julia B. Jacobson. "Once the ability to limit access to information is established, I can imagine how it would be used and misused for more than personal privacy protection."
So no matter what the Federal Court concludes, this issue is going all the way to the Supreme Court. Freedom of expression is a core Charter right in Canada, while privacy is "read in" to Section 7 of the Charter. When human rights come into conflict, the practical solutions are usually political.
"I think the right to be forgotten will have to be reflected explicitly in legislation," said Randa. "Ultimately, Parliament is going to be compelled to put its mind to this."