Law
Hot topics
New tort, new remedy
Ontario's new tort for online harassment is an example of common law evolving to meet changing social needs. But will it?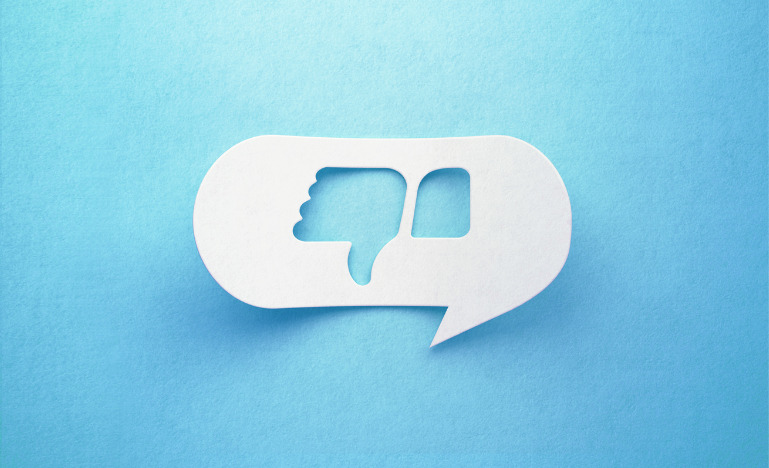 "The value of freedom of speech, and the need for some limits on that freedom, have long been recognised as central to a vibrant and healthy democracy and, frankly, any decent society (...) The internet has cast that balance into disarray."
And with those words, Justice David Corbett of the Ontario Superior Court set the stage to create a new tort to address "inadequacies in current legal responses to internet defamation and harassment."
Lawyers agree that it makes for an interesting precedent, but many question whether it was necessary.
"If you look at the remedies that were ordered, they all could have been ordered under defamation," says Hilary Young, a law professor at the University of New Brunswick. "This is the kind of area where legislation might be best."
The ruling in Caplan v. Atas is the culmination of nearly two decades of online harassment and ongoing litigation between a self-represented defendant and lawyers and their families who she believes have wronged her.
The court held that the relentless nature of this particular harassment in this case did not necessarily fit into the established torts of defamation, harassment or intrusion upon seclusion.
For one, the defendant – destitute and unable to pay damages – was judgment-proof and had shown no willingness to follow court orders. She had already spent 74 days in jail for contempt of court for defying procedural orders.
Asher Honickman, a founding partner at Jordan Honickman Barristers, and a co-founder of both the Advocates for the Rule of Law and the Runnymede Society, says the ruling is a positive example of how the common law can gradually and prudently evolve to keep pace with changes in society.
"This new tort takes the focus off the suffering and puts it more strongly on the conduct," says Honickman, who was not involved in the case. "It has to be so extreme in degree, so as to go beyond all bounds of decency and tolerance. That's the difference between harassment now and the old tort of intentional infliction of mental distress. You don't just need one instance where someone intends to cause mental distress. You really need this serial stalker pattern."
According to Honickman, the new online harassment tort has a high threshold. It is therefore unlikely to open the floodgates to new litigation. It has been crafted narrowly enough that the impugned conduct needs to be egregious and therefore should be strictly applied.
Omar Ha-Redeye of Fleet Street Law in Toronto also acknowledges that the new tort is a response to the failure of existing statutes to provide adequate protection for these sorts of harms. But he has reservations about the judgment, starting with the judge's supposition that the defendant suffers from an undiagnosed mental illness.
"I don't think it's necessary to comment on her mental health, and take this in a direction that it didn't need to go into," says Ha-Redeye. "That being said, the conduct here is over the top, but it's conduct and behaviour that comes out of the fact that this person has herself been engaged in extensive litigation over numerous years and is targeting lawyers."
The way the justice system has treated the defendant over the years and contributed to her mental health situation could be a factor, Ha-Redeye adds. He doubts that the tort will have the desired deterrent effect.
"This tort emerging in this particular context isn't really focusing on where we see the greatest vulnerabilities in society, and the greatest harms as it relates to internet harassment," says Ha-Redeye.
Ha-Redeye also questions whether the court really couldn't apply existing tools, under defamation law for instance, to the case. He also believes that the new tort will face scrutiny under anti-SLAPP motions, which may constrain it.
According to Devan Marr, a lawyer with Strigberger Brown Armstrong LLP in Toronto, the challenge will be how to apply the test moving forward.
"It does seem to fill the gap between defamation and intrusion upon seclusion," says Marr referring to the invasion of privacy tort. "It deals with communications conduct on the internet... As an example, doxing someone may not be considered defamatory, and intrusion upon seclusion may depend on where they got the information from."
But it will be difficult to meet an objective test for situations that are "beyond all reasonable bounds of decency and tolerance," and that go beyond established tests for "highly offensive."
Young, who says that she has long wondered how to deal with these issues surrounding online harassment, echoes a similar view. "One judge, on very extreme facts, isn't going to make a common law rule in the same way that a legislature, thinking about the issue more broadly, would legislate about it," she says. "It's not that they should wait around forever and not evolve the common law, but there are consequences."
The question is whether the high threshold to prove the tort will eventually get lowered.
The remedies crafted under the ruling are also interesting. Because the defendant is considered judgment-proof, Justice Corbett imposed a permanent injunction. The court also vests title in the impugned postings with the plaintiffs, and crafts orders so they can take steps to have the content removed. It's a creative remedy, says Young. "I don't know if this is even property, so there are some questions there," she adds. "Vesting title might have broader consequences."
Plaintiffs had requested that the court appoint an amicus curiae, or an independent supervising solicitor to ensure removal of the offending statements, which Marr says is unique. It's unclear, however, whether courts will replicate it in future cases or grant damages instead.
"It's not uncommon to have supervising attorneys to ensure certain activities are (carried) out, like in an Anton Piller injunction," says Marr. "So I'm wondering if that's what we're going to see in cases like this, to deal with service providers and clean up the internet."