The practice
Young lawyers
Professional liability insurance: Not just an unwelcome expense for new lawyers
Four out of every five Ontario lawyers – that is 80 per cent – will be sued for malpractice at least once in their careers.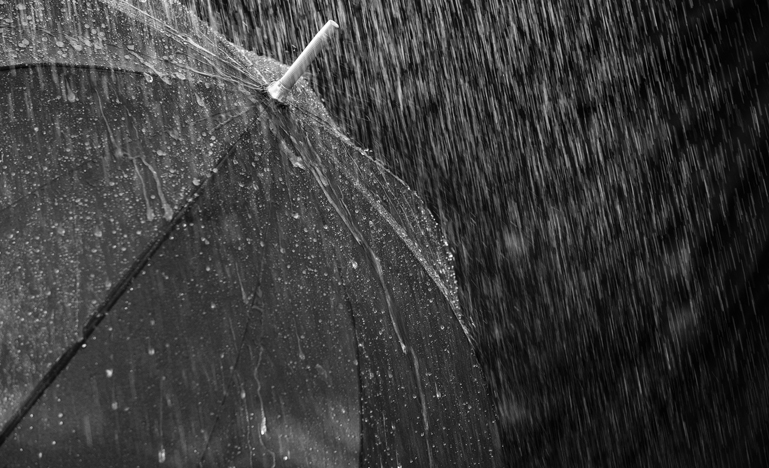 Four out of every five Ontario lawyers – that is 80 per cent – will be sued for malpractice at least once in their careers. The heady risk of malpractice is not limited to this province: lawyers nationwide regularly face the threat of malpractice suits as a reality of doing business. This is why every law society/Chambres or Barreau program in Canada requires private practice members to carry at least $1 million in professional liability insurance.
There is no exception to this rule: "One way or another, every lawyer in private practice in Canada has professional liability insurance – and must have it in order to practice," said Dan Pinnington, Vice-President Claims Prevention and Stakeholder Relations of LawPRO (Lawyers' Professional Indemnity Company), which provides professional liability insurance to Ontario lawyers.
The annual cost of professional liability insurance "varies widely, from $1,395 in Manitoba to $3,900 in Alberta," said Su Forbes, Director of the Law Society of British Columbia's Lawyers Insurance Fund. In B.C. the cost is $1,750, while in Ontario, the annual premium is $3,350 plus 5 per cent PST. LawPRO gives first year lawyers a 50 per cent discount.
For a new lawyer faced with all kinds of start-up costs, buying professional liability insurance each year can feel like an unwelcome expense. It may also seem like an invitation.
"Some might argue that having mandatory insurance might encourage clients to sue their lawyer," Forbes acknowledged. "On the other hand, while some suits lack merit, it is important that clients who establish a viable malpractice claim are reasonably compensated for their losses."
Professional liability insurance indemnifies lawyers for client losses caused through lawyers' negligence; protecting their personal assets while providing compensation to clients. "A further benefit is the extensive risk management resources law society programs provide to their members to help them prevent errors in the first place," said Forbes.
The fact that the majority of Canadian lawyers will be sued for malpractice – even if not all of these claims will have merit – raises the question: Why?
The simple answer is that "to err is human." And even when no mistakes have been made, lawyers may be sued for malpractice simply because their clients are unhappy with the results of their cases or the fees that they paid. In other words, blaming a lawyer for an unexpected or unwelcome result is human too.
LawPRO, which pays about $90 million annually in damages and defence costs for Ontario legal malpractice suits, has done some serious research into the causes of lawyer errors and omission.
"The No. 1 cause of malpractice claims – one-third in all – are communications errors between lawyers and their clients," said LawPRO's Pinnington. "These errors commonly involve a real or perceived failure by a lawyer to follow a client's instructions or other miscommunication, and even no communication at all."
One error can be drafting a will "that does not reflect the will-maker's true intentions," said Forbes. "This can have many causes: failure to ascertain all the assets and their ownership; failure to determine all the beneficiaries; failure to determine that the will-maker was acting under duress or undue influence; or drafting errors, like forgetting to include a clause to deal with the residue of the estate."
Another common lawyer/client communications error is "failing to obtain the client's consent when taking action or not keeping them fully informed," said Pinnington.
And then there are the errors that occur even when communication has been good.
"A very common one we see is when a lawyer misses a limitation or deadline to sue someone on behalf of a client," said Forbes. "This can occur from not knowing the applicable limitation period, but more often it is the result of failure to properly use diary systems established to prevent this from occurring. It can also arise from a failure to appreciate a lurking limitation or deadline in a client's legal matter."
Add to that the possibility of inadequate discovery; a lawyer's inadequate knowledge of the law relevant to a specific case; conflicts of interest; and clerical mistakes, and there are many ways that even the best organized and most conscientious of lawyers can make mistakes – or be unjustly accused of doing so.
With all these daggers pointed at a lawyer's head, having malpractice insurance is a necessary form of protection. But in today's litigious world, $1 million may not be enough coverage for lawyers who handle multi-million dollar transactions or litigation matters. This is why the Law Society of Alberta encourages those lawyers to consider purchasing more than the minimum amount.
In fact, this is a common practice for Canadian lawyers. "The key in doing so is to carefully evaluate your actual level of risk based on the work you do," said Pinnington. While the mandatory minimum policies are provided by specified insurance companies, private practice lawyers can shop around and buy this additional coverage from other insurance brokers and companies.
Lawyers who do their best to minimize communications errors and other errors or omissions can reduce their chances of being sued by unhappy clients. But should such a suit arise, having professional liability insurance can prove to be a career and personal finance life-saver – and protect all the time and money invested in earning a law degree.