The practice
Young lawyers
Broadening access to post-secondary education
Helping childhood arrivals access post-secondary education would go a long way towards making sure Canada lives up to its values.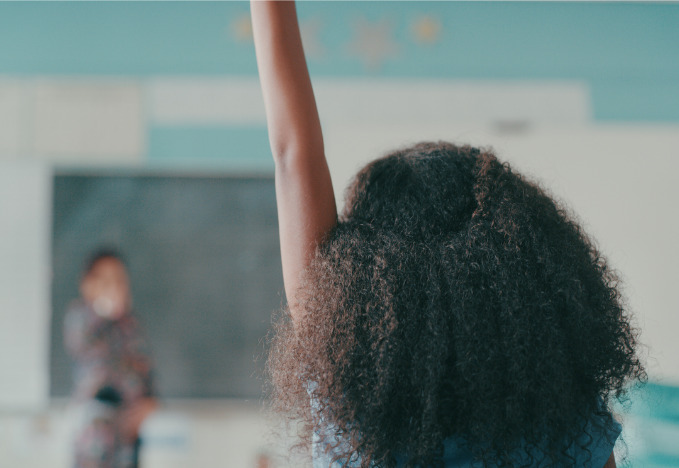 When our parents immigrated to Canada, from the Dominican Republic and Afghanistan, they hoped we would benefit from education opportunities that were unavailable to them. As members of the inaugural class at the Lincoln Alexander School of Law at Ryerson, we can say, with a grateful heart, mission accomplished. But what about youth and students whose immigration status is precarious?
As we discovered during our summer internship at Childhood Arrivals Support and Advocacy program, or CASA – part of the not-for-profit legal aid clinic Justice for Children and Youth – their prospects are grim.
There are an estimated 200,000 to 500,000 individuals who are undocumented or whose status is precarious, with approximately 25% of them children and youth. Precarious immigration status refers to individuals who are non-citizens or permanent residents, specifically anyone who does not have full legal status. This may include children and youth who overstay their visa, have a failed refugee claim, or enter the country without any valid documents.
CASA's primary purpose is to ensure that children and youth with no or precarious immigration status living in Ontario can access legal representation and systems navigation supports. As CASA summer law students, we spent most of our time working on humanitarian and compassionate consideration applications for youth.
Early in our internship, we realized that many CASA clients did not understand how the lack of regularized status would impact their lives after graduating high school. From K-12, children and youth are protected in the Toronto District School Board and the Toronto District Catholic School Board under the Students Without Legal Immigration Status Policy, otherwise known as the "Don't Ask, Don't Tell" policy. Similarly, Quebec enacted Bill 144 in 2017, allowing children and youth to attend primary and secondary school for free if they can demonstrate that they live in the province.
Under these policies, all children, including those without immigration status, have the right to attend school. It's after high school that students face barriers to education, both procedural and financial.
The Ontario Universities Application Centre and the Ontario College Application Service require applicants to disclose their immigration status before submitting their applications for post-secondary studies. This disclosure can deter young people from applying, given that they would need a study visa to enrol or attend a university program.
Furthermore, there are many financial barriers to post-secondary education, starting with universities and colleges requiring students to disclose their Social Insurance Number to qualify for domestic tuition fees. In most cases youth with no or precarious immigration status do not have a SIN. This forces them to pay international fees, upwards of $30,000 for an Arts degree, instead of a domestic fee slightly above $7,000 in Ontario.
We were fortunate that our parents had secured Canadian citizenship for us as children, which allowed us to benefit from the domestic fee for post-secondary education. But what about the estimated 25% of the 200,000 to 500,000 individuals who were brought here as children and whose status is uncertain?
In the United States, the federal government under former president Barack Obama introduced the Deferred Action for Childhood Arrivals program, better known as DACA. It allowed undocumented people brought to the U.S. as children, known as Dreamers, to qualify for many benefits including, in several states, access to in-state tuition, grants and loans.
Canada has no similar program supporting childhood arrivals with no or precarious immigration status at the federal level. In an attempt to fill the gap, in 2017 York University introduced a program called Access for Students with Precarious Immigration Status to give students with no or precarious immigration status the opportunity to enrol in undergraduate degree programs and pay domestic tuition fees.
We believe other universities, including the one we attend, should follow suit. For students with no or precarious immigration status, being enrolled in a post-secondary institution has enormous advantages including that it may strengthen their humanitarian and compassionate application by demonstrating they are well connected to their communities.
Canada needs to eliminate the country-wide barrier to education currently facing childhood arrivals. We hope the steps taken by some Ontario universities helps the federal government realize the urgency of addressing this issue. Without access to post-secondary education, many of the youths with no or precarious status currently in Canada will be forced to live under the radar, perpetuating injustices.
Canada prides itself on being a welcoming country, and a country of opportunities. Helping childhood arrivals access post-secondary education would go a long way towards making sure we live up to our values.
The views and opinions expressed are those of the authors and do not necessarily represent those of CASA or Justice for Children and Youth.