The practice
Young lawyers
Doing better for the young out of work
Uncertainty the new normal for recent grads and law students amid COVID-19.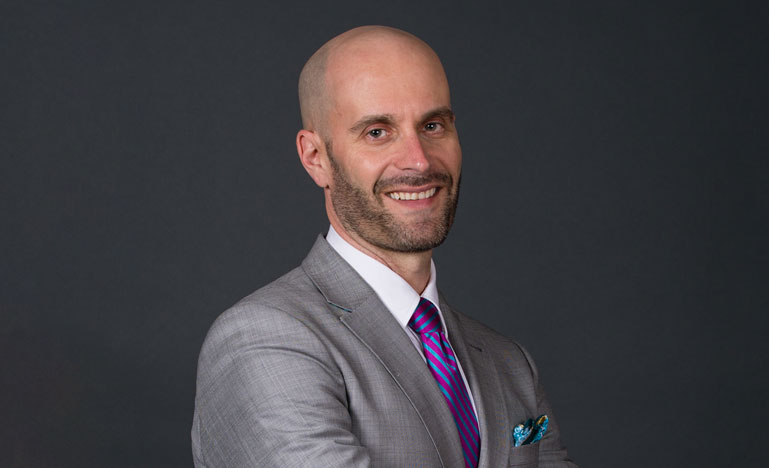 Like many keen law students, Morgan Dober had his summer work sorted out months ago.
A 2L, he had landed an internship with one of Atlantic Canada's biggest firms and was looking forward to putting some of what he's learned over the past two years to practice.
Not factored into his plan? A global pandemic. Shortly after the World Health Organization declared one on March 11, Dober (who is identified by pseudonym as he preferred to remain anonymous) started hearing about students at other schools losing their summer jobs. As a student at the University of New Brunswick, he initially took solace in the fact that the province was managing its response to COVID-19 well, and the number of cases was low.
"I was hopeful because things here were looking pretty good," he says.
That hope evaporated shortly before his exams started, when the call came from his firm that things were a no go this year. Dober appreciates it's an unprecedented situation, and the call wasn't unexpected, but he was still disappointed.
So what's his plan now?
"Who knows," he says. "I ask myself this often. Since January, this is what I thought I was going to do, and now I don't have a job. It's an uncomfortable feeling not knowing what I will be doing all summer. I feel I should be doing something productive, but I don't know what that is yet. I'm sure that's a feeling a lot of people share right now."
At the University of Alberta, Prof. Peter Sankoff has heard from hundreds of them. He started doing charitable seminars in late March, where people could pay $5 or $10 and listen to him speak for an hour on a legal topic. Initially, he gave all that money to a cause, but then realized students were losing their summer jobs. COVID-19 had closed courthouses from coast to coast, which saw workloads at many firms, particularly those focused on criminal law, drop steeply.
"I knew that would be devastating," Sankoff says. "I just felt worse and worse about it."
He started directing the seminar money to fund internships for students, hiring two himself by March 30. Soon, word spread on social media and hundreds of applications poured in.
"It was just a deluge of students with terrible stories," he says.
Before long, lawyers started to reach out offering to take students on.
That's how his 100-Intern Project came to be. Four days later, 20 students had been placed, and when things wrapped up on May 12, nearly 90 lawyers across the country had stepped up to place all 100 students.
"I've really tried to make it a national project. I didn't want it to be Toronto-dominated," Sankoff says.
While the lawyers themselves fund about 30 positions, he has fundraised for the others. "A lot of lawyers taking on students can't justify it financially because they're hurting too," Sankoff says.
In addition to the two interns he will self-fund, he hired a third to handle all the administrative work associated with the project, which will be paid for by the project.
He screened mentors carefully and was picky about who he let self-fund, as he wanted the work to be a valuable experience for the students involved.
While the focus was primarily on criminal defence, several students will be working on animal, constitutional and civil law issues. Each placement is for 20 hours per week for three weeks; the rate of pay is $20 per hour, in line with the university standard rate. Sankoff says he went that route as paying more would mean fewer placements. He thought the experience for as many as possible was more important.
While some law professors supported the project financially — albeit not as many as he thought might — Sankoff didn't receive any institutional donations from law schools — or from any deans. He says most seem to be protecting their own and funding more placements at their schools. At the University of Ottawa, for instance, the common law section and donors have put $250,000 towards creating more than 50 summer positions for students.
"They're trying to throw out as much money as they can, which is great. But I wanted to do this for the country. Students are hurting everywhere," he says.
In Miramichi, New Brunswick, Chelsey Buggie was among them. As she wrapped up her second year of law school in April, she was excited to start the internship she'd landed with a Montreal firm. When provincial borders started shutting down, it wasn't clear she'd be able to get across or if her placement would be there if she did.
"Everything was very up in the air for me," she says. "It's been a tough month for a lot of folks."
In the midst of it all, she joined in on one of Sankoff's seminars, learned about his intern project and applied. "I heard back the next day," Buggie says.
She's been placed with Daniel Brown, a criminal defense lawyer in Toronto, and will be doing research for a case that's headed to the Ontario Court of Appeal.
"That's a pretty big deal for me. I'm from a small town and I'm the first in the family to go to university. Helping out on a case like that wasn't something I thought was possible," she says. "I'm still really wowed."
Buggie says a lot of students who lost hope as internships evaporated will now get experience they wouldn't otherwise have gained and will work with lawyers they didn't think they would have the chance to.
"What Peter is doing is giving people a lot of hope. It's made such a huge difference for so many law students across the country this year."
Calgary lawyer Gavin Wolch initially contacted Sankoff to make a donation. Sankoff, in turn, suggested Wolch act as a mentor. He and his partners Cory Wilson and Derek Jugnauth at Wolch Wilson Jugnauth in Calgary have taken on four interns between them — the most of any individual office — who will be doing legal aid and pro-bono work.
Wolch says getting involved was a no brainer.
"This was a feel-good story amidst a bunch of not so feel-good stories," he says. "I completely agreed with what I saw from Peter that if you can do better, you have got to do better. We shouldn't be sacrificing from the bottom. It's so important in this profession to support each other. (We've) been fortunate to have good mentors, so if we can a little bit of that forward, we should."
Wolch has been struck by how many firms and mentors are contributing even if they're struggling with bringing in work.
"They're coming from all corners of the bar to do what they can."
Legal industry analyst Jordan Furlong says people jumping in and helping out shows precisely the kind of professional and community spirit you would hope people and law schools would show. Sankoff even carried on with his project after suffering a brain hemorrhage in April. He continued to work from his hospital bed.
"It's great, and I would encourage more of that," Furlong says of people stepping up. "But it can't all be triage and one-off acts of generosity to get us through this."
Given the challenging environment new grads and new lawyers are facing in the next few years, he says he's "very concerned" for the classes of 2020 and 2021.
"Most law firms I've heard about are cutting salaries and partner draws. Some are laying off staff and associates. Most firms are in a hunker down, cost-cutting, cash-prioritizing crisis mode. What are the odds in that kind of situation that they're going to hire their usual cohort of new lawyers, that they will hire the usual number of articling students or hire first-year lawyers who have finished their articles?"
Some firms will feel the pressure to hire their articling students back because the reputational consequences of cutting them loose could be highly adverse to future hiring efforts. Furlong worries that elsewhere in the profession, the market for inexperienced and new legal talent is not going to be strong.
Already, he says, some firms have informed law societies that they intended to let their articling students go, even though their terms weren't finished.
"That's why you've seen several jurisdictions shorten their articling term this year to eight months or ten months because of that reality. Law firms aren't willing to keep these people on."
And it's not just firms.
Leah Ramage was supposed to be employed until June with Ontario's ministry of finance, but COVID-19 saw her articling cut short in April.
"It has happened with a lot of articling students," says the University of Ottawa grad. "You understand the circumstances, but it's a little hard."
She has been browsing job postings, but is waiting until she is called to the bar in June to apply.
"It will be interesting to see once the ball starts rolling if firms are actually hiring" — or if those are just older pre-COVID postings.
Ramage has friends who are "completely stressed out" as they weren't able to write the March bar exams as planned once they were cancelled — and are now in limbo.
"They're not yet lawyers, but they're also not students."
At the University of Ottawa, Christiane Saad, managing director of the programme de pratique du droit uOttawa (French law practice program), says they are planning for an online version of the program for the cohort start at the end of August. But while they're working to ensure it maintains a personal approach, candidates from other provinces are trying to decide if it's worth making the move to the nation's capital.
And while the training lawyers are all on board for the fall, what becomes of student work placements come January could be a different matter.
"We are in the process of confirming the work placements. Some of the employers can't respond right now because they're waiting to see what will happen. But we'll still have a few months to see if things will stabilize," Saad says.
The program is in its seventh year and has developed a good network of lawyers, so she is optimistic the community will come together to offer placements. However, she admits, "we do expect more difficulty for next year."
For the foreseeable future, says Furlong, the virus is setting the timetable and all people can do is respond to that. As a result, we don't even know what the short- and medium-term look like. He's seen very few serious forecasts that suggest the current situation will wrap up in the next 12-18 months. Most indicate that 18-24 months seems a more likely timeframe. And it won't be a sudden exit when it does happen. It's not a matter of flipping a switch and everything goes back to normal.
What that suggests to him is that talk about medium to long term is really needs to be about what the world looks like three to five years from now. And in that kind of context, many things will have changed about the Canadian legal marketplace. That's on top of the changes that were afoot as a result of technology and alternative legal service providers that already meant the industry needed fewer entry-level students.
"It's not clear to me that articling is going to survive in its current form," Furlong says. "In a way, it can't. I don't know how you can run an articling system in an environment where articling students can't be around other lawyers. The whole point of an articling term is that you are spending time in close proximity to other lawyers, watching what they do and learning from their example. If they can't do that or they can only do it for a few months out of the year, then how does that work going forward?"
He says it's also not clear to him that law school tuition rates can be sustained at their current levels or that the way lawyers are trained, developed and licensed is going to stay the same.
The reality is neither the legal profession or society will be getting back to what we considered normal any time soon, Furlong says.
"We're going to have to learn to do things differently, and after three to five years of doing them differently, we will probably decide that the way we've learned to do them is in some respects superior to what we used to be doing and it will be less likely we go back to the old ways."
To get there, he'd like to see more coordination among all players in the legal community. Law schools, regulators, the practicing bar and the courts, and legislatures all need to be on the same page, mapping out what the new systems are going to look like.
"I'm not saying we roll out the blueprints for a brand new system; we're still coping. We're in triage right now," Furlong says. "But we need coordination and unification around this whole process. Hopefully, we'll get that."
As for Dober, while he's disappointed things fell through this summer, the silver lining is that the firm he was supposed to intern with offered him an articling position for next year. "I'm very grateful for that," he says.
What articling will look like then and how it will work remains to be seen.
"It's a worrying thought to think what the world is going to look like once we achieve a new normal and how that's going to affect jobs for students. I'm hoping that at least in New Brunswick, there will be enough of a market to support UNB graduates. We're a small class, so there's some benefit to that. But I'm thinking it's still going to be a struggle for some of us."