Law Matters
The practice
Workplace
Responding to a request for vaccination exemption
Balancing accommodation against the employer's other duties.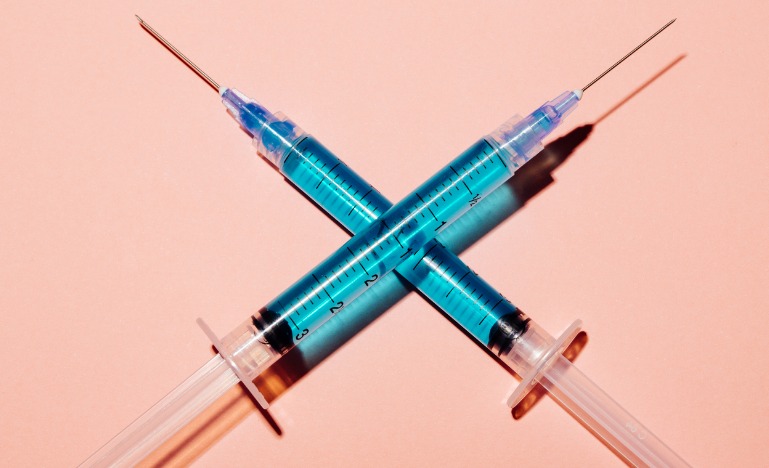 Mandatory vaccination policies can be a polarizing subject in the workplace. But it helps when employers should understand their obligations and rights to properly respond to a request for an exemption.
A typical request will be from an employee with a medical condition or arguing that their religious beliefs prevent them from being vaccinated. As such, the argument goes, they should be exempt or be provided some accommodation under human rights legislation.
Acceding to the request is not automatic. Employers have statutory duties to take all reasonable steps to provide a safe workplace, and most will carefully scrutinize such requests before granting an exemption. Here are some key considerations to bear in mind for employers:
Accommodate needs, not preferences. The foundation of human rights legislation is to protect individuals from discrimination in certain areas and on specified ground. That said, an employer is only required to accommodate an employee when their needs are linked to a protected ground. It can't just be about the employee's preferences. Unless they can't comply with a vaccination policy due to a legitimate ground protected by human rights legislation, there is no duty to accommodate.
Assessing needs. Most requests for exemption/accommodation connected to a mandatory vaccination policy are related to a claimed medical condition or a religious belief. While every case needs to be assessed individually, some guidance has emerged:
Provincial Colleges of Physicians and Surgeons have issued guidance to their members about when they should issue medical exemptions to COVID-19 vaccinations. Medical exemptions should be limited to specific situations where there is a documented severe allergic reaction to the vaccination; an inflammation of heart muscle or outer lining of the heart; or an individual has received certain specified therapy for COVID-19.
Regarding religious needs, an employee must provide sufficient objective proof that their belief is a tenet of their faith (whether or not widely adopted by others of the faith), and that it is a fundamental or important part of expressing that faith. Unfortunately, requests for religious based exemptions are not always legitimate. There are many websites and other "authorities" that provide guidance to individuals about what arguments to make to their employers and in some cases stock letters for employees to submit are available. While every exemption or accommodation request needs to be assessed on its own merit, employers are entitled to scrutinize requests and investigate their legitimacy.
Alleged needs can be assessed. Employers are entitled to take reasonable steps to assess whether an employee's alleged need for accommodation is genuine, or if it is just a preference. When an employee's request is determined to be for personal reasons unconnected to a legitimate medical condition or religious belief, an employer can deny the request. However, where an exemption or accommodation request appears to be rooted in a real need, there should be further inquiry.
Employees have a duty to cooperate with their employer. They must also respond promptly and reasonably, with sufficient detail, to their employer's follow-up inquiries. This may also include further responsive information from an employee's physician or religious leader. An employee may be required to attend an independent medical examination, or answer follow-up questions by their employer.
The duty to accommodate is not absolute. An employer satisfied that an employee has a legitimate medical or religious need for an exemption from a vaccination policy, should provide accommodation unless the employer will incur "undue hardship". This is difficult to identify as it is a contextual and varies based on the nature of the protected ground implicated, the nature of the workplace and the employer's organization, and the potential effect on health and safety. The duty to accommodate is high, but not absolute. Consider the following:
Undue hardship may exist if an employee is required, as a material part of their job, to travel by air (vaccination is now a requirement of boarding a flight in Canada), or to attend a third-party's premise, such as customer sites that have mandatory vaccination requirements. If the employee cannot conduct their work, then an employer may have no ability to accommodate.
Where an employee cannot be vaccinated for legitimate human rights reasons, accommodation might be satisfied by permitting an employee to successfully pass regular COVID-tests as a requirement of attending work (provided this does not cause the employer undue hardship). In some cases, if testing is not possible, the duty to accommodate might be satisfied if the employee can continue a temporary remote work arrangement, or by placing the employee on temporary unpaid leave of absence if the employee is incapable of remote work. Sometimes, no accommodation is possible, and there is no other option but to separate the employee.
It has become clear over the last 21 months that the medical and scientific community's understanding of COVID-19 is evolving, particularly as new COVID-19 variants emerge. As medical directions adjust to evolving challenges, the precautions employers must consider also evolve. The point of "undue hardship" for accommodation may shift and what an employer can accommodate today may not be justifiable in the future.
As challenges to vaccine mandates make their way through human rights tribunals, labour arbitrators, and the court system, legal guidance will emerge to assist employers with mandatory vaccination policies. These decisions should be monitored, and policies and procedures updated as needed, to provide organizations with the best possible defence to a challenge.