The practice
Small and solo
Help wanted
Outsourcing is a viable business strategy for small and solo firms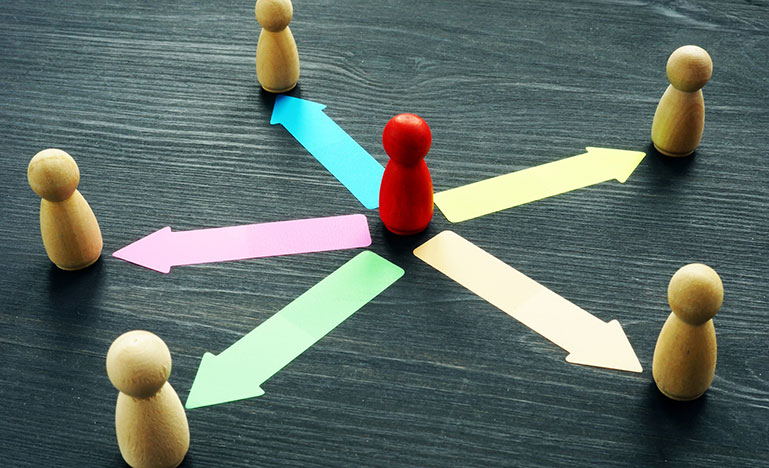 Outsourcing is hardly a novel strategy for law firms. But for small and solo practitioners, it has become vital to their survival. Never more than now during the current economic downturn, when revenues have taken a hit, but with legal services still in demand.
"Outsourcing is simply asking someone outside of my own law firm to help me achieve my goals, which are to provide personalized customer service and grow my practice," says Valentin Erikson, the head of Ottawa's Erikson Law Firm. "I started making really good money when I started using outsourcing."
The trick is deciding what to outsource and finding the right service providers.
"To achieve my goals, I delegate non-legal tasks like social media and marketing, IT services and accounting," says Erikson. "These services are essential for growing my firm but don't require a legal degree to perform."
Allan Oziel, founder of Oziel Law in Toronto, says "the principals of small firms should know their limitations and consider outsourcing non-legal matters fairly quickly. This will allow them to concentrate on running their business and providing legal services."
Outsourcing non-legal functions to third parties allows small firms to adjust their operations more easily, says Omar Ha-Redeye, executive director of the Durham Community Legal Clinic and Access to Justice Hub.
Files vary in size and timing. Some trials can be more resource-intensive. Or firms may encounter seasonal swings, in real estate matters for instance. "[Outsourcing] can also allow these firms to better adapt in light of unexpected circumstances, such as the ones that we have seen with the COVID-19 pandemic," says Ha-Redeye.
Don't even rule out outsourcing legal work
There are even times when outsourcing legal tasks makes sense, such as a trial that requires a lawyer's full attention.
This is where an experienced outsourcer like civil trial counsel Mick Hassell comes in. A two-week trial, for example, may involve four to six weeks of trial preparation. Having someone commit to helping out for that time can be a godsend.
"Most law firms retain me for trials because they could use someone with more trial experience and/or they are too busy litigating other files," Hassell says.
Legal research and document preparation are two other areas where an outfit like LexOutsource can provide value to law firms. Legal research is essential to successful outcomes but time-consuming, says founder and CEO Irshad Motala. "Which lawyer wants to spend hours attempting to uncover a 'needle in the haystack' precedent when they already have so much pressing work on their plate?" says Motala.
You can't outsource accountability
When delegating tasks to third parties, lawyers must remember that they are accountable for the quality of everything done on their behalf. "It is, therefore, extremely important to ensure outsourcers have the same vision and sense of professionalism as you do," says Erikson.
Oziel advises firms to have a standardized process of interviewing and assessing the capability of a potential service provider. They should also check references and put terms into writing. "Ironically, I've found that lawyers are often the last business operators to require their outsourced providers to sign contracts. This is a mistake. At a minimum, a signed contract clarifies the terms of the relationship and outlines expectations."
Parts of your business should remain off-limits to outsourcing, particularly "the core work that makes up the bread and butter of the law firm" says Hassell.
"Most litigation firms are set up for pleadings, discoveries and mediation," he says. "All of that should be done in-house, as profit margins tend to be higher for core work done in-house. Outsourcing makes more sense for non-core work, where another firm can do the work more efficiently."
Real estate law is one of Erikson Law Firm's core business areas and vital to its continued success. Erikson says he alone can review title searches and discuss them with clients and sign off on compliance. "I am also the only person who can provide advice to the client concerning any insurance, including title insurance," he says. "This work cannot be outsourced to anyone."
Finally, experts also advise to keep client contacts in-house to reinforce one's brand in the clients' minds. "Typically, I suggest retaining the direct relationship with the client as a priority," says Ha-Redeye. "This role emphasizes the project management function of the firm that is engaging in outsourcing to ensure all the various pieces properly work together."