The practice
Legal education
Using the law to help struggling artists
A pioneering initiative at the University of Manitoba provides a legal lifeline to artists facing unmet legal needs.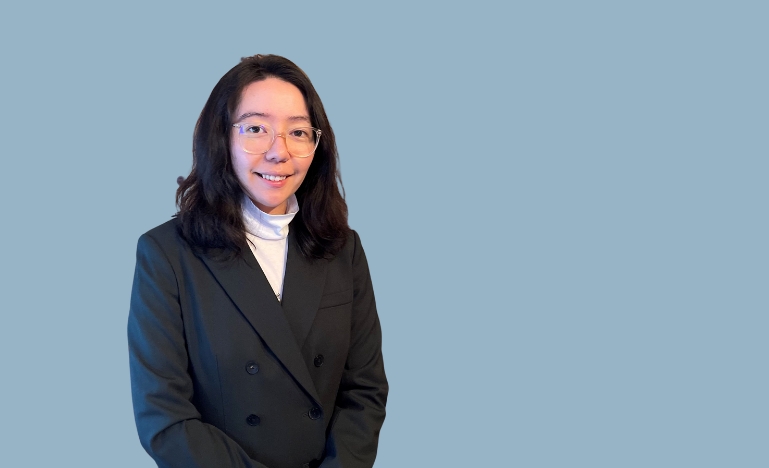 Most, if not all, Canadian artists will at some point need legal services they can't afford. Law students in Manitoba are pioneering a legal clinic for artists to get free legal advice and assistance. It's an initiative that can inspire small and solo practitioners looking to assist this historically underserved clientele better.
The Manitoba Legal Clinic for the Arts will help artists and arts organizations with various issues, including copyright and intellectual property, contract drafting and interpretation, employment, technology use and business structures.
According to an assessment by the National Network of Legal Clinics for the Arts, 94% of Canadian artists strongly feel they have unique legal needs, and 90% of artists and arts organizations perceive access to legal services for artists as inadequate.
"You might as well round that up to 100%," says Nick Slonosky, a supervising lawyer and a part of the management team for the Manitoba Legal Clinic for the Arts.
The arts clinic currently comprises 22 third-year students, three second-year research assistants, and supervising lawyers. This initiative originated from the university's L. Kerry Vickar Business Law Clinic.
Slonosky says that students discovered that while arts groups needed legal assistance, potential clients were often reluctant to access services from a clinic specializing in business law.
"We only had a handful of artists as clients," he says. "We started talking to artists and arts groups, and they agreed that artists often don't see themselves as businesses – so the last place they'd come for advice would be a business law clinic."
However, the arts community continues to grow in Manitoba. A 2023 report for the Manitoba Arts Council found 5,200 professional artists in the province, making up one in 140 workers. The report, based on the 2021 census and released in September 2023 by Hill Strategies Research, found that the median personal income for artists was only $10,100 – 42% lower than other Manitoba workers.
"We know there is a need out there and it's not being addressed. So, what's the best way to address this gap and solve this problem? We decided to create a legal clinic for the arts," says Slonosky.
The dedicated arts clinic will provide services for individual clients, such as musicians, painters, sculptors, ceramicists and dancers, whether they are employees of an organization or independent contractors. It will also cater to arts and cultural organizations or co-ops and their specific needs.
Randy Joynt, the executive director of the Manitoba Arts Council, says that the new legal clinic will benefit the arts community in Manitoba.
"One of the biggest barriers for arts and cultural organizations and artists themselves is knowing where to start if they have a legal issue," he says. "I think this will be a fantastic entry point to break down any trepidation and confusion as to how to contact a lawyer."
Kassandra Taverner, a second-year law student at the University of Manitoba and a ceramics artist, says she is excited about working at the arts clinic, which combines her passions for art and law.
She works as a research assistant and emphasizes that the statistics highlight a gap that the clinic hopes to address.
"It's very clear that artists have these legal needs, and it's very clear they don't have the budget to handle it," she says. "COVID especially has affected our arts and culture organizations as well as artists themselves. And even before COVID, many artists lived at or below the poverty line, and things have only gotten more challenging. To be able to provide this service is huge."
Taverner says the clinic also plans to create digital assets, including videos that artists and arts organizations can access on demand that provide general information.
Brendan McKeen, chair for Manitobans for the Arts, describes the arts legal clinic as a "wonderful initiative" for the many artists lacking background knowledge or education to interpret contracts they are asked to sign.
"This clinic is going to have a huge impact on our community in having knowledge and resources accessible to them to help secure them in their business and financial decisions when it comes to things like copyright and contracts," says Kara Joseph, the training programs manager for Creative Manitoba.
For her part, Emily Palmer, a research assistant with the clinic, emphasizes that artists have unique legal needs that often are not addressed by other free or low-cost legal resources.
"Artists need this legal advice tailored to their own specific situation," she says Palmer. "Lawyers are not cheap," she says. "Just to have that free service is so beneficial and helpful to the arts community."
One of the benefits of the clinic is that it helps train lawyers who will be aware of the needs of this historically underserved clientele. "Students are only in law school for three years, and then they are gone," said Slonosky. "So what we are trying to do is develop a base and understanding so they can take this knowledge with them in their careers."
The new arts clinic will be the first and only arts clinic in Manitoba and the only one of its kind at a university in Canada. Slonosky hopes the initiative will inspire other universities to consider tailoring their student clinics toward artists. He says, "We are going to document all of our steps and lessons learned to share with others."