People
Q&A
Equal representation?
Assistant Professor Michael Pal on why all votes in Canada aren't created equal.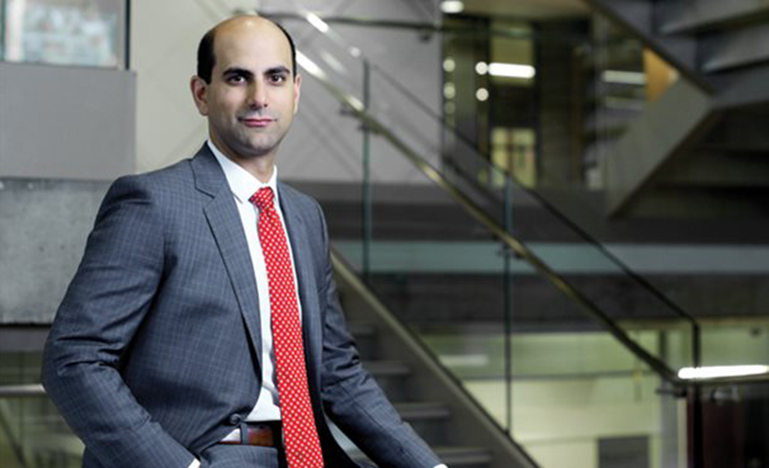 Ahead of next month's election, National caught up with Michael Pal, an expert in election law and advocate for greater voter equality or "representation by population." An assistant law professor at the University of Ottawa, Pal has appeared before the House of Commons and Senate committees that studied the Harper government's Fair Representation Act, which added 30 ridings to the 2015 federal electoral map. He was interviewed by BJ Siekierski.
How fair was the Fair Representation Act? Is voter equality still a problem in this country?
Alberta, B.C., and Ontario were very badly under-represented. All three. By adding seats to those provinces, the Act got B.C. and Alberta up to representation by population — and Ontario close enough. But the problem is within the province.
The Act didn't constrain the discretion electoral boundary commissions have within provinces under the Electoral Boundaries Readjustment Act, which allows ridings to deviate 25 per cent from the provincial quota (the average riding population after dividing the provincial population by its number of seats). The B.C. and Alberta commissions stuck really closely to representation by population. The Ontario commission took a very different approach that made rep by pop a secondary concern. The Ontario commission was really concerned with municipal boundaries, for example, instead of voter equality. Municipal boundaries aren't necessarily irrelevant — they're just supposed to be secondary factors and the commission forgot that.
So how big a deviation are we talking about in Ontario ridings?
Well, you've got some northern ridings — Thunder Bay-Rainy River, Thunder Bay-Superior North, Timmins-James Bay — they're all minus-20-something per cent (below the provincial average), meaning they're over-represented. Then you've got Windsor West at plus 12 and Whitby at plus 15 — they're under-represented.
You've previously argued for capping that allowable deviation at five per cent.
Yes. Just changing the allowable variance in the Electoral Boundaries Readjustment Act would solve a lot of the problem. You could also talk about changing what principles the boundary commissions have to apply. Maybe you could put in municipal boundaries. If that's important, you should put it in the legislation. But the legislation should be reworded in a way to make the commissions stick to representation by population a little bit more.
How does this work elsewhere? What sort of deviation do the U.S. and the U.K. allow?Canada is a total outlier. The U.K. — they've moved to five with exceptions. But in the U.S. it's zero for congressional districts. They have to be exactly the same. There are some funny court cases where there's a difference of something like 11 people, and the court says they can't do that. That takes it too far, because we know census statistics aren't that accurate.
Wouldn't proportional representation be another way to address voter equality? What about a ranked ballot?
The problem in studying all of these in detail is that every system has its advantages and drawbacks, and you're just trading one for another. If you put in PR, you get rid of this problem of winning 15 per cent of the votes and zero seats. But you do trade it for other problems — extreme, single-issue parties, for instance. With a ranked ballot, I think there are relatively few disadvantages. It gives voters more choice; it forces parties to try to campaign a little differently; there's less incentive for voter suppression tactics, like robocalls.
I get the feeling you don't think change is likely, though.
We had all these citizens' assemblies on electoral reform and a referendum in Ontario, two referenda in B.C., and I think P.E.I. had one, so there was a moment there. At least in public opinion, I think it's passed. Whether the parties would do it is another question. The NDP have pushed for proportional representation — the Liberals, for a ranked ballot. But by default, if you win an election with a majority, you're not going to be inclined to change the system.
La Cour suprême sur l'égalité de l'électeur
In a 1991 decision commonly referred to as the Saskatchewan Reference or "Carter", the court ruled that Section 3 of the Canadian Charter of Rights and Freedoms — which gives every Canadian the right to vote — does not guarantee voter equality per se, only the right to effective representation.
"The right to vote therefore comprises many factors, of which equity is but one."
The Fair Representation Act, which received royal assent on December 16, 2011, added 30 seats to the House of Commons: 15 in Ontario; 6 in Alberta; 6 in B.C.; and 3 in Quebec. The total seat count is shown on the map.