Legal Market
Legal Tech
Brief analysis
Legal start-up Alexsei sets out to transform legal research by getting lawyers to focus on what's relevant.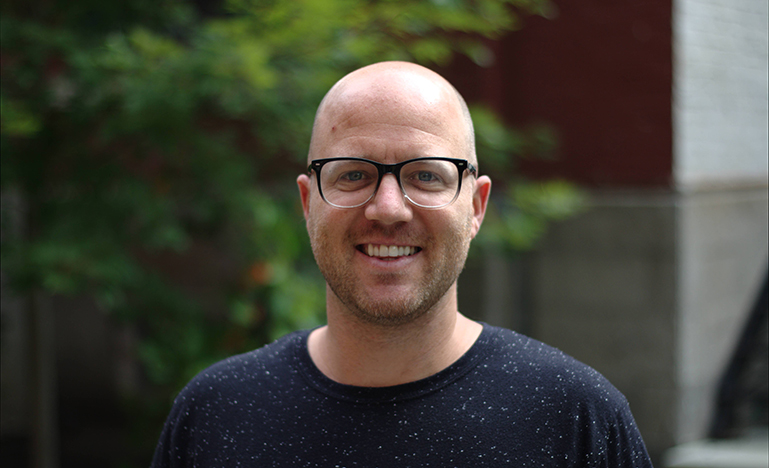 Mark Doble's goal is to transform legal research into something that lawyers use, rather than something lawyers do. He also wants them to stop reinventing the wheel.
Doble is the co-founder & CEO of Alexsei, whose platform proposes to answer legal research questions. It aims to update the time-honoured process of senior lawyers assigning students and juniors to research and prepare legal briefs. Instead of lawyers pouring through source documents and old memos, Alexsei uses artificial intelligence to compile the most relevant material related to a question into a formal legal brief.
"The same legal research work is being repeated all over the country, leading to significant inflation in the cost required to do this work, and increasing the risk of errors," says Doble. "Our focus is on building an incredible product to answer complicated and routine legal questions."
Doble completed a law degree from Queen's University in 2016, and articled at a small firm in Thunder Bay, where his wife's family resides. While articling, he did his share of legal research, and recognized that he was covering well-worn ground.
"I also have a software background, so I built stuff on the side. When I was articling, I was looking at the methods of legal research from a software perspective," he says. "I was drafting memos and I felt for sure that someone else had done this before."
Doble ultimately chose not to go into practice. Instead, he partnered with Samarth Bhasin and Jean-Benoit Richard to co-found Alexsei in the summer of 2017. Bhasin, the Chief Technology Officer, is an aerospace engineer who had previously worked at Bombardier. Richard, the Chief Operating Officer, is currently working on a Ph.D. in artificial intelligence, and has decades of business experience.
For users, Alexsei starts with a question – users simply type their legal inquiry into the platform. The software conducts passage retrieval from blog posts, government documents, and a database of case law. It is also working on advanced text summarization technology to complete a memorandum and provide a precise answer to the questions.
A staff lawyer at Alexsei completes every memo to ensure that it meets quality standards, and it is up to that lawyer to give a final stamp of approval before the brief is sent to the client. When lawyers draft new content for memos, the information is fed back into the Alexsei database. In contrast, says Doble, legal research memos completed by a firm lawyer are traditionally a one-time cost whose value is lost once the brief is completed.
While a traditional, lawyer-drafted research memo could take an individual up to a week to complete, Alexsei seeks to have its 3-to-10-page briefs completed within an average of 20 hours of the question being submitted.
Since legal research is practically considered basic training for lawyers, Doble has had to address the question about the impact automation has on junior lawyers learning on the job. These concerns are largely misplaced, he says, given that traditional research is an ineffective use of lawyers' skills.
"For a legal researcher to be reading content that is irrelevant to the matter that they are trying to understand, there's no value to it," he says. "The only value is learning what is irrelevant. It is seen as the best way to teach young lawyers the law, but it's not."
Doble compares it to teaching students long division or calculus by hand so that they understand the theory. Later, they use calculators to put their learnings into practice.
"It's unfortunate that it is seen as essential to training lawyers," he says. "It is hindering their ability to become better lawyers. By giving lawyers relevant content, they can concentrate on using the legal research to make arguments, and become higher quality, superior advocates for their clients."
Doble says the closest example to what Alexsei offers was developed by Legal Aid Ontario in the 1980s. It was a centralized repository of research on questions common to legal aid lawyers. "It was a good innovative idea, but it didn't have the technology like AI to really build sophistication on top of the aggregated data."
He notes that AI has transformed numerous industries, but the legal profession has lagged. Because lawyers tend to be late tech adopters, technology firms mostly avoid the legal industry and venture capital firms consider it a poor investment.
"Lawyers need to be more open to trying new products that come out, but I'm not just putting the blame on lawyers," says Doble. "Tech companies have been oblivious to the problems of lawyers that technology can solve. The only way to break through is for lawyers to try out technology and give us feedback that allows for iterative improvement."
Doble says that it has focused its marketing on small-and-medium-sized firms that don't have a roster of students and junior associates to do legal research. He expects Alexsei, which is currently serving Ontario, Alberta and British Columbia, to be across the country by early 2020. He says the company wants to focus on serving some jurisdictions very well before expanding too broadly. The company also has long-term plans to go into the U.S. market.
For now, says Doble, management has not focused on raising money in the VC market, because expressions of concern keep circling back to the notion that lawyers are not keen adopters of technological improvements. "Part of our mission to prove them wrong," he says.