Legal Market
Law Firms
Hiring a non-lawyer manager for your firm?
Done right, bringing multi-disciplinary skills to a law firm can pay big dividends.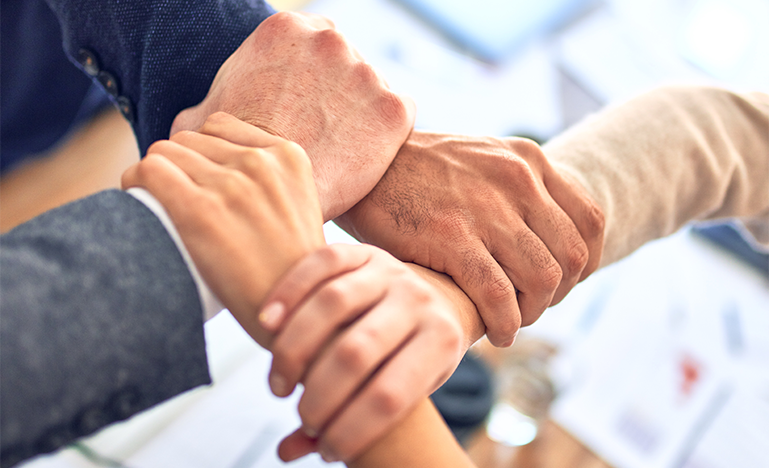 Investing in a non-lawyer manager can improve efficiency and pay dividends for law firms, but experts warn to take precautions to avoid disrupting workplace culture.
"The skills and abilities that make someone a good lawyer do not necessarily make someone a good manager," says Tim Murphy, executive partner with McMillan LLP based in Toronto.
Murphy, a lawyer himself, explains that his law firm has several managers who come from non-legal backgrounds. "By reaching out beyond lawyers, you can bring on expertise in financial management, people management, human resources, people who have generated and managed change," he says. "They bring a different viewpoint, a different expertise, different experience, different training, different skills than lawyers."
Angela Tancock is a chartered accountant with a background in investment banking who has recently been appointed Chief Operating Officer with Norton Rose Fulbright Canada LLP. In her view, management professionals who are not lawyers can bring a multi-disciplinary view to the business. "We try to make sure that we are letting lawyers be lawyers," she says. "Then they can practice law instead of focusing on the stuff that is behind the scenes."
Steve Bragg, a chartered accountant who is Chief Operating Officer for Newfoundland with Cox & Palmer, says his ability to focus on administrative work allows lawyers at his law firm to devote their time to serving clients. "This is a better use of a lawyer's hours and allows them to be doing what they should be doing, which is building their client base and growing the revenue," he adds.
Bragg, who worked for more than 20 years in public accounting and is also a chartered business valuator, is of the view that having the experience of auditing and valuing businesses allows him to bring knowledge of best practices to his law firm. "Law firms are not really that different from any other business," he says. "Everyone in their own different businesses may think that they're different. But at the end of the day, if you want to increase the profitability of the business, it's either increasing revenues or decreasing costs or a combination thereof. The model may be different if you are selling widgets or you are selling people's time but at the end of the day, the principles to increasing your profitability are the same."
Another advantage Tancock brings to her law firm is her experience seeing the other side as a law firm client. "I can relate to the client perspective," she says. "I know some of the things I liked and some of the things I didn't like and so I can provide feedback on what I was looking for."
If a law firm is considering adding non-lawyers to their management team, Murphy says to keep in mind that there are two components to managing a law firm -- the day-to-day administration and the strategic leadership.
He recommends that law firms let non-lawyers handle the day-to-day running of the business – "Do the bills get out on time? Do the dockets get issued on time? Are the staff resources appropriately allocated?"
This, he says, frees the lawyers in management positions to consider the strategic goals of the law firm – "Are we in the right market segments? What are our clients looking for? Where is the market going?"
In his opinion, law firms thinking of hiring management professionals need to think about three issues: credibility, authority and autonomy. "If you are bringing a non-lawyer into your law firm, one thing that you need to think about is that lawyers tend not to take orders from people they don't view as credible," he warns. "You need to be focused on establishing the credibility of that person out of the gates so the lawyers will understand what the person is doing and that person is good at it. That can be by virtue of their experience."
Tancock similarly advises that non-lawyers coming into a law firm look first to foster relationships and to develop trust from the lawyers and other employees. "It's something you need to put a lot of time into — getting to know the partners, getting to know the firm, getting to know the practices, getting to know the management team," she says. "If you're working with partners, you are working with a whole bunch of entrepreneurs and they want autonomy about how they go about the practice of law and how they are managing their book of business."
Ideally, says Tancock, non-lawyers can bring their knowledge and expertise in a way that is least disruptive to the law practice. "You don't want to come in and demand control. You should come in with a service mentality. 'How can I help you? How can I make your life easier?'"
Murphy adds that some lawyers may challenge the authority of a manager who comes from a non-legal background. "The person who comes in as a non-lawyer needs to be given the authority to make decisions in the scope of the role that they are being asked to do because as soon as you undermine them, then they will have lost credibility," he says.
And keep in mind lawyers love their autonomy. "So you have to think about what you are asking the non-lawyer to do and how the lawyers are going to react when you reduce that autonomy," he says. "You have to be clear as a law firm leadership and clearly communicate what those things are and why they are happening so both the lawyers and the non-lawyers know what to expect in terms of the reduction in autonomy and why it makes sense for those lawyers to give up that autonomy."
In the end, Bragg says, law firms adding non-lawyers to their payroll should trust the process. "It can be difficult to make the change and obviously there is a cost to it because you are bringing in people who are not billing entities," he explains. "But when you start bringing in professionals in your own organization who are not billing entities you need to look at it as an investment and not a cost."