Legal Market
Law Firms
Law firm leaders optimistic as business ramps up
Second wave lingers as possible barrier to progress.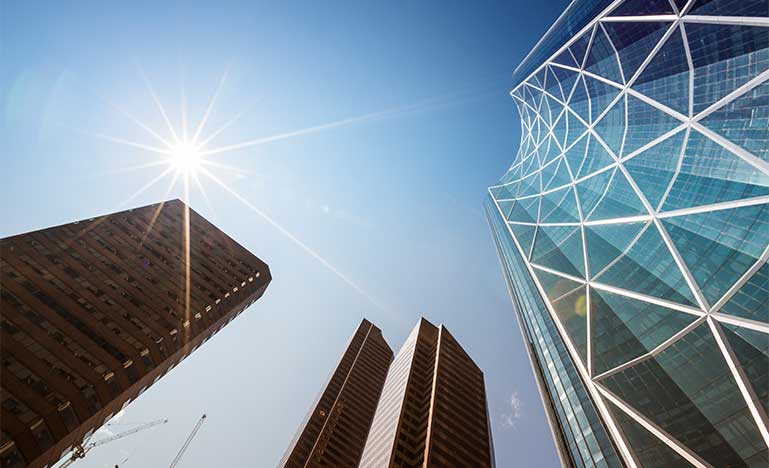 After riding the waves of uncertainty during the first few months of the pandemic, Canadian mid- and large-sized law firms are focusing now on 2021 as work in most sectors ramps up. Many see increased activity in mergers and acquisitions, insolvency, and infrastructure projects even as the state of the economy's health remains in question.
The work that kept many firms busy in the early days of the shutdown — employment law, real estate and disputes — will continue to ramp up as the impact of COVID-19 continues to evolve. Others are eyeing positive signs of life in litigation, corporate law, and practice areas related to addressing climate change and Alberta's move to economic diversification.
"I think we will see more of what's been sustaining us through the pandemic," says Christopher Hirst, managing partner at Alexander Holburn Beaudin + Lang LLP, citing the firm's wills and estates and employment practices, but also a recent spike in its class action work.
"As we move closer to a no-fault motor vehicle regime here, a lot of plaintiffs firms are switching their focus to class-action work and seeing an uptick generally," says Hirst. "We also see a surprising increase in work around cybersecurity. The increase in scamming and other phishing attacks across the economy have led to an increase in that area."
M&A and securities work is also on the rise, says Hirst, as clients re-engage with the economy.
Maria Scarfo, the managing partner of Blaney McMurtry LLP, acknowledges that the firm has felt the impact of the pandemic. Still, "it's not as much of a gap as I was bracing for," says Scarfo. "The employment and labour group is expected to remain busy, as well as insolvency and restructuring, the insurance coverage group and anyone involved in refinancing. Barring any other surprises, things should remain steady..."
That said, it's the unknown that lingers in the back of Scarfo's mind.
"The thing that frightens me is if there is a second wave that leads to a much more substantial interruption in commerce," says Scarfo. "Right now, we can't tell if there is going to be a business slow down, a significant recession or something that even looks like a depression. No one can tell. It could also be a quick V-shaped recovery."
At WeirFoulds LLP, managing partner Wayne Egan says while work remains steady at the firm, he is concerned about everyone continuing to work in isolation with about 15 per cent of lawyers in the office right now.
"The good news for us is we've remained busy. We will continue to focus on litigation, municipal, trusts and estates, construction law, commercial real estate and leasing, private equity and securities on the corporate side and our general regulatory practice," he says.
But maintaining firm culture with a lack of in-person interactions is something many firms are concerned about.
"The challenge generally is how do you keep people engaged when you don't have that face-to-face contact?" says Egan. "You have to be sure to pick up the phone and not rely on texts and emails."
Approach to client management
Clients are also dealing with unknows, and it is changing how firms are addressing client management and fee structures.
"I think the Canadian economy is going to take a sustained battering over the next year or two, and we expect to see increased demand from clients on value and client service, so we will see pressure in that regard," says Hirst.
Jeffrey Cohen, the managing partner at Torkin Manes LLP, says the Toronto-based firm decided early on not to push on fee collection. Instead, the firm encouraged clients to keep communication lines open even if it meant having more conversations to stay informed on what was transpiring with their client's business.
"It's not about just maximizing our revenue or maximizing our profit all the time, it really is about the strong relationships we have with the clients," says Cohen.
What's more, the realities of today's business climate are forcing a review on delivering and managing work differently, says Anik Trudel, chief executive officer of Lavery de Billy, LLP in Montreal.
"We're living in a period where there are more questions than answers right now," says Trudel. "We really need to rethink several dimensions of our business model [...] One of the things becoming more obvious to me is we can't work in isolation, and we need to reach out to our clients and understand what their needs are in this crisis moving forward."
A recession-proof practice
If there has been one bullet-proof practice area throughout COVID-19, it's labour and employment law.
"It's still steady in terms of the volume of work coming in; it's just the nature of it is a little different as more employers start to ramp up," says Carolyn Kay, a senior partner at Hicks Morley Hamilton Stewart Storie LLP and a member of the firm's executive committee. "The hearing work that was put on pause for the first quarter of the pandemic is getting scheduled now. We anticipate the fall will be quite active in terms of all the virtual hearings."
Wendy Hulton, a partner at Dickinson Wright PLLC in Toronto, has a split practice — half employment, half regulatory with an emphasis on health law, which means she was dealing with the immediate issues related to COVID-19, including helping Canadian companies deal with their U.S.-based facilities.
"We're very optimistic for 2021 because there is an uptick in all areas," says Hulton. "It slowed down for a moment in M&A, but they are all coming back on stream, and new ones are coming in all the traditional areas. In real estate and tech, people are pretending like it's business as usual and going forward."
Large national firms such as Blake, Cassels and Graydon LLP also saw their employment law and disputes groups busy in March, and are now seeing increased activity in its other areas.
"We started at the outset with a pretty good inventory of transactions and dispute matters. It was shaping up to be a very good Q1 with a lot of activity," says Blakes managing partner Bryson Stokes. "Luckily, most of that continued. Obviously, with what happened with the courts, some of that shifted gears a little, but it came back relatively quickly on the dispute side. A number of deals were delayed, but frankly, our experience was that most proceeded on slightly different timelines. Then we had a new layer of COVID-related issues materialize."
Stokes says private equity firms have been looking at opportunities to invest, and the restructuring and insolvency practice groups at Blakes continue to see more issues arising. Pandemic-related work in the life sciences sector and precious metals are also keeping the firm's lawyers busy.
"Tech and biotech have done well, and those companies are out raising money through IPO, so we see that area picking up both on the industry expertise side in tech and biotech but also in the securities in capital markets side," he says.
The benefits of diversification
Diversified firms such as Torkin Manes say litigation and corporate law that had been hard hit are now seeing greater signs of activity to historical levels but "struggling a little" with a lack of access to the court system.
Cohen says he was prepared for a steeper decline in revenue that has not materialized.
"We also anticipated that we would see a relative return to normalcy coming into September. What happened is that the drop off was not nearly as steep, but the period of time that you can anticipate some fall off of revenue has been extended out over a longer period. So it's not as dramatic and overall not nearly as bad as we thought, and we're quite pleased with where we are as a firm."
Mining and energy sectors
Energy and natural resources have been a core focus for firms such as Lavery, especially since gold and other metals have risen.
"Our lawyers have been busy with both prospecting companies that have been able to find financing, but also companies in the development and production phase have been seeking projects and making acquisitions. It's our feeling the trend will continue as long as the raw material price continues to rise," says Trudel.
"The renewable energy sector has also been active and should become more so as we are changing behaviours," says Trudel. "Eventually, the economy will also be relying on construction and infrastructure projects."
Pat Maguire, the vice-chair of Bennett Jones and managing partner of the firm's Calgary office, says mining has also been busy for the firm as gold remains hot. The firm has seen growth in its M&A business on the oil and gas side with consolidation taking place in that sector.
Civil infrastructure, renewable power, hydrogen and technologies driven by climate change and emission reductions are also areas where the firm expects to see more investment activity.
"The Alberta economy is blessed with an abundance of technically talented people, creative capital and risk-takers, and we're well-positioned to be part of that evolution...," says Maguire.
COVID's impact on family law
Jonathan Meadows, the managing partner at Harper Grey LLP in Vancouver, says the firm's family law group has been busy.
"With people being at home and not working, it has led to a big upsurge in that type of work, and some of our associates are doing more work in that area than before," says Meadows.
"We also see a bounce-back for insurance and health law work," says Meadows. "Because we are a defence firm, it's quite dependent on what the plaintiff firms are doing. I think we're seeing the plaintiff firms moving ahead with filing claims, but there was quite a significant drop in those cases for the first."