Law
Rule of law
Coping with foreseeable events
Why we need to rethink 'force majeure' clauses in a an age of increasing climate disruption.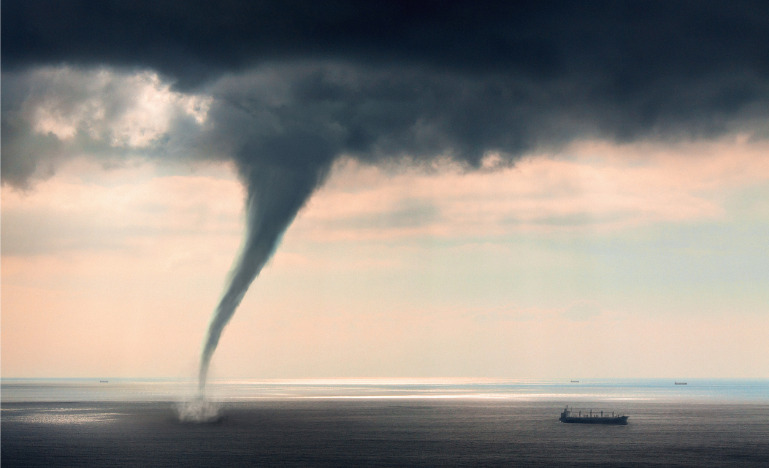 Around the world, climate emergency declarations are on the rise as a result of natural disasters hitting communities with increasing frequency. Extreme weather events are also having an impact on supply chains, as they can disrupt critical logistics infrastructure, or the availability of raw material and energy supply. This is forcing lawyers to re-evaluate how 'force majeure' clauses in contracts will be interpreted in the years ahead.
A force majeure clause will relieve parties from performing their contractual obligations when events beyond their control arise. These events — attributable to an "Act of God" — will typically cover earthquakes, tornadoes, cyclones, typhoons, or volcanic eruptions, and in some cases strikes, wars, or civil insurrection. They will also generally include "any other matter that's not reasonably foreseeable by the parties."
From a legal perspective, it's the concept of foreseeability that could become problematic.
"When it comes to natural disasters, given what's happened recently and given the science with respect to climate change, is it reasonable to say that things like this are no longer reasonably foreseeable?" says Alex MacWilliam, partner with Dentons Canada LLP in Calgary.
"It's intended to cover things that parties couldn't have reasonably contemplated or foreseen at the time they entered into their deal," says MacWilliam, who is his firm's global climate change strategies practice group. "That's why 'force majeure' was created – to give the party that's going to invoke 'an out' that allows it not to have to perform its obligations under the contract."
As more climate data accumulates around risks like flooding and wildfires, the nature of what is foreseeable is likely to change the difficulty of invoking a force majeure clause. It will be incumbent upon lawyers to ensure that they're not treating the clause as boilerplate.
"It's one of those clauses that doesn't get a lot of attention, and when it does, it's typically after the fact," says MacWilliam. He cautions that in instances where there is a supply chain involved, lawyers need to ensure that there is protection relative to the client's position in the chain.
"Where you've got these gaps, that's typically where the parties will try to insure in order to protect themselves where they do have that exposure," says MacWilliam.
"We don't have a lot of force majeure clauses in insurance policies," says Sudevi Mukherjee-Gothi, partner with Pallett Valo LLP in Mississauga, and head of the firm's insurance defence group. "What we have are 'perils and exclusions.' When you talk about natural disasters, there are certain exclusions that are listed."
Whether or not an insurer will allow someone to purchase additional insurance for things like business interruption is not always clear.
"A lot of times, that's a pretty extensive risk, and does the insurer want to take that on?" asks Mukherjee-Gothi. "There are repercussions for that."
Mukherjee-Gothi says that some companies will decide that there are instances that are a peril or an exclusion for which they won't provide coverage. In Quebec, the provincial government has been known to force companies to provide insurance in some areas.
"If you force them to give insurance where they know that there will be a flood in the next 20 years or even ten years, you're essentially telling the insurer that they have to flip their business model on their head," says Benjamin Gross, partner at Borden Ladner Gervais in Montreal. "That creates situations where products become very expensive."
Gross, a banking and financial services lawyer, notes that Quebec's Civil Code has a prescribed definition of 'force majeure,' which ensures that the event must be unforeseeable and is "irresistible." That means that measures could not be taken to stop it, and it must be external to the entity that is trying to claim force majeure.
Jahmiah Ferdinand-Hodkin, a litigation partner with Gowling WLG in Ottawa, says that force majeure clauses are still relevant as a risk mitigation measure. But lawyers must be careful and specific in drafting them to ensure that clients reduce their likelihood of litigation when circumstances later arise.
"Companies recognize that their risk mitigation strategies need to adapt to the changing conditions," says Ferdinand-Hodkin. "It's not only looking at what force majeure clause will you put in, but what other clauses will you include in a contract in order to ensure that the companies' interests are protected in the event of unforeseen circumstances."
Jamie Macdonald, an insurance and commercial litigation partner with Norton Rose Fulbright Canada LLP in Ottawa, says that force majeure clauses need to be written with more thought now.
"Maybe even if a natural disaster is unlikely, it's still within the realm of possibility," he says. "Should you be working in [specific clauses] about having to take remediation efforts, having to take specific steps to prevent against significant climate events, and not just leaving it to the fates?"
MacWilliam notes that the Supreme Court of Canada hasn't dealt with a force majeure case in decades. Part of the reason is that most clauses, when invoked, will go to arbitration, and so don't contribute to updating the case law.