Law
Judiciary
From taboo to transparency
Third-party funding of litigation is now a growth industry. It has to stay out of the shadows.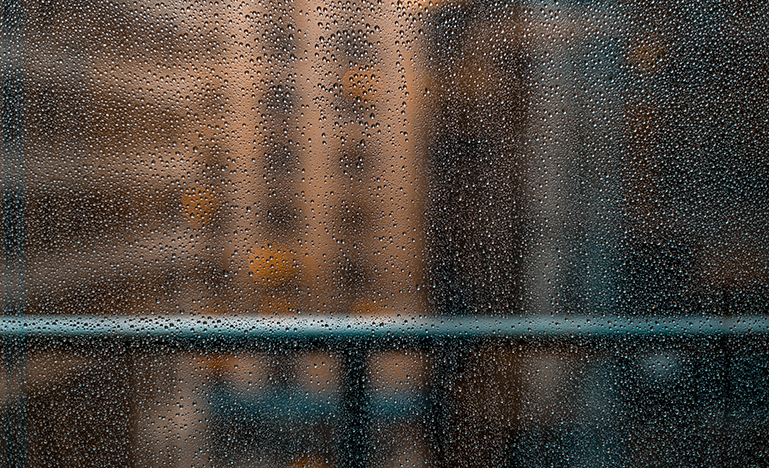 One of the most significant developments over the last decade in the legal world has been the rapid spread of global litigation finance.
It's easy to understand its appeal, particularly in strict financial terms. Law firms can share some of their risk with investors, who in turn spread it across a portfolio of cases. As an asset class it isn't tied to the volatility of financial markets. And for plaintiffs, the practice is a means to overcome financial barriers to access to justice to go after deep-pocketed and well-insured defendants.
But there are also reasons to watch out for some of the disruptive effects it can have on our justice system. Critics describe litigation funding as the "Wild West of finance," largely unregulated, or only mildly so by judge-made law and a patchwork of statutes, oftentimes at the subnational level.
Indeed, it wasn't so long ago that common law jurisdictions considered litigation funding to be champertous by allowing outsiders to share in the proceeds of recovered damages. It first really took off over a decade ago in Australia after a High Court gave the practice its judicial blessing in a landmark decision in 2005.
It quickly spread to other parts of the world – in the UK, France and Germany. Capitalizing on their reputations as sophisticated arbitration centres, Hong Kong and Singapore are now moving swiftly to legalize the practice to allow it for arbitration and mediation. Last year's merger between Burford Capital Ltd., the world's largest publicly traded litigation funding firm, and Chicago-based GKC Holdings, was proof that the U.S. market in litigation funding is maturing. In Canada, too, the courts have come to recognize the legitimacy of the practice. Litigation funding is now considered a promising area for growth in this country.
By some estimates the industry is now worth more than $1-billion (US) globally, quickly moving beyond the realm of small personal injury actions to becoming a mainstay of international dispute resolution. In 2016, dozens of international investors agreed to fund shareholders suing British retailer Tesco for alleged accounting irregularities. Bentham Europe also grabbed headlines by throwing its purse behind a shareholder action against Volkswagen in connection with the carmaker's much publicized emissions scandal.
The motives of deep-pocketed funders leave some people uneasy. A recent case in point is the personal crusade of billionaire philanthropist Peter Thiel, who (at first secretly) funded Hulk Hogan's much-publicized invasion-of-privacy suit against Gawker Media over a leaked sex tape. The former pro wrestler won a $140-million judgment against the media company, which was forced to file for bankruptcy because it didn't have enough insurance coverage. Part of the reason for that was the unusual decision by his legal team to drop a claim that would have forced Gawker's insurer to assume defence costs and cover damages. Whether Thiel had any say in the strategy is unclear.
As for the Tesco and Volkswagen cases, they are reminders that litigation funding is mostly about speculation. Funders must cover any upfront costs without knowing the outcome and, in a loser-pays system, the winner's legal expenses. That means funding will happen only where local laws allow for it, the case has merit, awards are sufficiently large and, most importantly, recoverable. Rather than run after meritless lawsuits, investors are more likely to look at cases with the highest yield – those where the defendant is likely to settle without having to spend ridiculous legal fees to litigate.
That, too, has critics justifiably worried that funders will subvert justice by unduly influencing decisions about legal strategies to pursue and when to settle a case. These are decisions that, ultimately, should rest in the plaintiff's hands. In many jurisdictions, including Ontario, the courts have shown an inclination to reject the validity of third-party funding agreements where this condition is not met. But these rules are hardly written in stone. It is also unclear where the courts stand on third party funding arrangements that would allow a funder to remove themselves from a file, leaving a litigant in limbo.
On that point Michael Duffy, an Australian securities law expert, recently published a paper calling for stricter regulations. In it he applies game theory analysis to the relationships between litigant, funder and lawyer, and concludes that it is by no mean certain that funding arrangements ensure the best outcome for all parties. Worse yet, the likelihood of collusion between two parties to the detriment of the third, often the litigant, is high enough to warrant concern.
That could be fully addressed if lawmakers were to impose clear and uniform disclosure rules on all contractual and financial arrangements between the three parties. As the litigation-funding market grows larger, funders would then know what is appropriate behaviour.
It would also pull secret funders out of the shadows and draw the attention of courts to the relative wealth of litigants before them, their motivations, and any potential abuses that could arise in the funding context.