Law
In-depth
The benefits of entrenching a right to a healthy environment
When countries do it, transformative changes tend to follow. Canada should take note.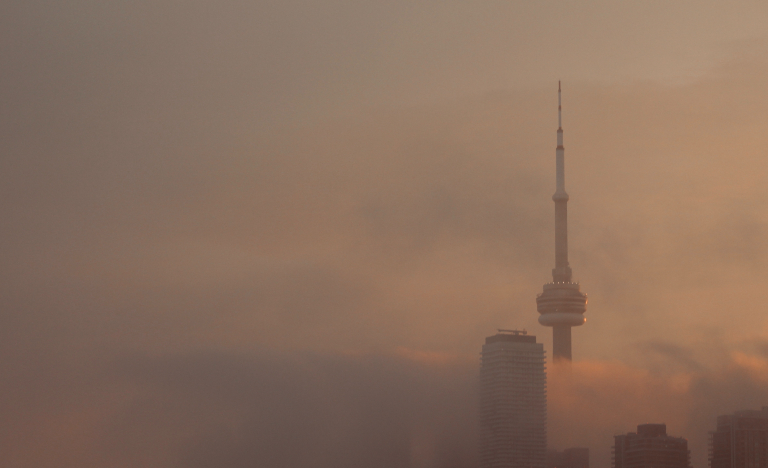 Most Canadians believe they have the right to a healthy environment.
They don't.
Although 156 of 193 United Nations member states have recognized the right, Canada is one of the few industrialized countries in the world that hasn't, keeping company with the likes of North Korea.
Among the UN member states, more than 100 have entrenched the right in their constitutions. In about a dozen, the courts have recognized it as implicit in the constitution and an essential part of the right to life. In Greece, Argentina and Costa Rica, the courts deemed it part of the right to life, which led to constitutional amendments to include it. Even Russia has recognized this right in its constitution and in legislation, but you won't find it on the books here.
In February, the federal government introduced Bill S-5, which updates the Canadian Environmental Protection Act (CEPA), something that hasn't happened in 20 years. It includes recognition of the right to a healthy environment, but there are two years of consultations ahead to sort out how it will work.
Given Canada's weak environmental laws and rate of environmental degradation, Devon Page, executive director of Ecojustice, Canada's largest environmental law charity, would have preferred to see the right entrenched in the constitution or stand-alone legislation.
"The constitution is ideal because then it would have applied to provincial action as well. It would be the highest form of recognition for a substantive right," he says.
"But even substantive recognition in a federal bill would be more comprehensive than what's in CEPA and could serve as a precedent that could be applied provincially."
While CEPA refers to recognizing Canadians' right to a healthy environment, it also includes language that potentially foreshadows balancing the right with economic factors, which could undermine it.
"It's classically Canadian," says Page. "Weighing the environment versus the economy… it means rights are compromised. The concern is that they create a policy-based framework that has no legal effect. They want to be perceived to treat the issue seriously without committing to anything."
In contrast, clear, defined recognition of the right to a healthy environment in the constitution would give somebody recourse to protect themselves if the right was infringed.
"You'd see the environmental equivalent of the right to freedom of speech," he says.
Dr. David Boyd, an environmental lawyer in British Columbia and the UN Special Rapporteur on human rights and the environment, sees inclusion in CEPA as a step in the right direction. "But if it's a human right and Canada's serious about protecting human rights, then it should be in the Charter of Rights – where a lot of people already think it is."
He believes within 10 years, possibly 20, it will be. In countries that have entrenched the right into their highest and strongest law, "transformative" change has followed.
Boyd points to Costa Rica, which rolled the right into its constitution in 1994. It had been losing forests for decades, and forest cover was down to less than 25% of the country. Today, it's grown to over 50% of the country, with 30% of the country protected in national parks. The country's embrace of renewable energy sees 99% of its electricity come from solar, wind, hydroelectric and geothermal.
Costa Rica has also passed laws banning environmentally destructive activities like open-pit mining and offshore oil and gas extraction. Revenue from the country's longstanding carbon tax pays Indigenous people and farmers to restore and reforest their land.
"There are so many ways that Costa Rica is leading the world and showing what can be done," Boyd says.
France is another leader. The right was entrenched in its constitution in 2004 by conservative President Jacques Chirac at the urging of his environmentalist daughter.
Boyd says "amazing things" followed.
France became the first country to ban fracking and bee-killing neonicotinoid pesticides. They were also the first country in the global North to ban the export to the South of any pesticide not permitted in France or the European Union.
France and Costa Rica are also co-leaders of the High Ambition Coalition for Nature and People, which is trying to get the strongest possible post-2020 global biodiversity framework, as well as core members of the Beyond Oil and Gas Alliance of states that have said they will not permit additional extraction of fossil fuels reserves.
"They walk the talk. They're doing things domestically that are outstanding," Boyd says.
And they're not alone. In Argentina, in the wake of a Supreme Court decision upholding the right to a healthy environment, the government has spent billions cleaning up the Riachuelo River, building new drinking water and wastewater infrastructure, and a new waste management system.
"It's totally transformed this community that was once one of the most polluted places in South America," Boyd says. "That's happening all over the world. These places where there are high levels of pollution, courts are agreeing with citizens that that cannot be tolerated by governments."
A similar court decision recently came down in South Africa, regarding coal mines and coal power plants located in one of the most polluted areas on the African continent.
"The air has been terrible there for decades. Finally, some citizens got together, brought a lawsuit based on their right to a healthy environment and the court agreed with them that this was totally unacceptable," Boyd says. "It told the government it had to bring in new regulations to improve air quality within six months."
Ongoing judicial oversight and accountability requiring governments to report back to the court on their progress have proven effective, Boyd says. In the Philippines, the Supreme Court upheld the right and invoked "continuing mandamus" as part of its supervision of plans to restore Manila Bay, and created a panel of judges and scientists to monitor government efforts.
"I've worked for 30 years as an environmental lawyer, and there's no other single step that can be taken that creates such a cascade of positive changes," Boyd says of entrenching the right to a healthy environment.
Last October, the UN Human Rights Council adopted a resolution on the right to a clean, healthy, and sustainable environment, which marked the first formal recognition at the global level. A similar resolution is set to go before the UN General Assembly soon and Boyd says he is "cautiously optimistic it will pass with an overwhelming majority."
Page says that will change the ballgame.
"Then it's more explicit that Canada is on a very short list of nations that has not recognized the right to a healthy environment."
Boyd says the irony is that Canada could have been a leader. Back in the late 1960s, when Prime Minister Pierre Trudeau decided Canada needed its own constitution and launched consultations with Canadians about what should be in it, transcripts from the hearings show that many said the right to a healthy environment should be in there. In 1981, former NDP MP Svend Robinson made a last-ditch effort to include it in the Charter, but was dismissed by then Justice Minister Jean Chretien.
"Canada would have been one of the first countries in the world to recognize the right to a healthy environment. Now we have a Charter that is very difficult to amend," Boyd says.
But he's confident that will change in time and will eventually happen far more easily than people expect. Recognition of the right to a healthy environment in the constitution should be a catalyst for cleaner air, cleaner water, more action on climate change, and protection and restoration of biodiversity. It can also roadblock attempts to roll back environmental legislation.
In the meantime, Boyd believes including it in CEPA has the potential to be useful, if it ultimately includes stronger language.
"It can change the way that governments make decisions on all manner of issues," he says.
And ideally, force them to steer clear of decisions that leave people scratching their heads, like the recent approval of the new Bay Du Nord offshore oil exploration in Newfoundland. That announcement came just days after the UN released its bleakest report yet from the Intergovernmental Panel on Climate Change and comments from UN Secretary General Antonio Guterres that investing in new fossil fuel infrastructure would be "moral and economic madness."
"I don't know how you can reconcile a decision like that with people's right to a healthy environment in the midst of a climate emergency," Boyd says.
"My hope is that (including the right to a healthy environment in CEPA) would be something that changes the government's course on decisions related to air, climate, water and biodiversity."