Law
Ethics
Judges must ensure language rights are respected
The SCC confirms the equal status of French and English in the federal courts.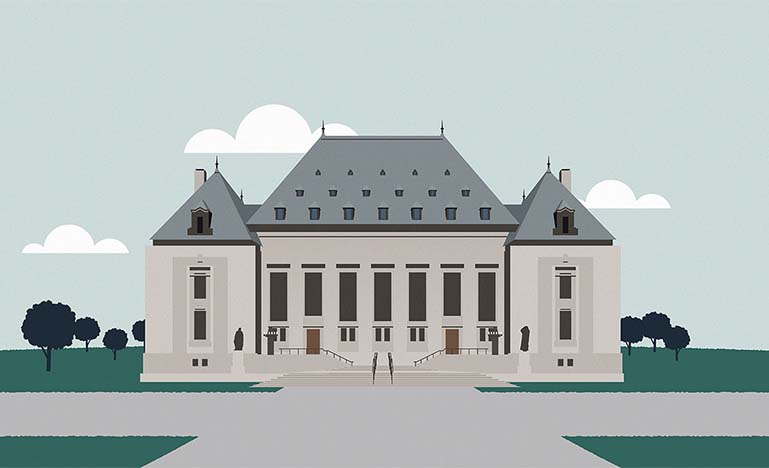 Any person who appears in a federal court must be able to exercise their right to speak in the official language of their choice. That's what the Supreme Court of Canada ruled in handing down s decision in Mazraani v. Industrial Alliance Insurance and Financial Services Inc.
"This is a great decision that meets our expectations concerning language rights and access to justice," says Nicolas Rouleau who represented the Canadian Bar Association as intervener in the matter. "It clearly confirms the equal status of French and English in the federal courts."
The case involved a representative for Industrial Alliance, Kassem Mazraani who after seeing his contract terminated, sought insurance benefits. These were refused to him as he was considered to be a contractor for Industrial. Mazraani, who spoke only English, eventually took his case it to the Tax Court of Canada, where he represented himself. But many witnesses, as well as counsel for Industrial, who as intervener had an interest in the outcome of the proceedings, requested to speak in French. They were nevertheless encouraged by the judge to speak in English. Industrial appealed the decision of the Tax Court, which ruled in favour of Mazraani, on the grounds that the language rights of its witnesses and counsel had been violated. The Federal Court of Appeal allowed the appeal and ordered a new hearing before a different judge.
As an access to justice issue, the CBA argued, language needs to be treated as a right and not an accommodation. "It is a constitutional obligation that requires the court to make inquiries into the needs of litigants and witnesses," says Rouleau. "It must advise witnesses and parties of their language rights, and offer an interpreter's services without delay."
What's more, says Rouleau, "it is incumbent on the judges of federal courts to ensure that linguistic rights of the parties and the witnesses, and anyone else who appears in court, are upheld." He also remarks that the court recognized that lawyers have certain ethical duties to advise their clients adequately on their rights, though these are "are complementary to that of the judge."
"What the court has confirmed is that this is a fundamental right that does not depend on external factors, such as a party's mother tongue or that of the witness," says François Larocque of Ottawa-based Power Law, who represented the Association of French Speaking Jurists of Ontario in their intervention before the top court.
Mazraani will now get a new hearing before a different Tax Court of Canada judge.