Law
Business & corporate
Breaking the barriers to internal trade
We may be entering a prolonged low-growth period. So why isn't Canada embracing freer trade at home?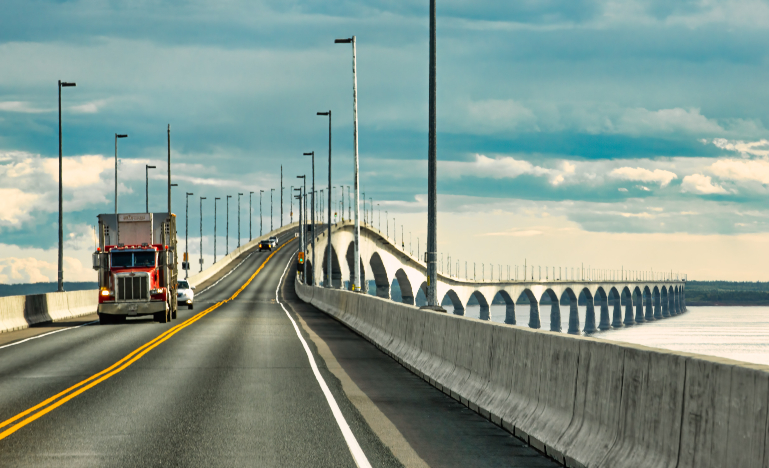 Will the coming year see a greater commitment among Canadian politicians to chip away at unhelpful provincial trade barriers that cost as much as $130 billion a year?
Few experts are hopeful the current leadership is up to tackling what is considered a giant drag on the economy. However, a wave of crises — war, supply-chain problems and dire growth prospects — could force policymakers to re-examine the multitude of rules, regulations, standards, and certifications that keep prices high and productivity low.
"There's been no better time in the last 25 years to say, 'You know what? Let's strengthen our internal trade arrangements'," said Ryan Manucha, a lawyer and author of Booze, Cigarettes, and Constitutional Dust-Ups: Canada's Quest for Interprovincial Free Trade. "There are some unique opportunities to motivate the people who need to be motivated and get things done."
As one of the most decentralized countries in the world, Canada gives premiers broad powers to control prices and regulate health, safety and financial regulation within their borders. Critics say that this often translates into artificial barriers that favour and protect local industries and workers at the expense of national growth.
_______________
More on this topic
Home trade: A free-trading nation comes of age
_______________
Some call this situation a "national embarrassment," particularly as the country has negotiated several successful free trade agreements with other countries. Canada's inter-provincial alcohol sale prohibition that led to the "free the beer campaign" is only the best known — and widely ridiculed — example. Worker mobility, building regulations, and investment, to name a few, are no joke.
The unprecedented domestic challenges of the last few years, with post-pandemic labour shortages and inflation at the top of the list, require novel solutions. Tensions with China, the war in Ukraine, and years of supply-chain disruptions are also forcing leaders to rethink their global trade strategies. "Friend-shoring" — the notion that liberal, democratic countries should deepen trade links amongst themselves and minimize relationships with despotic regimes — could provide premiers with a nudge towards greater cooperation, some say. What better place to start than reducing friction at home?
While the merits of "friend-shoring" are debatable, democracies like Canada are more inclined to beef up connections with like-minded states. In recent comments, Deputy Prime Minister Chrystia Freeland said the world economy is at a "turning point."
"There's a massive opportunity to leverage domestic friendships" when it comes to persuading provincial leaders to ease barriers, said Manucha. Interprovincial trade comprises around one-fifth of the Canadian GDP.
Of course, the benefits of fewer internal restrictions have been apparent for years, as are possible localized losses. More freedom would reduce consumer prices for things like dairy, meat and even maple syrup and make it easier for firms to operate and hire needed workers. Freer trade would go a long way to fix the country's low productivity, which Freeland recently referred to as "Canada's "Achilles Heel." Critics point out that it is easier to trade with other countries than with fellow Canadians.
"A quarter of the productivity gap between Canada and the United States can be attributed to trade barriers," said Trevor Tombe, an economics professor at the University of Calgary and a leading expert on the impact of internal trade barriers. "Progress here can mean real economic benefits for the country."
The many different rules and regulations also mean that Canadian businesses, already hampered by the country's small market, find it even harder to take advantage of domestic economies of scale.
Given today's bleak economic outlook, Canada could use all the boost it can get. According to OECD forecasts, Canada will be the worst-performing advanced economy not just over the next ten years, but also for the three decades after that.
Removing trade barriers could significantly improve its fortunes. If policymakers agreed to "mutual recognition policies," the economy could increase by between 4.4 and 7.9% over the long term – equivalent to between $2900 and $5100 per capita.
To be sure, Canada has made substantial progress over the last two decades in this area, observers point out. In 2017, federal and provincial governments signed the Canada Free Trade Agreement to reduce and eventually eliminate barriers to the trade of goods and services, labour mobility, and investments. This is mainly accomplished through a negative list approach, which requires signatories to lift all trade barriers unless specifically identified as an exception. It also created the Regulatory Reconciliation and Cooperation Table to help identify and resolve differences that act as hindrances to trade. In December, the federal government launched its action plan on internal trade, which includes an information hub that provides the latest data.
Many exemptions remain. However, "we have seen continuous movement since the CFTA was signed," said University of Calgary's Tombe. While the pandemic has diverted attention from liberalizing trade, "slow and steady progress will continue."
Tombe sees the recognition of workers' credentials, particularly in health care, as the greatest potential for provincial cooperation and harmonization. Many qualifications in social work, nursing and some skilled trades are not portable from province to province. "That's probably where the most progress could be made," Tombe said. "And it's something that the public could understand. Why would a nurse be any different in Manitoba and BC?"
As the federal government negotiates with provinces about health transfers, this could be used as a bargaining chip, Tombe added. There is also low-hanging fruit to pick — the pointless rules that exist only because policymakers have no time or political energy to remove them.
Thanks to its recent elimination of most of its exceptions in the CFTA, Alberta has the fewest hurdles, followed by British Columbia and Manitoba. Saskatchewan is in the middle, while New Brunswick, Yukon, and Quebec have the most barriers.
The big question is whether premiers will overcome inertia, more immediate priorities, and long-standing desire to protect local interests to push for faster liberalization.
Few are optimistic on this front. "I don't see any prospect for progress on this with the present political lineup," said John Lawford, the executive director of Public Interest Advocacy Centre, an Ottawa-based non-profit consumer protection group.
The departure of former Alberta Premier Jason Kenney, who spearheaded his province's efforts on freer internal trade, does not bode well. In recent speeches, Premier Danielle Smith made it a point to oppose the harmonization of building codes across provinces, Tombe pointed out. Earlier this month, Smith helped push through The Alberta Sovereignty Within a United Canada Act that could allow the province to ignore federal laws.
Quebec's recent tightening of language laws could pose additional barriers to internal trade.
"The current appetite toward greater exertion of 'provincial rights' might be the opposite of the spirit that would be needed to make progress on interprovincial trade," said Jared Carlberg, professor of Agricultural Economics at the University of Manitoba, in an email.
For now, Ottawa and the provinces appear uninterested in spending political capital to push for freer trade in Canada. But if the global economy really is heading into a decade of low growth, it may no longer be so tempting to ignore the low-hanging policy fruit.