Law
Business & corporate
Core problem
Canada's corporate-ethics watchdog may lack the ability to enforce punitive sanctions, but companies should consider the potential damage to their reputation from its investigations.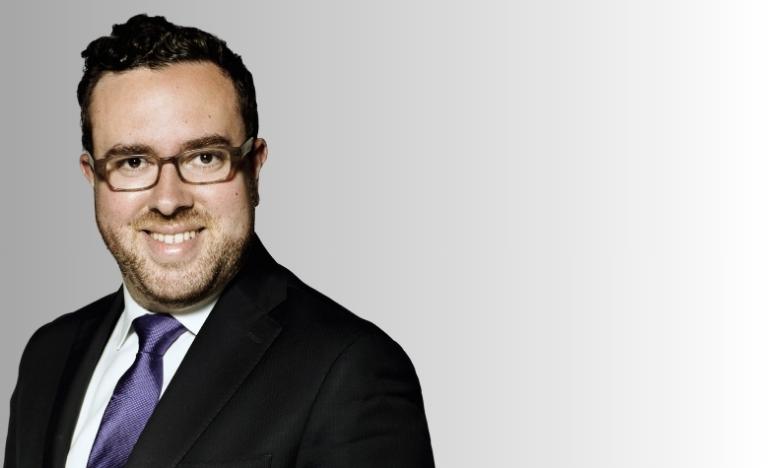 Federal ombudspeople don't get Yelp reviews. But if you Googled the Canadian Ombudsperson for Responsible Enterprise (CORE) prior to mid-July, chances are you saw a long list of one-star ratings — critics complaining about the office's lack of enforcement power, its inability to compel witnesses, its perceived lack of progress on complaints.
CORE's getting different headlines now. On July 11, it announced investigations into allegations of Uyghur forced labour in Nike Canada's supply chains and Dynasty Gold's mining operations in China. Over August, CORE reported it had launched probes of Ralph Lauren Canada, Walmart Canada, Hugo Boss Canada and Diesel Canada — all related to claims of Uyghur forced labour in supply chains.
"I understand how people might think that, because nothing had been published, nothing was going on," says ombudsperson Sheri Meyerhoffer.
"The work we do involves enticing companies to come to the table to work these issues out. It requires confidentiality. Our work will speak for itself. We want to treat all parties fairly. It takes time."
CORE's mandate is to probe claims of human rights abuses made against companies operating abroad in the garment, mining and oil and gas sectors. A new player on the multinational scene, it has only been taking complaints since March 2021.
Daniel Baum, a partner at Langlois who has represented multinationals, says many firms didn't quite know how CORE would exercise its powers before the investigations began.
"It's hard to speak for them, but it's likely that they began to understand what CORE is and how it operates because of these first investigations," he says.
"The publicity surrounding these probes, the media attention … it's true that CORE has no power to compel witnesses or issue fines. But reputational issues have consequences for companies as well, especially when they come from reports that have the imprint of the Government of Canada on them."
Multinationals may now be paying closer attention to CORE's work, and the possible consequences of failing to engage with the ombudsperson's office at the earliest opportunity.
Take Walmart's case, for example. In a statement it issued after announcing three of the probes, CORE said Walmart "generally denies" the allegations but failed to "provide a specific response to them."
"Given the company's decision not to participate further in the CORE's dispute resolution process," the statement continued, "the CORE will conduct an investigation using independent fact-finding to address the conflict between the allegations and the position of the company."
CORE had something similar to say about Diesel Canada's response: "Diesel Canada denies the allegations, stating it has reviewed its supply chain and it is not involved with any human rights abuse, nor does it purchase material from the Xinjiang region," said CORE's statement.
"Diesel Canada did not participate in the CORE's initial assessment process, raising questions related to the degree of transparency in its human rights due diligence practices."
Ron Kugan, a partner at PwC Canada with corporate clients, says he doesn't think multinationals failed to take CORE seriously.
"That's definitely not the impression I have," he says. "I think there may have been a reluctance to go down a path that was not well-trodden. I think some companies didn't know how to react in a way that is tested and didn't necessarily appreciate the relevance of CORE."
They're wide awake to the risks now, he adds. "It's the reputational risk to these companies that matters more, because the market is an enforcement mechanism that can bring a lot of pressure to bear on individual companies," Kugan says. "So there's a lot of anxiety out there."
CORE seeks to bring corporations into the process of evaluating complaints at an early stage. Even as it decides whether a complaint is admissible, it may — with the complainant's permission — communicate with the company named in the complaint to gather facts. Mediation is an option throughout the process.
In an article posted on Langlois' website, Baum warns that "while companies are not required to participate in the CORE's investigation and review process, the CORE can make adverse inferences from non-participation.
"Such non-participation can result in the CORE considering a party not to be acting in good faith."
Multinationals operating globally might care little about the threat of CORE recommending that the federal government bar offending companies from federal funding or services.
They do care about being punished in the marketplace, however. And in an age when companies have to worry about shareholder revolts over non-bottom-line issues like climate policy and human rights, bad publicity is bad business.
"Companies could face lawsuits that try to anchor themselves in CORE reports," says Baum. "They could face pressure from shareholders. It remains to be seen how these things could play out."
Baum argues that it's rarely advisable for a company to ghost CORE when it's asking questions.
"A company prompted by CORE should be asking itself if there's a way to engage with the ombudsman at the initial stage, as opposed to waiting for the findings to come out," he says.
"There have been circumstances where companies engaged with CORE and the ombudsman subsequently decided there was no need for a probe. My general advice to any company in such a circumstance is to get good advice and respond in the most straightforward way, where possible."
Meyerhoffer argues companies have more to gain than lose from engaging with her office as soon as possible.
Failure to engage "means they've lost an opportunity to engage with a human rights issue," she says. "They've lost an opening to provide my office with useful input. That's a loss for them. We're making it clear we're willing to collaborate.
"In some cases, companies have come back to us to say that they want to engage after the investigation has been launched. We appreciate that, of course, but at that point it would be unfair to the complainant to stop the process. We have to investigate."