Law
Access to justice
Why not commit to transforming justice?
Modernizing our justice system in more ways than one needs to be a priority in this election.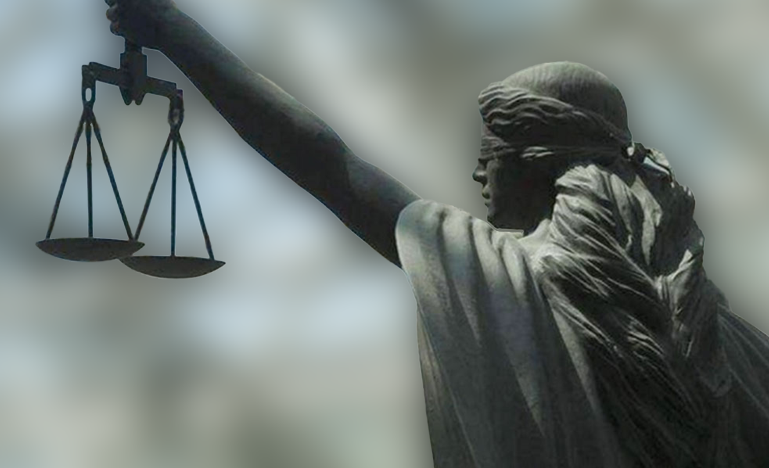 Canada's election on September 20th is being held against the backdrop of the fourth wave of the pandemic at the tail end of a summer marked by weather extremes. It's only natural then that top of mind for voters are issues surrounding health care, the continuing response to COVID-19 and climate change. Other items on their list are the rising cost of living, daycare programs, reconciliation with Indigenous peoples, managing the federal deficit, taking stock of the Afghanistan crisis, immigration policy and relations with China.
But here's something that struggles to get even the marginal attention of our politicians during election campaigns: Changing how our justice system works. Yet it's vitally important: Legal services affect a great number of Canadians. According to the CBA's Equal Justice Report, released in 2013, roughly half of adult Canadians will run into an everyday severe legal problem in any given three-year period. It could be a family or employment matter, dealing with someone's incapacity, asserting one's rights as a tenant, personal injury, discrimination or debt, you name it. Left unresolved, these problems can snowball into other life problems, from deteriorating mental health to loss of housing and relationship breakdown.
"Justice problems are much different from other social problems," says Jérémy Boulanger-Bonnelly, chair of the CBA's Access to Justice Subcommittee and a lawyer at Norton Rose Fulbright. "They are more difficult to identify for people. There's research that shows that whereas people will readily identify a health problem and then seek help, sometimes they will live through a social issue but not realize that there are legal implications."
Of course, there are jurisdictional reasons why justice issues get scant attention from federal politicians, says Boulanger-Bonnelly, namely limits to Ottawa's ability to intervene in the administration of justice.
Even then, there are many ways for it to play an essential role on a host of issues. It's why the CBA wants Canada's major parties to make it clear where they stand. In letters signed by current and former CBA presidents Stephen Rotstein and Brad Regehr, it has asked for their commitment to transforming justice systems in four key areas.
The first is an investment in innovation. As the CBA Task Force's report on justice issues arising from COVID-19 noted in February, the pandemic brought into focus how badly stretched the justice system has been. Necessity being the mother of changing attitudes, the legal profession finally embraced remote proceedings, the electronic filing of court documents, and the virtual witnessing of wills and powers of attorney.
These changes have mainly been well-received, although there are concerns when questioning witnesses and experts is involved, or in criminal matters and immigration matters, which don't always lend themselves well to remote hearings. There are concerns around instances involving self-represented litigants who sometimes lack the ability or means to participate in an online justice system.
"Broadband access is an issue, for example, that intersects with access to justice because if people have to get online to participate in justice [virtually]," says Boulanger-Bonnely. "That's an issue within the federal jurisdiction in telecommunications. Obviously, the federal government has a leadership role to play in implementing that infrastructure throughout Canada."
The federal government could also partner with the provinces to modernize our justice systems by tying money to specific benchmarks. And it could show leadership in doing a better job at gathering accurate data about our justice issues – something that is complicated by how much of it hasn't been digitalized. "If we have better data about what people are experiencing when they go through the justice system and how disputes get resolved, or not, then we'll be able to target our actions more effectively."
The second area of concern for the CBA is ensuring the sustainable funding of legal aid. The association would welcome increased cooperation between Ottawa and the provinces to make legal aid more consistently available across the country. "Services vary as to who gets help and for what across Canada, much more than for other essential public services," the CBA letters to the parties read. In 2016, the CBA and the Association of Legal Aid Plans of Canada proposed six National Benchmarks for Public Legal Assistance Services. In the letters sent to the parties, the CBA asks them what they would do, if elected, to take the lead in ensuring that Canada's legal aid system serves the essential legal needs of all people who require help.
The third area ripe for transformation is recognizing Indigenous legal orders and traditions as sources of law. The revitalization of Indigenous laws is viewed as an essential step on the path to reconciliation. Among the Truth and Reconciliation Commission's 94 Calls to Action is number 50 which calls on governments to "recognize Indigenous peoples had and have legal traditions, and that they provide space for those traditions within the fabric of Canadian jurisprudence."
One way to provide that space, says Celeste Haldane, British Columbia's Treaty Chief Commissioner and a member of the CBA's Indigenous Advisory Group, is to create a national Indigenous Justice strategy modeled on her province's First Nations Justice Strategy. Prime Minister Justin Trudeau committed to doing just that earlier this year, but didn't provide a timeline.
"One major element that needs to be addressed is the over-incarceration of Indigenous peoples in the criminal justice system," says Haldane. "But we also have the over-representation of Indigenous children in care and that's an issue across the country. And that all stems from colonization and our tragic history when it comes to the residential schools, the Sixties Scoop, the day schools." Suppose we want Indigenous people making decisions for their own people. In that case, whether in a criminal matter, matrimonial property issue, or addressing the needs of children, it will require recognizing Indigenous legal order alongside common and civil law traditions, she says. "Creating that space will allow our court system to be informed by Indigenous law." That would open the possibility of culturally appropriate sentencing in criminal matters to keep some Indigenous people out of the "mainstream jail system." Or, borrowing another idea from B.C., there are Parents Legal Centres, which take a multi-disciplinary and community-based approach to child protection in ways that try to keep children in the care of their families.
The fourth area in need of attention, and not unrelated to recognizing Indigenous legal orders and traditions, is pushing for a more diverse judiciary. "Legal decisions affecting racialized individuals, for example, are made by an overwhelmingly white judiciary with no first-hand experience of the racism and systemic challenges these communities face," Rotstein and Regehr wrote in their letters. Increasing the representation from different Indigenous communities across Canada would certainly be one way to help gain acceptance of Indigenous law in our court system, says Haldane. "The more people that we see that are diverse on the bench, the more we will attract and recruit others," she says. "Our younger lawyers coming up will see there are possibilities if they want to be a judge and that their future is open to that. And that's true for the entire diversity spectrum."
"Competence isn't limited to knowledge of the law, competence include not being able to understand and appreciate the life experience of litigants who may be over-represented in the court system or in many cases under-represented on the bench," says Calgary lawyer Indra Maharaj, who chairs the CBA's Judicial Issues Subcommittee. Maharaj acknowledges that changes introduced to the appointment process in 2016 have made it more transparent and open, but applications highlight a range of experiences, from publishing papers and community involvement to the types of appearances in court. "These are all really important indicators that a person could be a very strong candidate," says Maharaj. "However, what the process assumes is that candidates all have equal opportunity to create a resume." To illustrate her point, she talks about single-mother lawyers, from a racialized background or not, who, focused on raising their families, have to forego some of the resume-building "opportunities that an affluent, two-parent household with a nanny to take care of the children might have."
How do we encourage more diverse candidates who are qualified to apply? There are no easy answers, says Maharaj. "There is a certain disincentive to applying if you don't feel like you have a shot," she says. "I think it's a matter of reaching out to those communities and expressing in no uncertain terms that the government wants their perspective on the bench." It's a message the government needs to promote while ensuring that the application process treats potential candidates from diverse communities on an equal footing. Having said that, she adds that the independence of the judiciary has to remain paramount, and the government can only do so much to solicit applications to the bench. "I think that's the responsibility of the profession. And so, we need to encourage ourselves to come forward. We have the Canadian Bar Association and the law societies that can do that."
Ultimately, an independent, modern and sustainable justice system is one that is not only technically competent but capable of addressing the needs of a diverse population. "That is what's going to demonstrate to the world that Canada values the rule of law, that we value equal justice, and that we value all of our diverse people in our society."