The practice
Workplace
Advocating for lawyers with disabilities
A new association aims to mobilizes members to improve inclusion in the legal profession.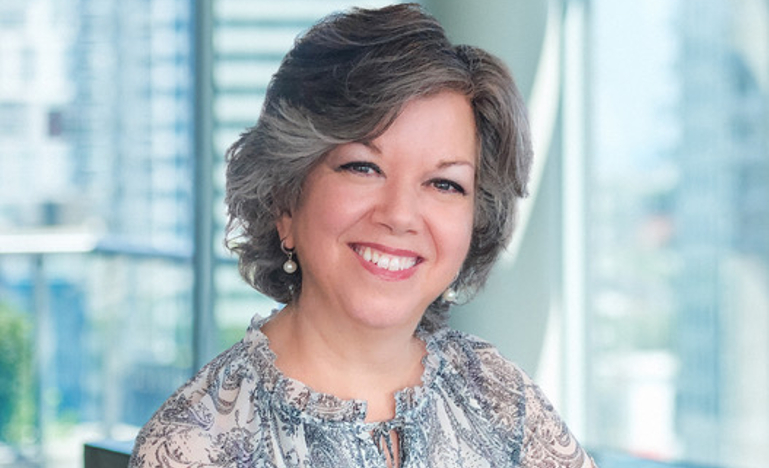 Diversity and inclusion initiatives get a lot of attention at law firms across Canada, but all too often there's one group that gets left out of the picture: lawyers with disabilities. Enter the Canadian Association of Lawyers with Disabilities (CALD), launched in October 2022.
"So many times, when people talk about equity, diversity, and inclusion, people talk about everything but disability. Disability is often skipped over," says Odelia Bay, a founding member of CALD. Bay is a doctoral student in disability legal studies at Osgoode Hall Law School in Toronto. She has multiple sclerosis and identifies as episodically disabled.
Bay says the association's objectives include networking and community building, skills building, and advocating for lawyers with disabilities.
"CALD is a much-needed development for Canadian lawyers living with disabilities," says Lorin MacDonald, a human rights lawyer and disability advocate in Toronto. "Given the barriers to entry into the legal profession, we need to network, strategize and educate about the significant opportunity we present."
MacDonald, who was born with profound hearing loss in both ears, understands how physical barriers can impact lawyers. She wears a hearing aid in one ear and depends on lip reading and visual cues. In professional settings, she relies on captioning during video calls and court proceedings.
Bruce Warnsby, a member of CALD's founding board, has firsthand experience in overcoming barriers. A sole practitioner in Whitehorse and vice president of the Canadian Bar Association Yukon Branch, Warnsby has dysgraphia and dyslexia, which, he says, can make it difficult to put his thoughts down on paper the way he would like.
"In a world where we depend so much on the written word, that's a major hindrance," he says. Warnsby worked with an occupational therapist to develop strategies for proofreading his written work. He's always careful to give himself the time he needs to complete the work.
"Given the appropriate resources and tools, lawyers with disabilities can overcome barriers," says MacDonald. "However, the most significant barrier has always been attitudes. Assumptions about what I can and cannot do are problematic, and infantilization is common."
Faced with such negative attitudes, a lawyer who has a disability that is not visible to others may be reluctant to disclose it or to ask for accommodation.
Of 50,867 lawyers responding to the Law Society of Ontario's 2021 survey for its Statistical Snapshot of Lawyers in Ontario, 2,128 answered yes when asked if they had a disability; 9,562 lawyers—19 percent of those surveyed—declined to answer.
"It's very rare that a lawyer is public about being disabled unless it's someone with a visible disability," says Warnsby. But the conversation attitudes are slowly changing, as feelings of shame give way to affirming one's identity as a person.
CALD is facilitating that conversation. An essential part of the association's role is advocacy, says Warnsby — to draw attention to the needs of disabled lawyers and what they can bring to a firm. Lawyers with disabilities can offer a different perspective and may be more empathetic to the needs of clients with disabilities.
Warnsby noted that, in his experience, disabled people are overrepresented in the criminal justice system. For them, having a lawyer who has also faced challenges due to a disability can be invaluable.
Even when people with disabilities are faced with a legal matter unrelated to disability, they still may want a lawyer who is comfortable accommodating a prospective client's needs," MacDonald adds.
"Lawyers with disabilities have already proven [themselves] innovative and creative in managing their disabilities while in law school. That is no small feat!"
Educating law firms about the benefits of hiring lawyers with disabilities is also part of CALD's mandate. Slowly but surely, the association is making its presence felt.
A key achievement has been networking with the Roundtable of Diversity Associations (RODA), a coalition of 20 equity-seeking legal organizations.
"That's been terrific, too," says Bay, "because we've been able to have a voice with the other equity-seeking groups to ensure that disability [concerns] are on the table when talking about marginalized members of the profession."
Other advances have been more informal: networking through social media, connecting people, and responding to requests for advocacy in both professional and law school settings.
The association hopes to work with law schools to help students organize themselves into advocacy groups. Bay notes that law students often see the need for them, but their efforts are often short-lived, with each new cohort having to start again from scratch.
CALD aims to establish a network for law schools and to act as a repository for research and foundational materials that can be shared from school to school. That way, each new group of students doesn't have to reinvent the wheel.
"We are in the building process. We put ourselves on the map, and we are in the process of working through things," says Bay. "I wish it were faster, but at the same time, I'm really glad people are investing the time, energy, and thoughtfulness in trying to make it something that will last."