The practice
Workplace
Empowering women to lead in law
A new program relies on immersive and transformative education to help women tackle barriers to leadership.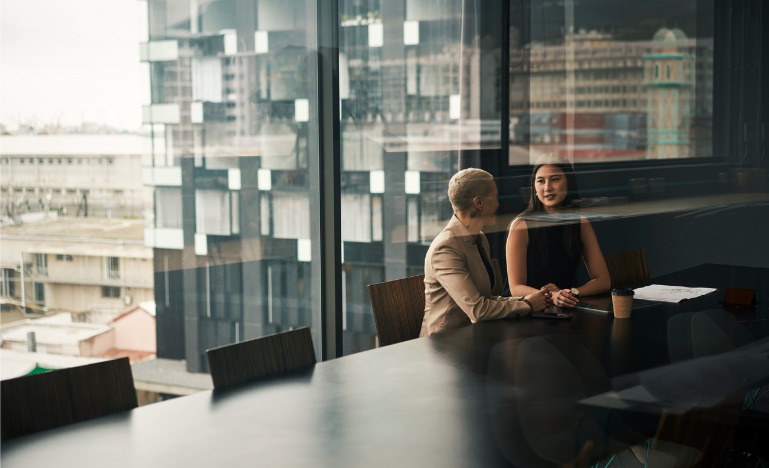 Many leadership programs for women lawyers speak to participants through lectures and speaker events. A new program, developed by the Women in Law Leadership (WILL) organization in partnership with the University of Calgary's Faculty of Law and the Law Society of Alberta, seeks to empower participants — from within — to allow them to collaborate and speak amongst each other to find their leadership voices. Over five immersive days, participants reflect upon their leadership aspirations and journeys to date. They explore the tools and competencies they will need to advance as leaders, and they build the networks that will encourage and support them along the way. The program seeks to accelerate equity, diversity, and inclusion (EDI) within the legal profession by empowering women to lead in law.
Tackling barriers
Women in law face barriers to leadership in a multitude of ways, and there is often a lack of support and mentoring for women to navigate these realities. The barriers relate to gender stereotypes, harassment, discrimination, as well as differences in wage and earning potential, work assignments, and advancement opportunities as compared to their male counterparts.
Studies show that women lawyers consistently earn less than men regardless of position. Moreover, the wage gap increases as women advance in leadership roles. A 2022 study found at least a 23% variance between male and female in-house counsel earning over $200,000. While some organizations have made progress towards developing policies and procedures to support increased EDI (such as enhanced access to leaves and flexible workdays), there is still an urgent need to continually eliminate barriers and find concrete solutions for women in law. Support in the form of EDI programming, mentorship, and concerted opportunities to tackle these barriers and to create innovative solutions is essential. The WILL program was designed to fill this need.
Immersive education
The program is the result of three years of collaboration by a diverse group of women dedicated to developing a curriculum intended to provide women in law with the knowledge, skills, and networks necessary to thrive personally and professionally. The program design committee comprised of ourselves (a legal academic and an educational expert with business experience) and several other women from different legal backgrounds (e.g., private practice, in-house, consultancy, program evaluation, professional regulation). This group was intentionally brought together to ensure that the program's design will accelerate EDI in the legal profession and empower women in law to lead from every seat and at every stage in their career.
The WILL program is tailored to allow participants to explore their personal leadership vision, as well as the barriers and opportunities within their own context. They work collaboratively to consider where they are situated in relation to their leadership styles, communication, and collaborative approaches. They explore emotional intelligence practices and ways to develop business acumen to navigate barriers and embrace opportunities for leadership in law.
The program draws upon the participants' lived experiences to better understand the realities women face in law and to seek solutions to support change both personally and institutionally. Participants reflect upon and evaluate their leadership goals and challenges and are supported through various tools and pedagogical approaches, including discussions with senior women leaders and collaborative learning methods, to continually reflect and advance their thinking. To help participants make the shift to a new leadership practice, the final day of the program culminates in presentations on their individual action plans. These plans outline and provide solutions for participants' real-world leadership challenges.
Program impact
The first cohort from the WILL program graduated this past spring. The participants came from varying personal and professional backgrounds. Feedback provided through anonymous evaluations confirmed the need for this type of immersive educational program. There was a high degree of satisfaction regarding the program's goals and its transformative intentions. During the program, we also observed that participants felt empowered to look at their own leadership vision, their current professional context, and to plan for advancing their personal and professional leadership. Many connected deeply with their peers and developed a network of support to aid in implementing their solutions. A cornerstone for this first cohort was the objective of building capacity from within — a program for women lawyers by women lawyers. We look forward to continuing the impact of this important program through future offerings.