Law Matters
The practice
Workplace
Cultural competence in diversity hiring
Leaving one's culture and place of comfort to thrive in another culture takes a lot of grit and determination.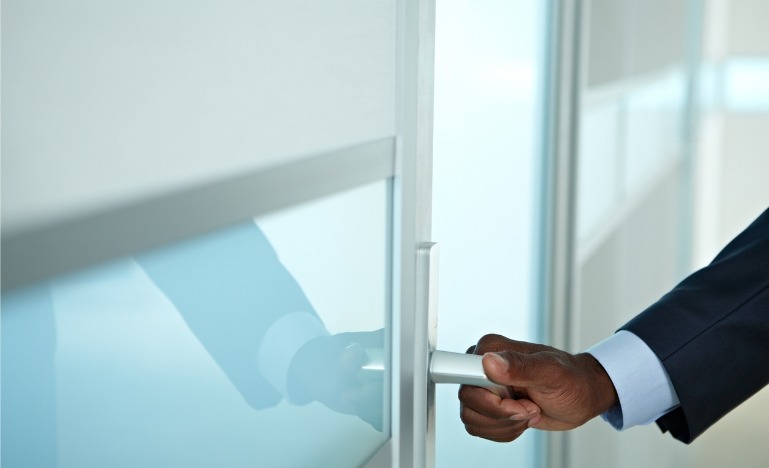 There are many reasons to pursue diverse hiring practices. Studies show that employers gain substantial long-term value as a result, are more innovative and better positioned to meet their recruitment challenges and hit profitability targets. A diverse workplace can protect employers against discriminatory practices prohibited under federal and provincial human rights legislation. It's also good for a business' ESG performance.
But to truly harness the benefits of a diverse workforce, employers and hires alike must focus on honing their cultural competence.
Diversity means the inclusion of members from various backgrounds — a definition that should be interpreted broadly and consistent with the evolving nature of equality issues for individuals who are not the demographic majority here in Canada. But for diversity to have a meaningful impact in a work environment, employers must go beyond the optics and carefully implement policies to include diversity hires throughout the business.
Drawing on the experience of members from different backgrounds will help reduce the risk of affinity bias and groupthink, the benefits of which are well known. According to a 2017 report from the Centre for International Governance Innovation, "…a one percent increase in ethnocultural diversity was associated with an average 2.4 percent increase in revenue." CRIEC summarized this study and identified a correlation between ethnocultural diversity and increased productivity.
Employees drawn from different cultures will be more inclined to consider "outside the box" solutions for basic and advanced human needs. Employers who rely on homogeneous teams miss out on these reservoirs of unique problem solvers and commercial and market opportunities. Similarly, a firm with a diverse group of lawyers will be in a better position to serve an increasingly diverse legal market. Investing in diversity hires will yield long-term benefits for the firm as bonds develop when talent is afforded opportunity and grows professionally.
It's essential to provide diversity hires with structured support to be afforded the time and resources to thrive. It is also crucial that the workplace be inclusive to ensure their retention. A poisonous workplace is often one where discriminatory acts are persistent or repeated. By implementing policies that protect all vulnerable persons, including diverse talents, employers will send a clear message of deterrence to colleagues that making people uncomfortable because of their differences is not tolerated. Continuous employee training on cultural competence and swiftly addressing complaints of harassment will also rid the workplace of any toxic elements.
Employees from minority groups also have a role to play in dismantling the employer's conscious and unconscious bias. One way is by understanding the barriers and recruitment disadvantages within their communities through volunteer work. Volunteer work is a safe space to hone cultural competence without losing one's cultural identity. It exposes diverse talents to the prevailing mindset, cultures, and norms without fearing a job loss for non-malicious mistakes. It helps diverse talents see life through the lens of the prevailing custom.
The idea here is not to encourage assimilation, but to highlight diversity in context for a smoother integration. Lionel Laroche, the founder of Multicultural Business Solutions, provides guidance and strategies to succeed professionally in Canada. It's important, he says, to understand the norms frequently used and accepted. Words, facial expressions, and colloquial expressions can all help with integration. It's also easier for people to express their culture after having earned other people's trust and when they feel safe. These norms will also help share their based ideas drawn from their culture in non-threatening ways.
Also, diverse members may network within their desired organization to better understand the organization's needs before applying for available roles. If possible, internal referral applications may serve the diverse talent better. This approach signals to the hiring managers or decision-makers that the applicant possesses essential soft skills and is able to cross cultural divides and find referrals from people they may not have known previously — a strong indicator of cultural competence and interpersonal skills. It also shows a collaborative approach to solving problems.
To improve upon traditional recruitment pathways, law firms and departments need to step up their efforts to hire summer and articling students from diverse backgrounds. By integrating their talents into the legal communities, their progress at the bar and the bench will give comfort to diverse litigants. The firms will also benefit as they discover that leaving one's culture and place of comfort to thrive in another culture takes a lot of grit and determination -- a valuable skill that is key to business and economic success.
Prospective employers and diverse talents have their parts to play in ensuring cultural competence and inclusion that works for all stakeholders. As Canadians, we should all strive to ensure no group is held back or restrained from achieving its full potential.