Legal Market
Law Firms
Taking the business approach to legal services
The profession has made headway, but many lawyers still need to learn to become project managers by default.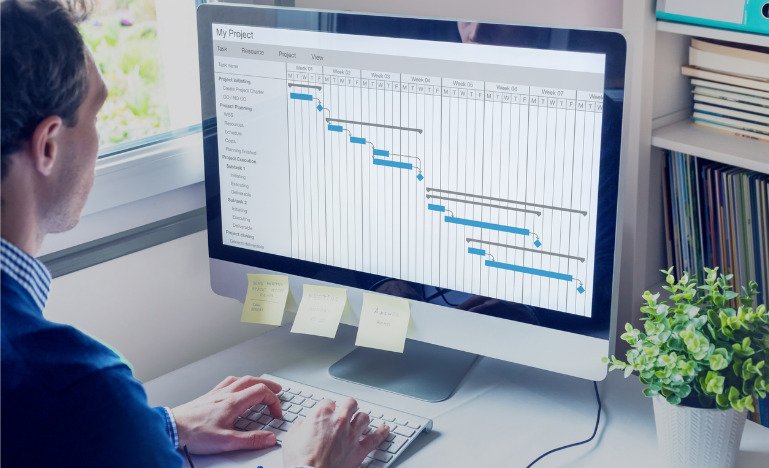 In today's competitive market, practitioners need to know, more than ever, how to scope and schedule a project, estimate its cost realistically and then manage its execution.
But do they have the skills to do it all efficiently?
It depends if they have learned to incorporate essential project management (PM) principles into file management. Large firms have been using it with success for the last decade, acknowledging that large corporate clients are demanding that PM be applied when starting a large matter.
Teaching new lawyers about the importance of project management is an area of interest for Christiane Saad, executive director of le Programme de pratique du droit (French Law Practice Program) (LPP) at the University of Ottawa. The LPP offers Canadian law school graduates a new pathway to becoming a lawyer in Ontario.
There are obvious ways to acquire project management skills - by getting PMI and PMP certification, for example. But it's critical that lawyers at least understand how to apply the basic rules of project management, says Saad. PPD curricula have offered an overview of basic PM concepts in its PPD curriculum for the last three years, including a session on legal risk analysis. The University of Ottawa Legal Innovation Hub recently held an innovation hackathon with a Project Management 101/How to Pitch workshop.
"I think it's crucial. You have senior partners who have experience in the business model today," says Saad. "But we see the need for a shift and project management is one of the tools that can provide a better approach to new lawyers and legal professionals coming into the market."
Lawyers should be project managers by default, she adds, and learn to question how well they manage their files. Clients often pick a senior lawyer to handle a file because of their wealth of knowledge, "but he or she might be the worst person to manage the project," says Saad. "The best person could be the paralegal or assistant or someone who has the skills and ability."
Legal project management emerged after the last financial crisis in 2008 but took hold primarily in large firms in the United Kingdom and then took hold in the United States and Canada. Today, firms such as Norton Rose Fulbright Canada LLP have multi-disciplinary project management teams that include pricing experts, members of the finance department and paralegals that manage entire client portfolios.
Essentially, project management includes planning, strategizing, costing, tracking and reporting of legal work.
"LPM helps the firm manage client portfolios and client matters with upfront planning and transparent reporting," says Emily Wesson, senior legal project manager at Norton Rose Fulbright.
Wesson says it's important that new lawyers entering the profession understand that managing work with the client's goals and objectives in mind can help them be more successful. Project management can aid in that mindset.
"Young lawyers will be more successful if they are commercially minded and understand that this is a business," she says.
Of the four legal project managers at Norton Rose in Canada, two are former practising lawyers. The other two are former project managers in the corporate world – most of the team has a legal background.
Instead of being reactive, project management allows professionals to be more proactive rather than chasing things that seem to have gone wrong.
"With certain kinds of legal work, you can plan to a good degree of certainty how things are going to work out such as a trademark registration or a conveyance or certain types of finance with same time frames," says Peter Dombkins, director of NewLaw at PWC.
Drawing on the strengths of other professions
Law is Saad's second career — her background is in project management and process re-engineering. She says she has also been inspired by the book called Legal Project Management in One Hour for Lawyers.
"You can consider best practices, but you also have to be open to new ways of doing things. It's really about having a toolbox of options and knowing when to use them and when to adapt depending on the circumstances," she says.
She starts with the five traditional phases of good legal project management, according to the Project Management Institute:
Phase 1: Conception initiation: Client's needs, objectives (SMART), constraints, scope, retainer/agreement.
Phase 2: Definition planning: Work breakdown structure, budget, time, team building, risks analysis.
Phase 3: Launch/execution: Monitoring and control: communications management, change management and risks.
Phase 4: Performance & Monitoring/ Control: Manage components of Phases 2 & 3.
Phase 5: Project closure: Conduct post-mortem of project and review for process improvement.
And while there are many software systems on the market to aid in legal project management, tools such as Excel and Microsoft Word can often serve as good tools to begin a PM process for those who are just starting.