Legal Market
Law Firms
Getting up to speed with digital marketing
With an agile approach, a firm can adjust and optimize its campaigns.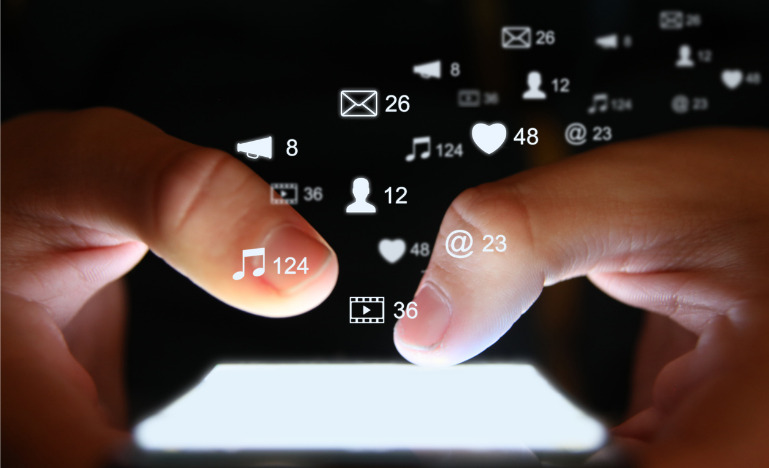 From establishing their personal and law firm brands on social media to becoming more strategic with online ad spend, lawyers and firms from all practice areas are investing their time in digital business development efforts.
Getting lawyers to tell authentic stories about the work they do and who they are is the key to successful digital engagement, says Aron Solomon, a senior advisor at NextLevel Studios, a company that advises on digital marketing for lawyers.
"I feel we have entered into more of a relationship economy — when people go looking for lawyers, they want to get a sense of who the person is — people want to know what your firm stands for and who you are as a person," he says. "Lawyers are often terrible at storytelling and marketing their businesses. They are afraid to do anything."
Being authentic and telling a story has been the right formula for family lawyer Leanne Townsend of Brauti Thorning LLP in Toronto. Townsend had been active on social media, but when the pandemic hit in March, her following exploded when she saw the opportunity to answer questions that arose for separated and divorced couples during the pandemic. She has more than 14,000 Instagram followers with her account @leannetownsendlife. She mixes her professional life with personal posts and has created a community of people who refer work to her.
"One of the biggest ways I get clients is through my social media," she says. "People get to know me, and I establish trust with them through social media — they have a sense of what kind of person I am."
Townsend does Instagram Live sessions weekly with fellow family lawyer Steve Benmor of Benmor Family Law Group and launched her Divorcing Well podcast in March. She also publishes blog posts on topical issues related to family law and sends a monthly e-newsletter to clients.
"It's about community building," she says. "On social media, I want to be the person people go to when they think of a family law lawyer in Toronto."
Time management
Townsend creates her own Instagram posts and manages the direct messages she receives from prospective clients.
"My DMs [direct messages] are open, but I tell anyone who messages me that I don't give legal advice on social media. If they want a consultation, I tell them to email," she says. "It's not as time-consuming as you might think. I like social media, and it comes naturally to me."
Seeing the payoff in paid efforts
You might not expect the head of a law firm to know the varying costs of a Google Ads campaigns, but Thomas Spraggs of Spraggs Law in Coquitlam, B.C. has made it a priority to understand and measure all aspects of digital marketing as his firm looks to grow in a changing environment.
"When I did my MBA in 2012, there was a focus on what the marketing world was starting to look like," he says. "And it was clear to me there had been a paradigm shift from what my dad did for many years and what I was going to need to do in this new digital economy." Spraggs' father established the civil litigation firm more than 50 years ago.
With changes to Insurance Corporation of British Columbia (ICBC) rules set to come into effect on May 1, 2021, which will curtail the right to sue in automobile accident cases, Spraggs Law has been expanding into other areas, including employment law.
"We're trying to figure out the matrix on what kind of balance will provide us a sustainable business model," says Spraggs, who launched a Google Ads campaign in May for employment law. The campaign was so successful he cut it short. "It's an interesting contrast because my conclusion about a year and a half ago was that Google AdWords in the injury field were more than they were worth, so we just stopped."
While the firm hires a company to manage its digital marketing, Spraggs keeps a sharp eye on how campaigns perform.
"I think it's important to have enough of a tacit knowledge to at least instruct Google advertising buys or know what a Google AdWords campaign looks like, so you know what success looks like," he says. "You can throw a lot of money at AdWords, and there are lots of people in the marketplace who are happy to take your money, but what's going to be effective for your organization? That's where I've been grateful to have that understanding."
While some law firms contract out their digital marketing work, others hire professionals internally to manage it for them. Adding a staff person can help make sure all elements are covered, including strategy, creative, social media management, campaign development and analytics.
"Hire someone who knows the best practices. This is not going away — COVID-19 has only advanced this 100 times over," says Lindsey Bombardier, director of business development and marketing at the Toronto litigation firm Lenczner Slaght Royce Smith Griffin LLP and a director of the Legal Marketing Association, Eastern Canada Region.
She says it's essential to understand what digital marketing skills are required for your business and what you want to do when adding to your staff for this role. Even when outsourcing to an agency, for example, firms should consider digital marketing training to oversee strategy and understand the services they are buying.
Establish the basics
Whether you're starting from scratch or doing a refresh, you will need some primary digital marketing assets. The first is a brand identity, including logo, colour scheme, and positioning and key messages around the work you do, plus guidelines and templates to follow — which will set the tone for everything you do digitally, says Bombardier.
"A lot of small firms fall down there — you need to get the foundational pieces right and build it from there."
Next is the website, which needs to clearly spell out what you do and who you are.
"It has to work for what your needs are, but the bottom line is lawyer bios, practice or industry focus, news and a good 'about us' page," she says. "Once you know what content you want to include, you need a content management system associated with your website."
Content is king, so consider getting your lawyers to contribute regularly to blog posts or engage someone to help you write them.
Be where your clients are and measure engagement
Knowing how your digital marketing efforts are performing is crucial.
"We pull numbers on a monthly basis, which helps us make decisions based on what we're seeing. We know every month what our most visited pages are, how long people are spending on the website — we analyze it all," Bombardier says. "It tells a story. The data piece is really important. We tailor our strategy accordingly."
Having a social media presence is crucial, says Bombardier, but you need to know where your clients or referral work are spending time and establish consistent posting times.
"Our referral sources are on Twitter, and they interact with our content. Our engagement is high with other lawyers on Twitter. On LinkedIn, we see students there, and our clients interact with us there as well," she says. "Twitter and LinkedIn analytics is free and tells a story just like your website analytics will, so you can make decisions based off of that. Any content you're building can then be pushed out through those social media channels."
Take an agile approach
While it's good to have a long-term plan, the benefit of digital is that it provides the ability to be more strategic and target areas of work at specific times.
"In digital marketing, you don't have to do a long-tail campaign," says Spraggs. "You can turn it on and test results quickly, which means if you're agile, you can focus on matching your strategic goals to your spend. That's where I think law firms have many opportunities. The world around us is moving much faster. That requires a different approach to managing the law firm. This is where you do need senior leadership to direct the marketing strategy."