Law
Opinion
Canada's slow and insufficient efforts at ending solitary confinement
It has been nearly 12 months since the Ontario Superior Court of Justice declared that Canada's use of solitary confinement is unconstitutional.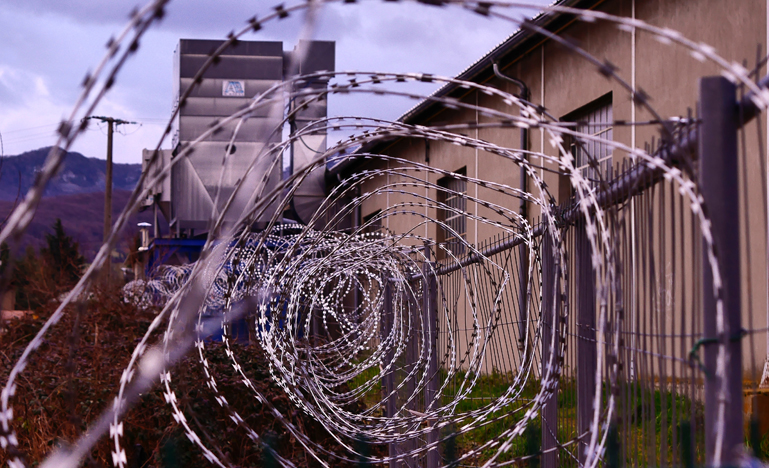 It has been nearly 12 months since the Ontario Superior Court of Justice declared that Canada's use of solitary confinement is unconstitutional.
Eleven months have passed since the Supreme Court of British Columbia handed down a similar ruling.
In September, Public Safety Minister Ralph Goodale issued a mandate letter to the Commissioner of the Correctional Service of Canada, instructing her to reduce the use of solitary confinement.
And just last month, Ottawa introduced Bill C-83, which promises to "eliminate the use of segregation" altogether.
From the outside, this looks like progress. But a loose coalition of organizations says the federal government's effort to reduce the use of a practice that the UN essentially equates to torture is falling apart.
A 12-month deadline
In last year's Ontario Superior Court ruling declaring solitary confinement to be an infringement of inmates' Section 7 rights, Associate Chief Justice Frank Marrocco wrote that it "imposes a psychological stress, quite capable of producing serious permanent observable negative mental health effects."
He declared unconstitutional sections 31 through 37 of the Corrections and Conditional Release Act, as they lack appropriate safeguards to protect inmates.
The Canadian Civil Liberties Association, which helped bring the lawsuit forward, celebrated the ruling as a victory. But it lamented that Marrocco didn't take the judgment further. They would have welcomed a finding of a constitutional breach under the Canadian Charter's sections 12, which protects against cruel and unusual treatment or punishment, and 11(h), which protects against being punished twice for a conviction.
"We will continue to fight," the CCLA's acting executive director said at the time.
A month later, the B.C. Civil Liberties Association won a similar judgment in that province, when Justice Peter Leask also ruled that solitary confinement infringes prisoners' Section 7 rights. He also found that it breaches Section 15, in that it disproportionately affects the mentally ill, disabled, and Indigenous inmates.
Both courts suspended their rulings for a year to give the government time to draft legislative or regulatory changes.
Justice Marrocco wrote that "the constitutional challenge posed by this application essentially involves the court and Parliament in a conversation about the constitutional appropriateness of sections 31-37 of the Corrections and Conditional Release Act."
In granting a year, he remarked that a six-month suspension of his ruling would be too short.
Twelve months later
That 12-month deadline is fast approaching, and there appears to be virtually no chance that Ottawa will pass C-83 in time. It introduced the legislation in October, and hopes to pass it by July 2019.
"Canada did nothing for ten months," says Michael Rosenberg, a partner at McCarthy Tétrault and counsel for the CCLA. He and his client were in court last week to argue against Ottawa's pleas for a seven-month extension to the deadline.
Rosenberg told CBA National that Ottawa offered little by way of evidence of the "extraordinary circumstances" needed to justify an extension. The Attorney General only supplied a single affidavit, from a law clerk, "that attaches public documents pertaining to Bill C-83," he says.
The CCLA is arguing that Justice Marrocco's ruling should be left to stand, although it is seeking a ruling that he erred by not finding that the Act infringed Sections 11(h) and 12 of the Charter.
Meanwhile, the Attorney General is appealing the B.C. ruling. In a statement to CBA National, a spokesperson for Ralph Goodale said they were seeking "judicial clarity on the issue." The government is arguing that the current law can be administered in a way that is Charter-compliant — even as amendments to the law are being debated.
Goodale's office notes that they are seeing a steady reduction in the use of solitary confinement. The department has tracked 6,037 admissions to administrative segregations in the 2016-2017 fiscal year, a 27 per cent decrease from two years prior.
Solitary confinement by any other name
One lingering issue is that Ottawa refuses to admit that it employs solitary confinement.
The United Nations Standard Minimum Rules for the Treatment of Prisoners — also called the Mandela Rules — defines it as the "confinement of prisoners for 22 hours or more a day without meaningful human contact."
Canada relies on the term "administrative segregation" which, according to a directive from the Commissioner of the Correctional Service of Canada, affords prisoners in segregation "the opportunity to be out of their cell for a minimum of two hours daily, including at least one hour every day outdoor exercise, weather permitting, or indoors if not."
The government has argued that its form of segregation also allows for "meaningful human contact."
Both courts tossed aside that distinction as both meaningless and inaccurate. As the B.C. Supreme Court heard, almost all human contact occurs through the food slot in the cell door, and is often perfunctory and brief. Both courts concluded that Canada uses solitary confinement as defined by the Mandela Rules.
Bill C-83 claims to eliminate the use of segregation by replacing it with "structured intervention units." According to Public Safety Canada, those new units will allow for a minimum of four hours a day outside the cell, and two hours of meaningful human contact.
Independent review
While Ottawa submits that C-83 will comply with both court rulings, critics are far from convinced.
"Constitutionally, this bill is dead on arrival," says Rosenberg. Most disconcerting, he argues, is that C-83 includes no requirements for independent review of decisions to transfer an inmate into one of these units. That decision belongs to the Corrections Commissioner — or his or her delegate. The Commissioner must have reasonable grounds to believe that the inmate has acted, or intends to act, in a way that could jeopardize the safety of anyone in the prison, or that their presence in general population could jeopardize their own safety.
Within five days of the inmate's transfer to the unit, the head of the correction's institution must review their status in the unit and come to a decision as to whether they should remain. That decision must be reviewed by the commissioner within 30 days.
"That is absurd," Rosenberg says. "The head of the institution works for the Commissioner, and is being asked to review a decision made by his or her boss."
The Canadian Bar Association's Criminal Justice Section and the Section's Committee on Imprisonment and Release have also highlighted the lack of proper oversight.
"We are concerned though about the degree of discretion in Bill C-83 for correctional administrators to deprive prisoners of basic rights and the lack of independent oversight to ensure that discretion is properly used," a letter recently sent to the Justice Minister reads.
Jennifer Metcalfe, who sits on that committee and who helped pen the letter, says they're hoping the government amends the legislation to add an independent adjudicator to handle cases and ensure that the government's attempt at modernization truly ends the practice of solitary confinement.
"If it's just not enforceable then it's not worth the paper it's written on," she told CBA National.
Other shortcomings
Metcalfe also worries that, for many inmates, the new structured intervention units won't be that much different than solitary confinement.
"Two hours a day of meaningful human contact is better," she says, but inadequate. As written, the bill allows for a wide amount of discretion at the institutional level. Time outside could consist, as it often does now, of standing in a small area, resembling a "dog kennel," surrounded by a brick wall and barbed-wire fence. A number of exceptions could still deny an inmate that small amount of time outdoors.
"It still doesn't take Canada out of the UN's definition of torture and cruel treatment," she says.
These weaknesses are even more damning in light of Ottawa's failure to meet the court's deadline, says Rosenberg. "It's real chutzpah to ask for an extension of the stay to enact a bill that doesn't address the underlying constitutional defect," he says.
If the Court of Appeal sides with Rosenberg in his appeal, it will only be more dire for the federal government.
"Neither of these decisions imposed a hard cap on the length of time that inmates can spend in solitary confinement," he notes. "We say that the cap should be the international standard under the Mandela Rules of 15 days."
What's more, neither decision specifically bars underage inmates from being placed in solitary confinement. Nor do they address the needs of inmates seeking protection, such as LGBTQ inmates, or former police officers who may need to be segregated from the population but who should, perhaps, not be placed in solitary confinement, as is often done now.
Also, the notion that Sections 11(h) and 12 are being violated, are not specifically addressed in C-83. That could come alive in the appeal and further derail the push to pass C-83.
Goodale's office has defended the bill, reiterating the claim that the legislation will "eliminate segregation, and establish a fundamentally different system focused on rehabilitative programming and treatment."
The spokesperson continued that "this new approach will allow us to maintain separation when necessary to maintain safety, and at the same time allow programming and human contact."
What's next
When Crown lawyers appeared in the Court of Appeal last week to argue their case, requesting that the court let the Parliamentary process run its course, Chief Justice George Strathy was outwardly skeptical — not just over the request for an extension, but over the legislation itself.
"If I could cut to the chase on this issue, how does the proposed legislation address the defect? I don't see how it does that," he said, according to the Globe & Mail.
The court ordered the Crown to return this week to detail how the new units would comply with the lower court's decision. After that, the CCLA will get another chance to respond.
Rosenberg is hoping Ottawa can identify non-legislative remedies that can be taken immediately.
Metcalfe is a bit more circumspect. She says that regulations and guidelines, ultimately, leave discretion at the hands of the Correctional Service. "I think that it does require legislation," she says.
As for the extension on the suspension of invalidity to get C-83 passed, the Supreme Court of Canada only recently gave some direction on how the courts should entertain such requests.
When Ottawa asked for one following the Carter ruling that struck down the ban on physician-assisted dying, it pointed to the upcoming federal election campaign as "extraordinary" circumstances that made legislating impossible. The top court agreed and granted a four-month extension instead of the requested six.
Under the circumstances today, seven months appears to be a tall order.