Law
Opinion
Why we must reject the climate justice resolution
Climate justice can mean many different things. Defining it should not be part of the CBA's mission, vision, and values.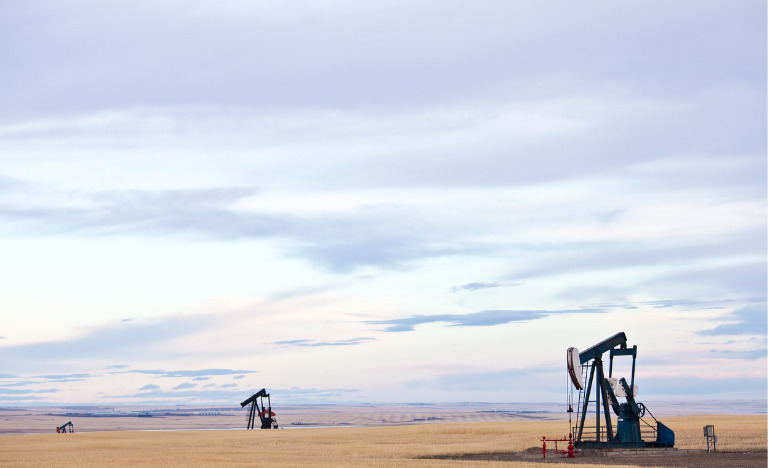 Groundhog Day is February 17th this year, at least the version made famous by Bill Murray's irreverent 1993 film Groundhog Day, where his main character Phil wakes up every morning only to discover he is reliving the same day, over and over and over…
On February 17th this year at the CBA's Annual General Meeting, members get to relive the "Climate Justice Resolution", proposed once again (as it was at last year's AGM and perhaps now on an annual basis?) by my friend, member Meredith James.
Respectfully, it should (once again) be rejected.
Last year, CBA Alberta Branch President (and now Alberta Queen's Bench Justice) Ola Malik articulately his opposition to the Resolution. His opposition was joined by CBA British Columbia Branch President Ken Armstrong. They stated that the resolution, as a matter of social and political advocacy, was divisive and outside of the CBA's mandate.
The resolution did not pass, however the CBA Board invalidated the vote because of "technical difficulties in voting" and has re-tabled it. (Does anyone remember a time when elections weren't challenged?).
Last May, I wrote an opposition piece to the resolution . I continue to oppose it for the reasons set out therein. Eight more months of COVID has not changed my view; this continues to be an inappropriate resolution to put before CBA members.
Our CBA "Mission and Vision" proclaims that "We are dedicated to enhancing the professional and commercial interests of our diverse membership, and to protecting the independence of the judiciary and the Bar" (emphasis added). Among the CBA's stated "Values" are "to represent the legal profession nationally and internationally" and "to promote the interests of the members" (emphasis added).
Despite the opposition of at least two provincial branch presidents, nothing substantive has been done to amend or change the resolution to acknowledge or address any of the opposition's concerns. It would be unreasonable for the CBA to pass it while purporting to honour its mission, vision, and values. It is also unclear how the passing this resolution over the objection of two provincial branch presidents would be consistent with a "national" or "international" representation.
Last month, the board of the CBA Alberta Branch Executive expressly rejected the resolution, and may yet be joined by other branches. I encourage everyone to read the discussion board for the resolution, where both current Alberta Branch President David Hiebert and Past President Frank Friesacher have posted insightful opposition pieces.
The main point remains that the proponent's definition of "Climate Justice" is nebulous, verbose, and open to a multitude of interpretations and meanings that are largely dependent on the viewpoint of the lawyer who happens to be reading it. While this open invitation for political discourse may be appropriate for other organizations, the CBA should not be subject to the political pressures of the day.
For example, my own interpretation of "Climate Justice" includes one that would promote more Canadian energy to all of our provinces and the globe to, among other things:
increase the "E" in Environment Social and Governance (ESG) standards by promoting more Canadian energy with its high environmental regulations, for example compared to the Saudi Arabian oil currently imported by Quebec or the Venezuelan heavy oil currently transported to the U.S. Gulf Coast;
decrease greenhouse gas (GHG) emissions, and thereby increase the "E" in ESG standards, by replacing the coal being burned in China with our cleaner Canadian LNG pipelined to the West Coast;
increase the "S" in ESG standards through Canada's highest occupational health and safety standards, compared, for instance, to Russia's or Saudi Arabia's (also a nasty place for dissenting journalists like Jamai Khashoggi);
increase the "S" in ESG standards through meaningful Canadian Indigenous ownership (for example, Natural Law Energy's stake in the Keystone XL pipeline or First Nations' 40% ownership of the Alberta Power Line). By doing so, we could actually help those communities escape poverty by generating inter-generational wealth, instead of just uttering tired and empty platitudes of care and concern, while simultaneously opposing any sustainable resource development;
increase the "G" in ESG standards with growing Canadian corporate diversity by gender and ethnicity, and governance which pays increasing attention to all stakeholders (not just exclusively to shareholders' wealth);
incentivize Canadian oil and gas companies to continue investing in innovation and technology to help us all make the transition to lower-carbon energy, rather than vilifying them and depriving them of the necessary financial capital to help us all transition to the laudable goal of 2050 net-zero carbon emissions;
combat COVID and other health afflictions by continuing to support the petrochemical industry. Hydrocarbons, of course, are the feedstock for most of our medical supplies needed by our medical caregivers and hospitals, not to mention so many of our ubiquitous everyday household items (even including bicycles, which many of us pedal on asphalt roads). The high-tech petrochemical industry is crucial to our energy diversification and increases the value-add in Canada; and
Finally, I would add an additional "E" to ESG to consider the economic impacts on society of "Climate Justice" policies, to truly balance and find solutions that consider all costs and benefits. My friend and I at least continue to agree on this point: the environment and the economy are not mutually exclusive considerations.
In my opinion, Canada is the best in the world from an oil and gas ESG perspective and should be the preferred supplier of hydrocarbon products (along with other forms of energy, such as hydrogen, renewables like wind and solar, hydro, nuclear, geo-thermal, etc.), as part of the overall, responsible transition of our energy systems. A combination of all of these will be necessary to sustainably meet the world's demand for energy.
I am aware that other CBA members may have a different interpretation of "Climate Justice."
Certain members may even advocate that Canadian hydrocarbons ought to be kept in the ground, despite our materially better ESG performance relative to other jurisdictions. Many of our competing jurisdictions have failed to make any improvements to environmental performance, social leadership, process, or governance, during a period where Canadian producers have led the charge on what it means to be a progressive energy producer.
A sudden end to hydrocarbon energy ignores the reality of an energy transition that must ultimately provide both affordable and sustainable energy to an increasing demand from a rapidly growing global population (Yale University has recently estimated the world's population will grow from 7.8 billion to 9.5 billion), while at the same time dramatically reducing environmental impacts. This cannot realistically be achieved within the 12 years Greta Thunberg is fond of giving us, although Canada has taken a global leadership role towards the goal with carbon taxes (fun fact: Alberta was North America's first jurisdiction to legislate them), clean fuel standards, and the gradual phasing out of coal.
How can the CBA advocate a consistent message for us all? Sorry, but it cannot (and it should not). We are not a monolithic organization; we lawyers each have our independent thoughts and opinions. We also have diverse clients and a professional duty to represent them. With respect, the resolution is not only contrary to our CBA's expressed mission, vision, and values, it is inconsistent with our professional obligations.
I suggest that we leave social and political advocacy on divisive issues to those organizations and experts (some of whom are our clients), who are better equipped than the CBA.
Let's turn the calendar page, switch off the Groundhog Day channel, and vote against this inappropriate "Climate Justice" Resolution.