Nova Voce
Law
Judiciary
Where language and legal tradition meet
Adjudicator Tuma Young, KC, discusses how drafting a first decision in Mi'kmaw represents a small step in implementing the TRC's calls to action.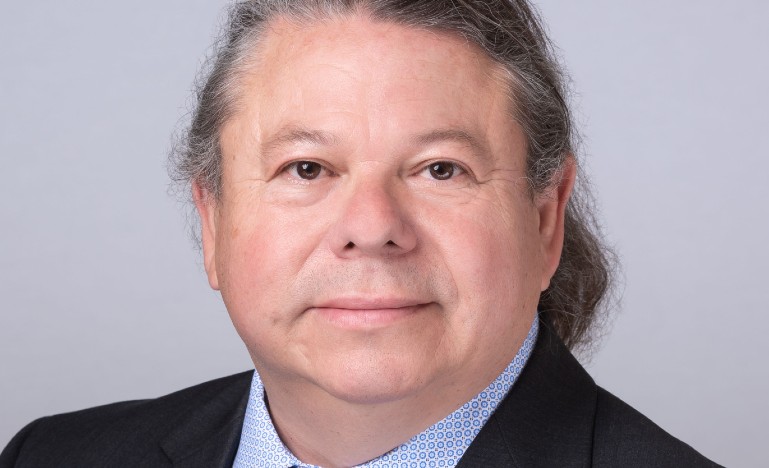 "Where is Indigenous law for Mi'kmaw people located? How do you find it? How do you cite it?"
That was the question Tuma Young, KC, asked himself in deciding MacKinnon v MacKinnon, now renowned as the first decision written entirely in the Mi'kmaw language. "If you go to the McGill citation guide, you won't find a way to do it."
Young, a Nova Scotia Small Claims Court adjudicator, spoke earlier this month about the ruling during a virtual hearing hosted by the CBA NS Aboriginal Law Section and moderated by Chair Jennifer Taylor of Stewart McKelvey.
Young, also an assistant professor in Indigenous studies and political science at Cape Breton University, eventually realized there is such a thing as citations in Indigenous law. "They're just not in a form that's easily recognizable or accessible. I tell people, you will find L'nuwey Tplutaqan — Mi'kmaw law — in the worldview of the Mi'kmaw people."
Just as Canadian law is derived from language, expressions and culture, the Mi'kmaw worldview is expressed in "language, songs, chants, dances, stories and experiences," said Young, who grew up in the traditions of the Eskasoni First Nation.
Young's decision, which came down in December 2022, has been applauded as a milestone for the legal system in Nova Scotia, across Canada and internationally. "I'd been waiting to do this for a while," said Young. "It just had to be the right case at the right time […] Then MacKinnon v MacKinnon came along."
The ruling, involving a dispute over dog ownership, followed a hearing held in November via telephone conference with both parties representing themselves.
But writing in Mi'kmaw, a language that is passed down through generations orally, is easier said than done.
For starters, there are a few orthographies to choose from. Young opted for the one Bernard Francis and Douglas Smith developed in 1974. "I was a little worried about my spelling," he recalled. "If I misspelled a word, how would I know? Who would I turn to?" Young made sure a linguist reviewed the text.
Translating the decision into English also presented challenges. "I had to make sure what I was saying was also accurately conveyed in English," he said.
Young explained that the Mi'kmaw language has few nouns and only one pronoun used inclusively. The word "nekem" is used to describe "that person" or "that life force." It doesn't differentiate between gender, person, or animal, so there's no need for additional pronouns because it's an innately inclusive language.
Mi'kmaw is also polysynthetic — meaning words are composed of many morphemes, and it is more verb-based than Indo-European languages that are focused around the noun. "Our sentence structure is very simple, but our word structure is very complicated," Young said, adding later that translation was the hardest part of the endeavour. The decision was then translated into French.
Young's other consideration was whether to rely on Mi'kmaw Indigenous law – to be distinguished from Aboriginal law, which is Canadian law applied to Aboriginal people – in coming to his decision. Writing in Mi'kmaw made it so that he drew upon both Indigenous law and common law in the process.
After the decision was released, many in the legal community across Canada took notice. Young recalled receiving a note from the retired judge of the Federal Court, Tony Mandamin, who wrote: "A legal decision expressed in an Indigenous language conveys a different understanding and perspective to the matter at issue."
Ever since the Truth and Reconciliation Commission published its 94 calls to action, with particular attention on the calls to justice, Young said he has been weighing how he could do his part in carrying them forward. Writing a decision in Mi'kmaw, he says, was a way to advance those calls to action, as well as the calls to justice from the Missing and Murdered Indigenous Women inquiries.
"We need to bring Indigenous law to these spaces," said Young. "This is just one small way we can do it."