Law Matters
Law
Hot topics
Looking into a harassment complaint
"Condemnation without investigation is the height of ignorance." – Albert Einstein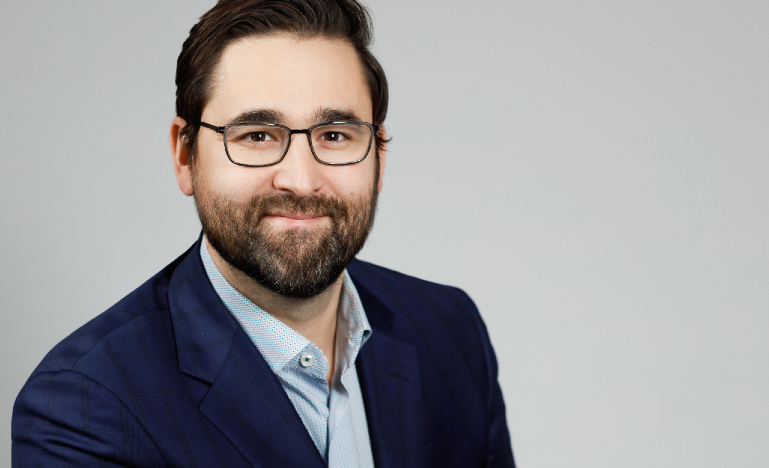 As lawyers, we pride ourselves on solving problems logically, following fact and reason. On a host of legal endeavors — from due diligence on a real estate deal to drafting agreements and defending lawsuits — we encourage our clients to do the same. Unfortunately, many of our clients still go it alone when it comes to potential liability on "softer" matters that can arise in a toxic work environment — sexual and non-sexual harassment, bullying, discrimination, and other forms of misconduct. Members of the employment law bar in Alberta are all-too familiar with this reality.
You receive a call from your client who informs you there has been a report of harassment and wants your razor-sharp legal analysis after receiving a demand letter from plaintiff counsel. The complaint was made two weeks ago, the client says, but not to worry, HR and admin have already "looked into it."
You then learn that the alleged perpetrator of the harassment has been terminated for just cause after HR interviewed the complainant, without any further investigation. Not surprisingly, the client now faces a wrongful dismissal lawsuit by the dismissed employee and seeks a legal opinion on its risk exposure moving forward.
You are left in the wonderful position of giving a quasi-theoretical evaluation of your client's circumstances – one loaded with uncertainty, speculation, or disclaimers.
Obviously, many of our clients would have handled the situation differently; however, there is no shortage of real-world comparisons to draw from. They point to significant damage sums that are likely to get more so over time. What's more they may only reflect the 'tip of the iceberg' for organizations that leave workplace toxicity uninvestigated and unchecked.
The cautionary tales are all around us, including a recent $40 million class-action lawsuit against the Calgary Board of Education for failing to investigate and take steps to prevent historical sexual abuse by a teacher. There's also the failure by the Chicago Blackhawk to investigate "an open secret" of sexual misconduct against a longtime video coach. While these may be extreme cases involving high-profile organizations, similar legal, financial, and reputational risk lies beneath the surface for many clients.
Most organizations in Alberta have awoken to the potential risks associated with workplace toxicity. They have drafted harassment, bullying, anti-violence and OHS policies, some have invested heavily in retaining HR professionals and employment lawyers to perfect their workplace policies and procedures. Some have trained their employees on everything from workplace inclusivity, diversity, and sensitivity to health and safety, harassment, and bullying.
We should applaud organizations that make these investments; however, as lawyers, we know this is only half of the equation to create and maintain safe and productive work environments. Many of these policies are merely symbolic once on the books, without any consistent training, investigation, or enforcement.
Despite attempts to cajole clients into being proactive in managing employee risk, many employers are reluctant to properly investigate potential policy breaches for a number of reasons – chief among them that they take too much time, are too disruptive and expensive, or they are simply in denial of any existing problems. They show resistance to the facts and the ensuing obligations to address the situation.
While perhaps understandable, none are acceptable given the potential liability. Even a modest allocation of time and resources to these matters is a worthwhile exercise. This investment into getting to the root of workplace toxicity pales in comparison to the ongoing costs associated with ignoring it, namely declining productivity, increases in employee benefits and disability claims, and being targeted by wrongful dismissal lawsuits and human rights complaints.
Employers who fail to investigate these matters, are non-compliant with both statutory and common law obligations. Increasingly, management discretion on these issues is being replaced with statutory requirements with real consequences for the organization.
Part 27 of Alberta's Occupational Health & Safety Code requires employers to investigate incidents of violence and harassment and to take corrective action. Similarly, the Alberta Human Rights Act requires employers to "promptly" investigate an allegation of discrimination; and, while there is no legal requirement to apply the rules of natural justice in handling complaints, they note the importance of fair process or an opportunity to respond, particularly in cases involving serious misconduct allegations such as fraud or theft. At least one study which examined Canadian just cause cases showed a clear relationship between employer success at trial and the provision of an opportunity to respond to the allegations prior to dismissal (Echlin, Certosimo, Just Cause, The Law of Summary Dismissal in Canada 2000, p. 1-6).
There are clear advantages for employers who invest the time and resources into developing the systems, skills, and competencies to properly investigate misconduct: a higher probability of early dispute resolution, and failing this, an increased likelihood of success in the formal court process.
As lawyers we must keep pace with these evolutions by working with clients to foster a level of 'procedural fairness' and accountability to fact, logic and process.
The results will be immediate: a healthier transparent workplace culture and decisive personnel decisions which rest on an unbiased investigative process.