Law Matters
Law
Access to justice
Learning another language of law
How collaborations and technology can improve access to justice through legal education.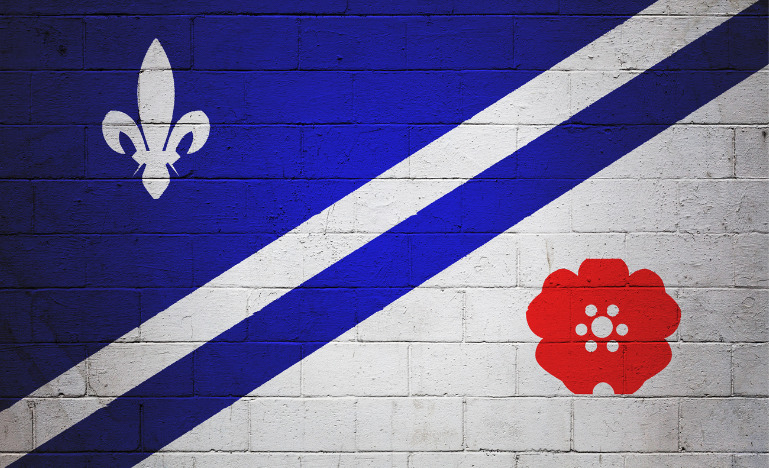 Legal education plays an important role in preparing students to serve communities that lack access to justice. An exciting example of this is the University of Ottawa Faculty of Law's Certification de common law en français (CCLF) , launched in 2016, which allows bilingual students in western law schools the unique opportunity to complete a part of their J.D. in French.
It also illustrates the benefits of partnerships between law schools, the use of technology (hybrid courses and distance learning) and collaborations with community actors for improving access to justice in both official languages.
Language barriers
Despite Census data showing that the English-French bilingualism rate in Canada has reached record rates at 17.9 per cent, French-speaking communities outside Quebec continue to experience barriers when accessing justice in French. Many Francophones remain unaware of their right to French-language services or uncertain about how to exercise those rights. While courts are certainly making progress in parts of the country, the judicial apparatus is not always user-friendly for Francophone litigants and lawyers.
Proceedings in French tend to be long, difficult, and costly. The Supreme Court recognized this in its historic judgment on French minority language education in British-Columbia, Conseil scolaire francophone de la Colombie‑Britannique v British Columbia:
To disregard the problems raised by an erroneous interpretation and application of s. 23, in particular the inevitable judicialization and lengthy delays that are characteristically involved in exercising language rights, is to undermine access to justice and could slow Canada's historical progress toward the ideal being sought in s. 23: that of "giv[ing] effect to the equal partnership of the two official language groups in the context of education" (Arsenault‑Cameron, at para. 26).
Part of the challenge is ensuring that Canadian lawyers from coast to coast understand the importance of our official languages in the practice of law in Canada and their corresponding professional obligations to bilingual clients. Law schools throughout Canada are increasingly rising to this challenge, recognizing that many of their students are bilingual, having been through immersion programs for example, and have the requisite capabilities of taking law courses in French.
Relying on technology, creativity, and collaboration
Now offering the CCLF are the law schools of the universities of Calgary and Saskatchewan, where bilingual students have the unique opportunity to obtain a Certification in French Common Law from the University of Ottawa during the completion of their three-year J.D.
Students gain valuable skills in French legal writing and advocacy, as well as a deep understanding of the important issues surrounding language rights in Canada. They complete an exchange in Ottawa, compete in a moot court competition with teams throughout Canada, are paired with experienced mentors in the legal profession, and have the opportunity to complete a credited internship with law firms, organizations and government offices that work in both official languages. CCLF students develop practical skills while contributing to the vibrancy of their local linguistic communities.
It creates a unique environment for students, allowing them to develop a broader blend of legal skills and competencies. The pandemic has meant that Canadian universities have had to quickly turn to technology to offer courses virtually so that students can complete their fall term. This has demonstrated how, in many ways, the CCLF is ahead of the curve in its approach. Since 2016, the CCLF has relied on technological tools to offer hybrid courses permitting students from several universities across Canada to take common law courses in French. Having developed these tools over the past several years, the CCLF shows that with the help of technology, and collaboration with key stakeholders, legal education can be tailored to respond to pressing social concerns.
Since 2016, more than 70 law students in western Canada have taken courses in common law en français, and the demand is steadily increasing. Equipped with important knowledge of the law in both official languages and a richer understanding of language rights in Canada, CCLF students stand out on the job market and are poised to become the bilingual lawyers and judges that the Canadian legal system requires. In fact, CCLF graduates have a 100 per cent articling placement rate and a large proportion of CCLF students have obtained clerkships at all levels of court, including the Supreme Court of Canada.